The second DLC of Panzer Corps 2 lets you dive into new historical scenarios that are rarely featured in the genre, though it tries a little too hard to being something new to the war table.
Released:
Steam
Type: Single-player, Multi-player
Genre: Strategy
Developer: Flashback Games
Publisher: Slitherine Ltd.
Release date: 20 April, 2019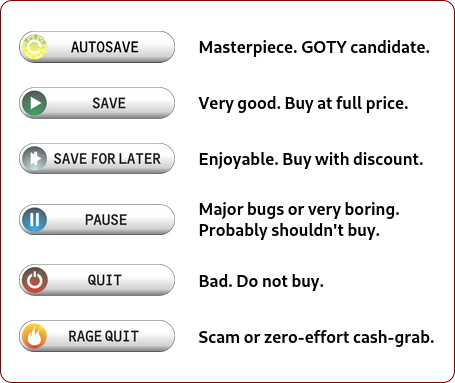 Overview
Panzer Corps 2 performed admirably in adapting the spirit of its predecessor into a more modern era of wargaming (yes, a decade may as well be a century in gaming!) I've spoken on that in detail once and followed up with the title's first DLC, Axis Operations – Spanish Civil War shortly after, particularly how the latter didn't quite live up to the former's pristine gameplay, but that its innovation wasn't as bad as some made it out to be. The AI ally proved to be a bit troublesome at times, but overall, the ability to give general commands made it into an interesting mechanic that didn't cause too much grief when all was said and done.
Now, along comes Panzer Corps 2: Axis Operations – 1939. While it's certainly more for any fan of the series to jump into, I have more of a complaint with how the attempts to shake things up played out in this DLC than the last one. However, at the end of the day, it's still a welcome addition overall.
Czechoslavakia and the Nazis Who Ran around It
Although I haven't played through the entirety of the 1939 campaign, I can say that the first mission was perhaps my least favorite of all that I have played, including the previous DLC and base game. Your objective is to take several victory points around the map and the default starting force is well-suited to doing so. The issue here is that in order to earn keep the valuable currency of commendations in your digital coffers, you need to push past your enemies without destroying any of their units. Although I can get behind the idea that Germany was attempting to minimize casualties and quickly overtake Czechoslavakia in this way for political reasons, it doesn't make for a very entertaining scenario to play out. You can ignore this semi-pacifist approach and go to town on your enemies like you're used to (I did), but you take a significant hit to your commendations. This left a bad taste in my mouth and I was fully primed to not enjoy the scenarios that followed.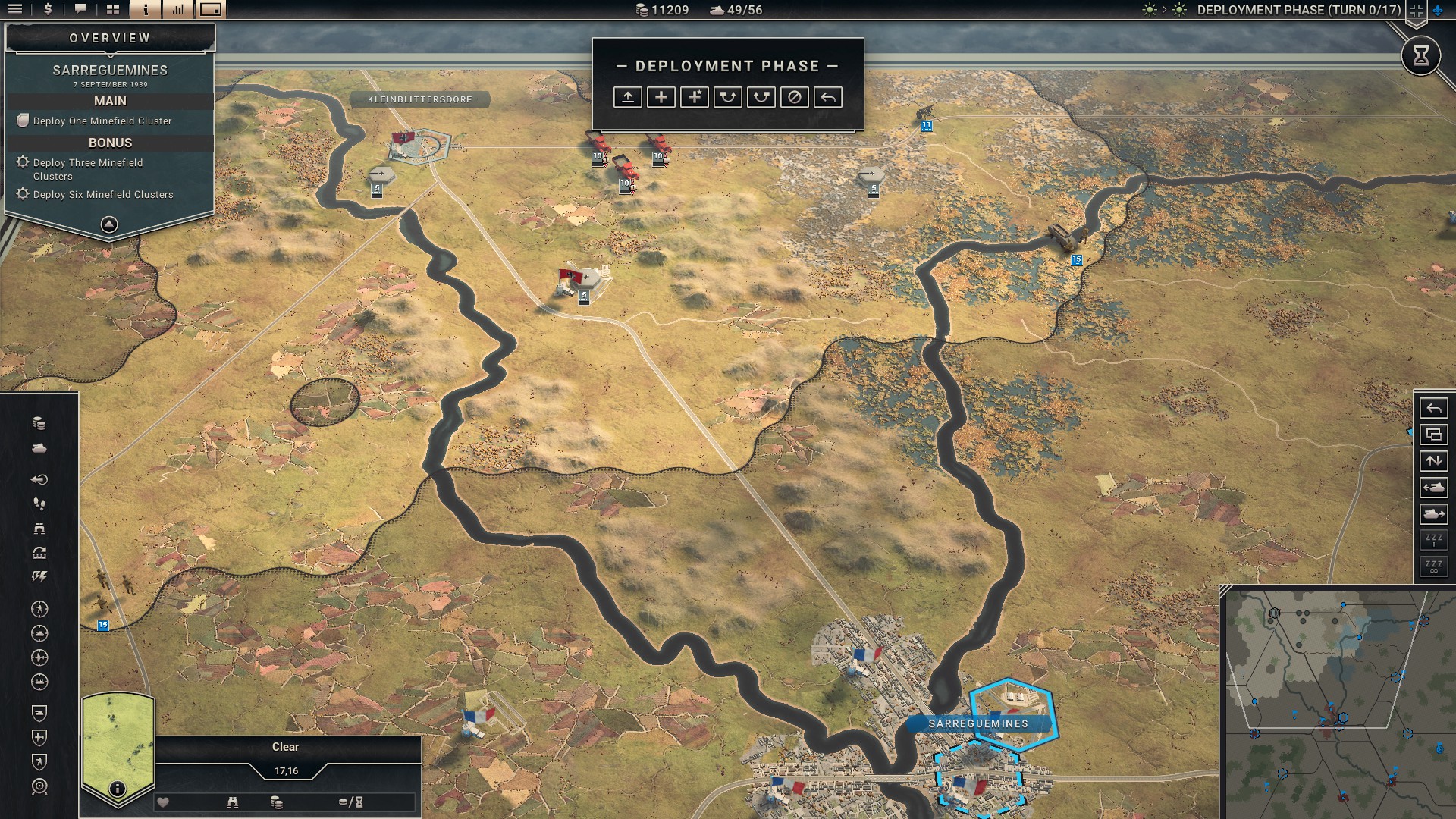 Treading New Ground
If there's one aspect that 1939 definitely does have going for it, it's that it introduces the series to plenty of new historical events that are barely touched by the entertainment industry. Once you've made it past the first scenario and get back to something resembling the more core experience of Panzer Corps 2, you can start to enjoy that and it was a serious high point of this DLC for me. Although you're bounced around to quite a few areas, you do get to add a few new victories to your record in places like Denmark, Czechoslavakia, and Finland, and beating back the sad attempt at an offensive by the French was a good time.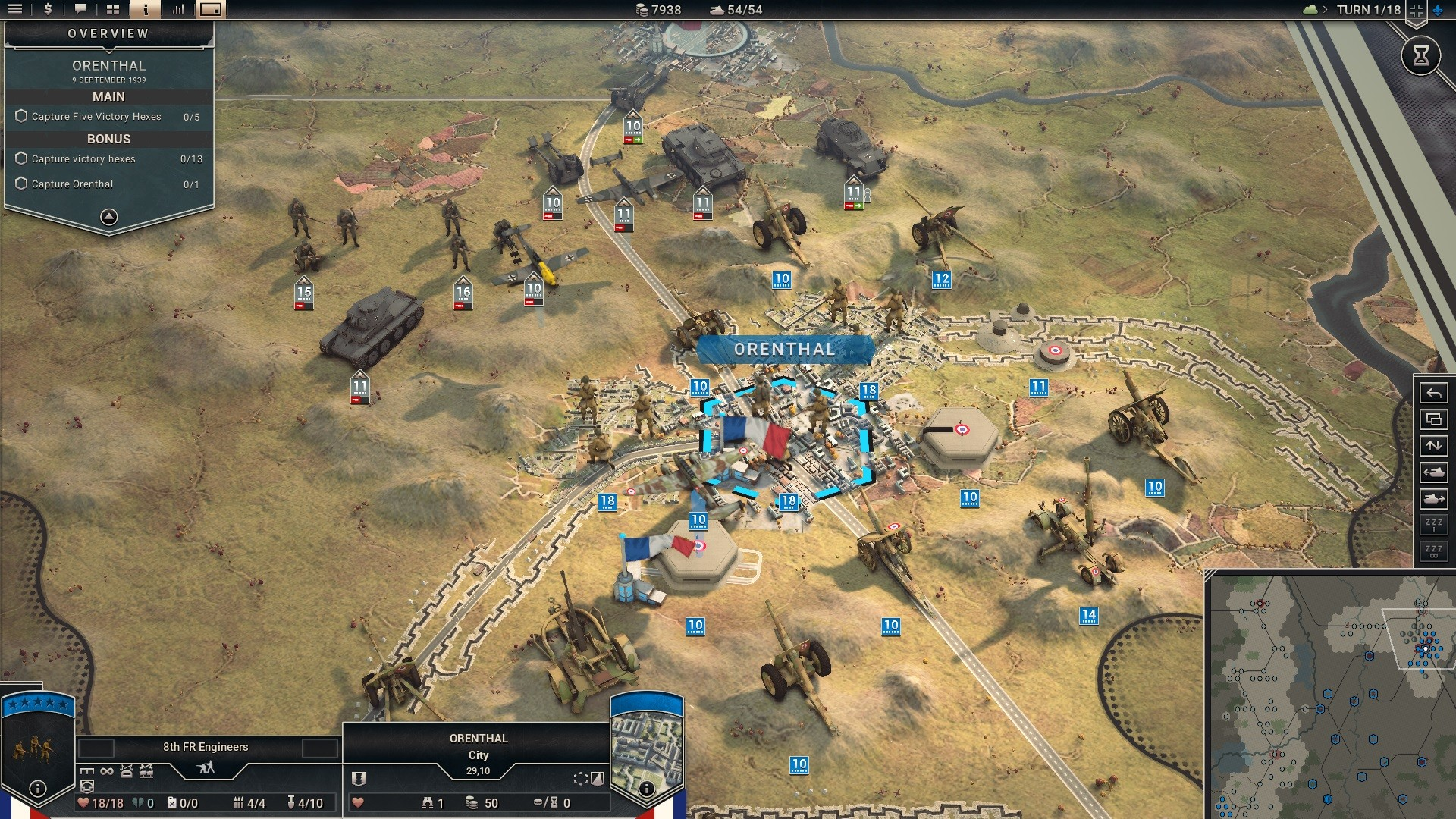 The Slowly Expanding Grand Campaign
The Grand Campaign is a huge campaign that covers all of the many scenarios of Panzer Corps 2 and its DLCs. It's only just starting to take off, but it's already looking like it will be a blast to play through. 1939 takes advantage of it by allowing you to carry your forces from the end of the Spanish Civil War over with all that they gained along the way. For those who want to be in it for the long haul, this feature is one that should keep any commander occupied for some time, and seeing it taking its first steps to connect the smaller campaigns is exciting. I'm looking forward to the stories I'll be able to tell about a badass band of grenadiers that fought across Europe from 1936 to 1945.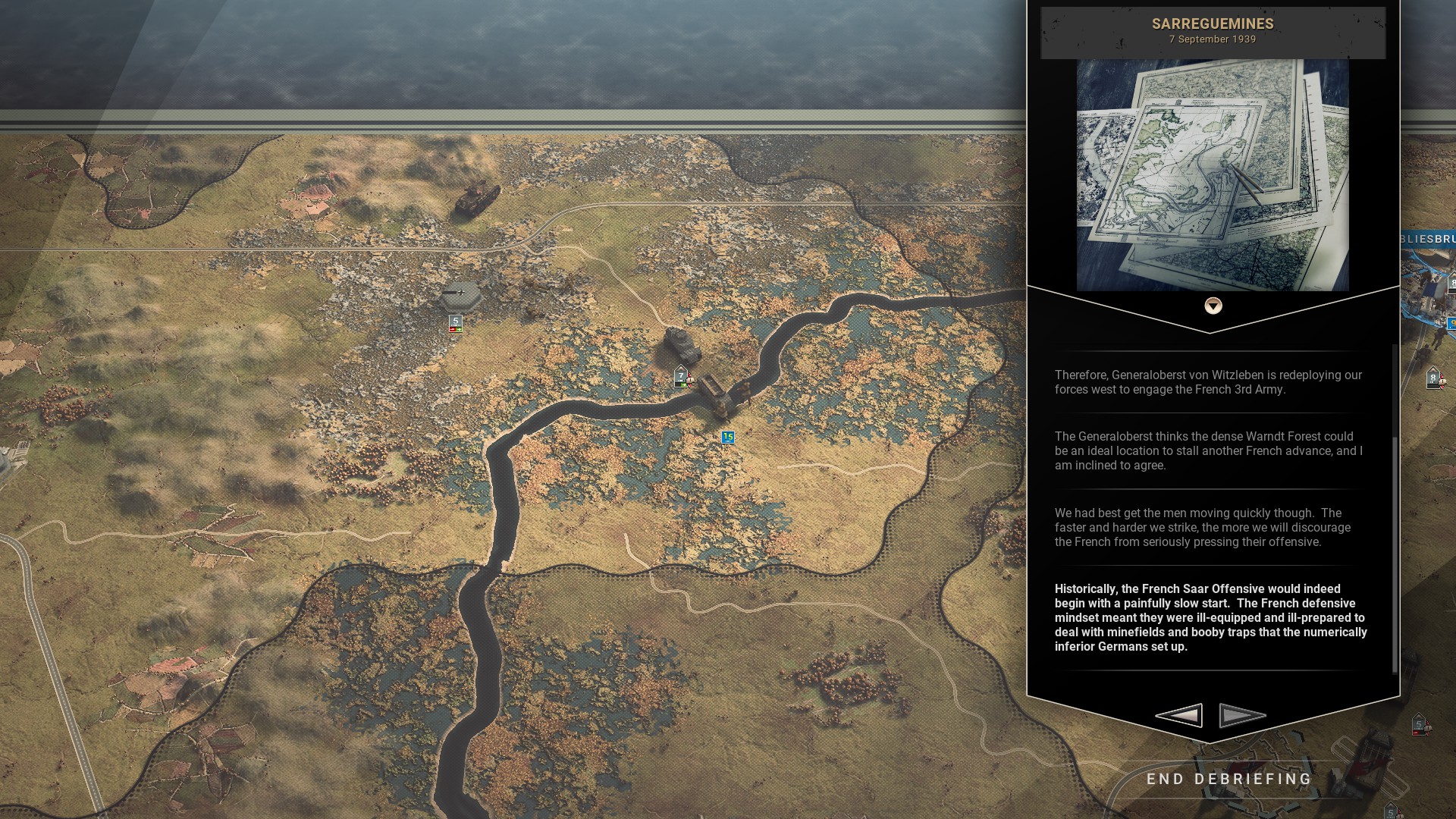 Verdict
Panzer Corps 2: Axis Operations – 1939 is a new campaign with plenty of new scenarios to keep PC2 fans occupied and entertained. It starts off with the rough patch that's Czechoslavakia, but after getting past that it more or less becomes that game that you already love if you're coming back for more. The history portions of the scenario text are a nice touch that continues over from Spanish Civil War and I never stop looking forward to new advancements in military technology offering new units for the battlefield. Overall, I found myself enjoying the scenarios of 1939 more than those of Spanish Civil War, and I highly recommend this DLC to those who can't get enough of the series.