My highlights of the event.
The Steam Games Festival: Summer Edition of 2020 was a fun event featuring the demos of many upcoming indie games. Making the event time-restricted really pushed us players to get a move on and play the demos, rather than keeping them for a later day that will never come. Still, hundreds of games was simply too much to check them all out (as usual with Steam nowadays). I tried to play as many as I could, and here is the list of those that I wishlisted as I intend to keep an eye on them, either because they have potential or because they are already awesome. Many others didn't make the cut. Of course, tastes may differ; for example, I dislike crafting + survival games, so there won't be any on this list. I like action platformers and FPS games, so expect a lot of those!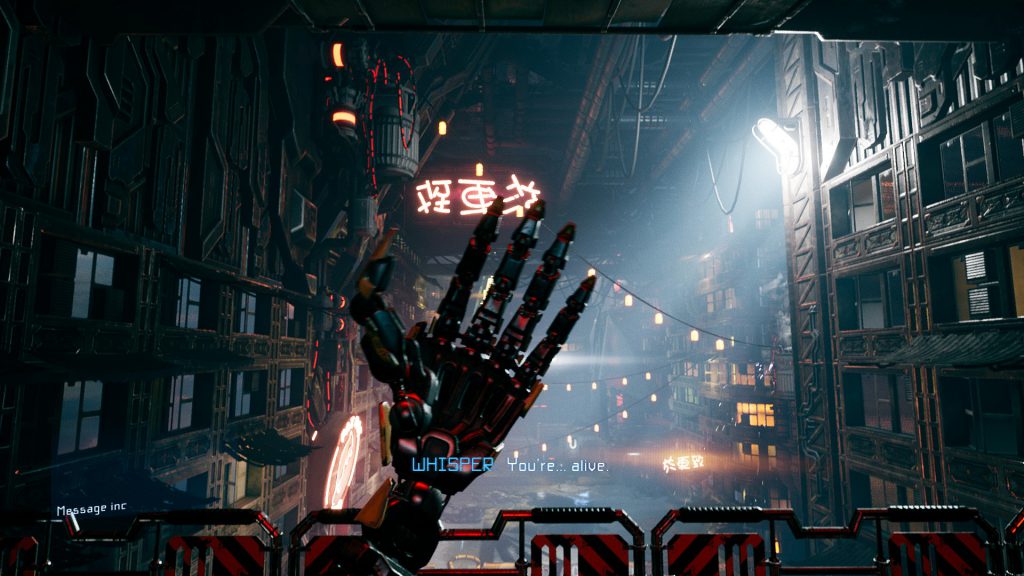 While the very cool parkour makes this game sound like a cyberpunk Mirror's Edge, in terms of feeling it's closer to 2D platformers with quick die & retry sessions until getting a sequence right. While listening to Daniel Deluxe's incredible tracks, it's easy to enter a state of flow and get captivated by this universe. And the graphics are stunning! One of the best surprises in this lot.
Was I convinced: Yes.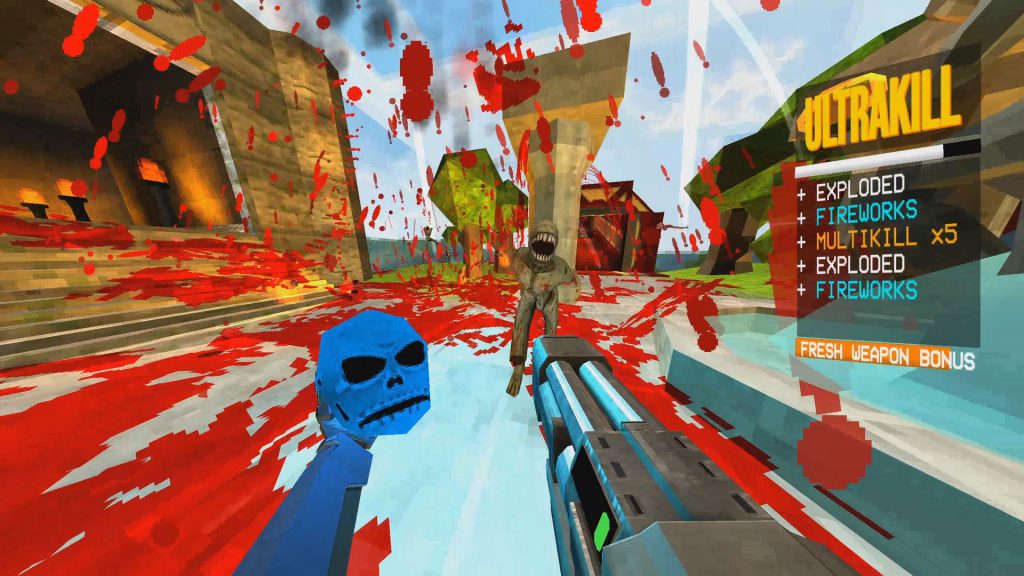 I like retro shooters, but this one is not your typical Quake-like. The levels are not complex locations to explore, but simplistic rooms that become closed arenas until everything is dead. Fittingly violent, but lacking room to maneuver and verticality. Despite this, there were fresh game mechanics on offer, such as dashes and slides, and the possibility to throw enemies in the air to serve them on a platter for your bullets. I wasn't too enthused by the gunfights until I found the minigun. To be honest, I am more of a shotgun guy, but this minigun was simply amazing. Right-click to send a homing beacon, left kill to shoot bullets that home in and completely SHRED the target.
Was I convinced: Yes.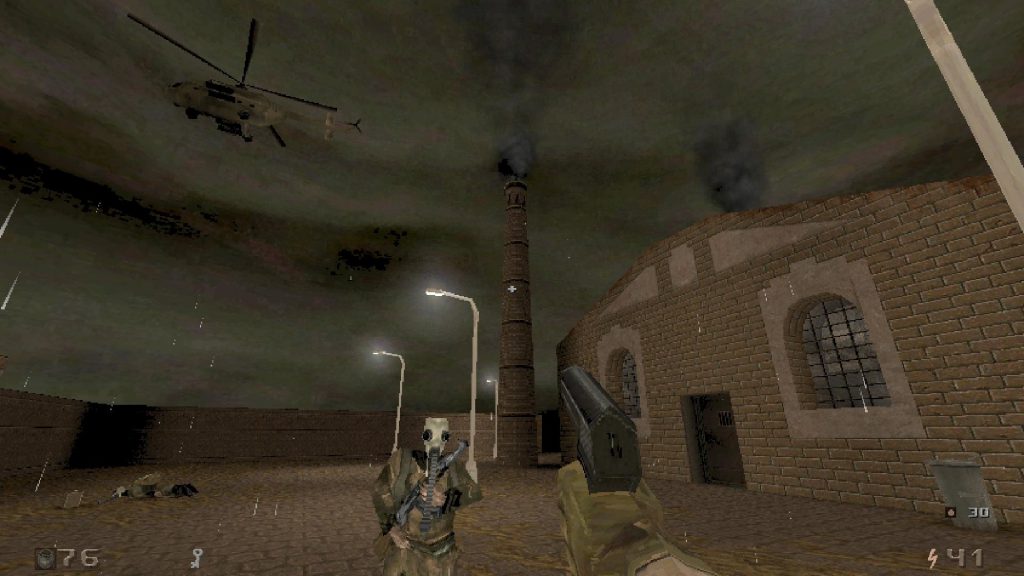 Great atmosphere and some cool enemy types (horses with gas masks jumping all around the place, yes please), and graphically Quake can be clearly felt (even the nice effect of water distorting the vision that was forgotten in most FPS games ever since) but so far HROT doesn't hold to candle to the recent Quake-like success that is Dusk; the enemies are too bullet-spongy, and the sounds of the weapons are way too weak. Still, if these issues among several others get fixed later, it could become a competent Quake-like in a twisted WWI Soviet setting.
Was I convinced: Not yet.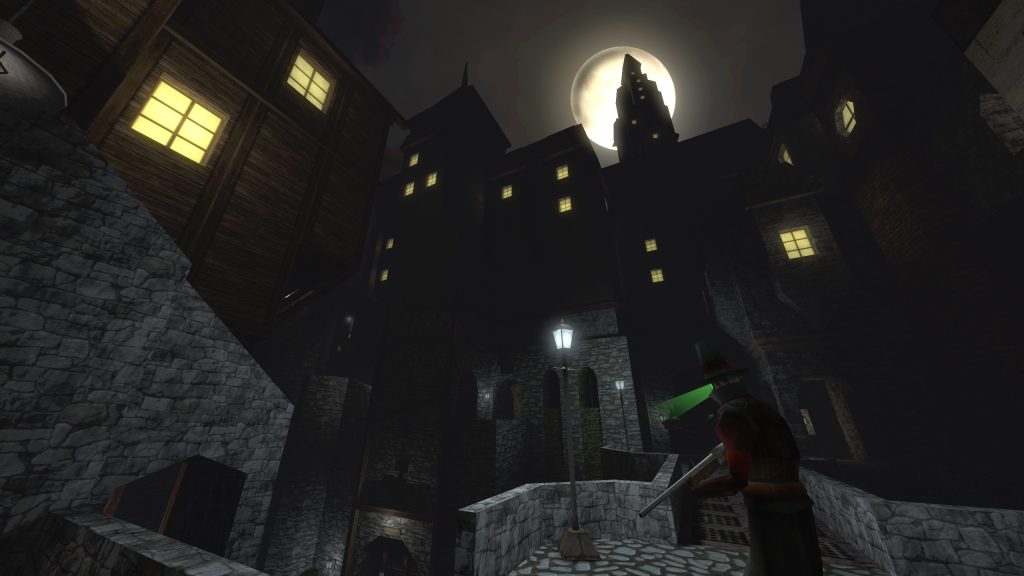 Some Thief inspiration for this one, with the possibility either to sneak around or to do it my way and kill everything in sight. I liked the art style, and even though the game is not overtly in-your-face, the shooting was still decent and I enjoyed exploring. I am not particularly excited, but still interested.
Was I convinced: Almost.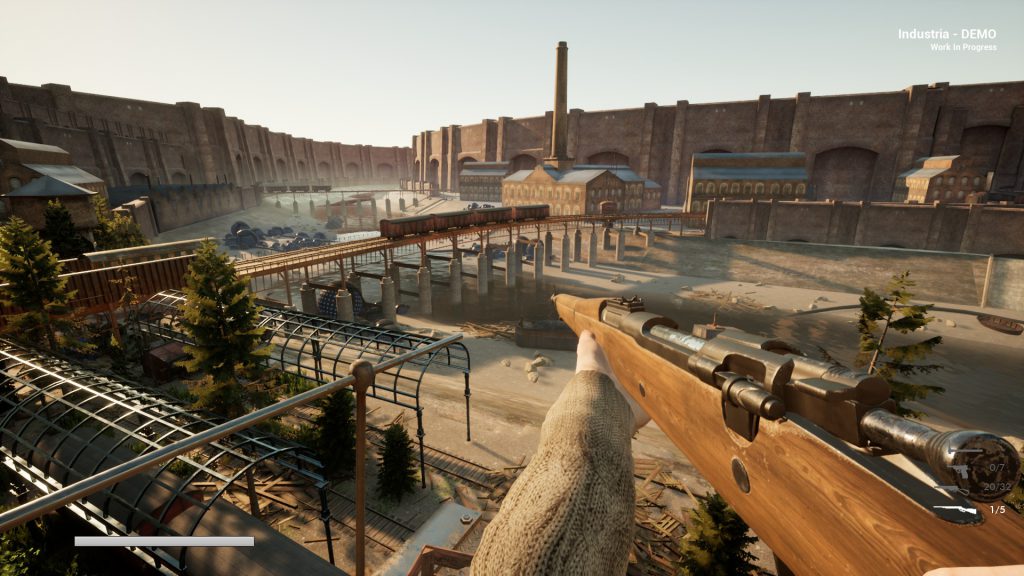 The graphics are gorgeous, and it seems to be an atmospheric adventure in the vein of Half-Life 2. I couldn't quite get into the current version due to lack of quicksaves and the impossibility to rebind keys, but I checked on the forums and the developers intend to correct that. Lastly, the enemies are robots; while their design is very good, shooting robots is rarely satisfying. INDUSTRIA is not an exception to the rule, and the AI itself was a bit awkward.
Was I convinced: Almost.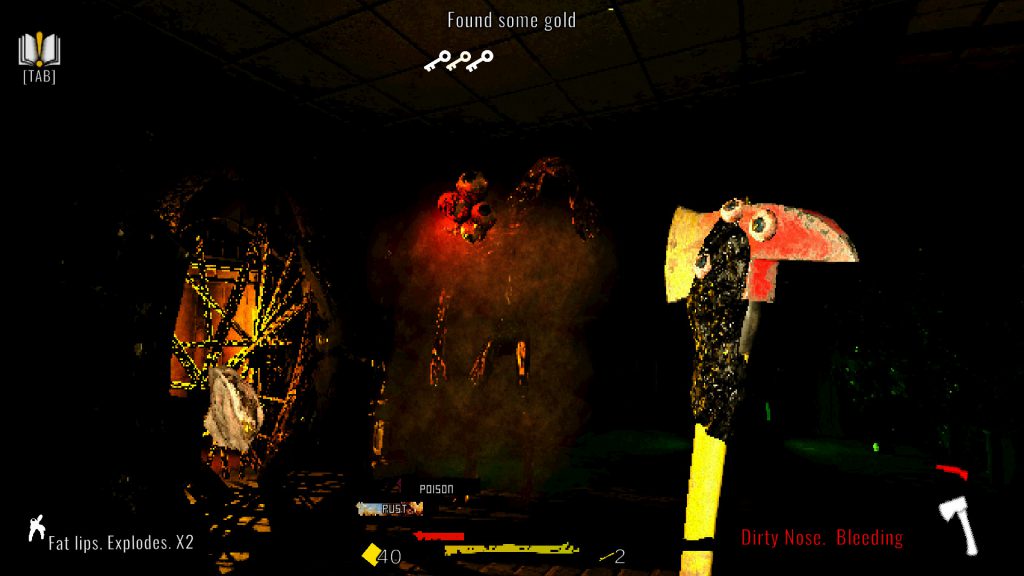 FPS, survival-horror, rogue-lite. While the graphics and the rogue-lite mechanics definitely feel old-school (the effect of items consumed is randomized), it works because everything is delightfully weird and disgusting. If you are into body horror, this one is a potential curiosity.
Was I convinced: Almost.
Mind-bending first-person puzzles, with tricks based on perspective. For example, if you get far enough from an elevated door, the small cube that you hold in your hand appears bigger than the door. Drop it and hear a loud "thud" as the cube grew in size in the world and fell heavily, then jump on it to reach the door. Or look at things a certain way to give painted bits the illusion of depth, and suddenly a three-dimensional item can be picked up. This is exactly the sort of novel experience that I was looking for, so I am completely under the charm. (PS: you can also check out the free game Perspective)
Was I convinced: Yes.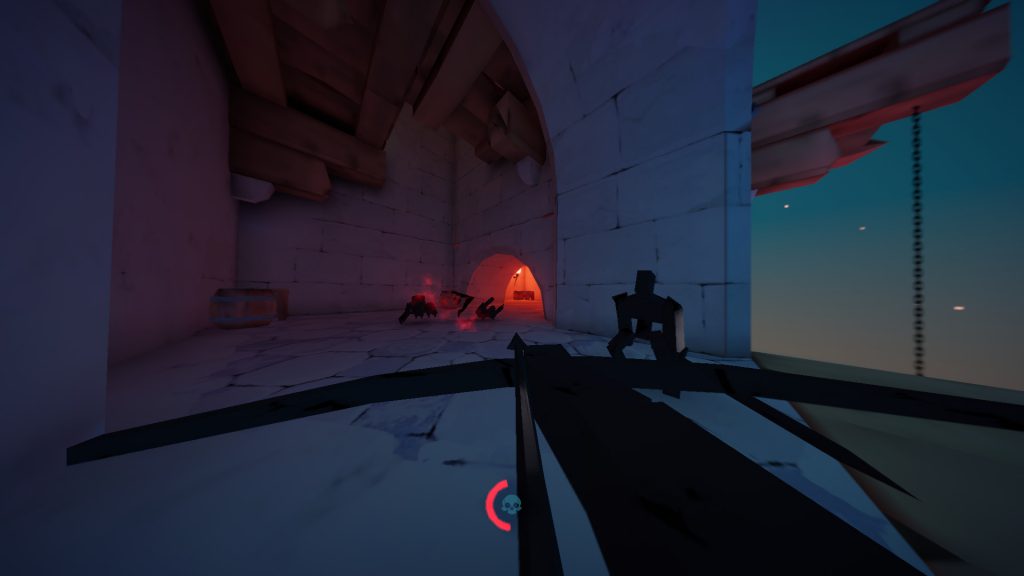 I had a great first impression while climbing the tower and pushing enemies into traps, but for the moment I don't see how the game will manage to keep my attention for a longer period of time. The enemies themselves have too much health and are not very interesting when they are not being pushed around.
Was I convinced: Not yet.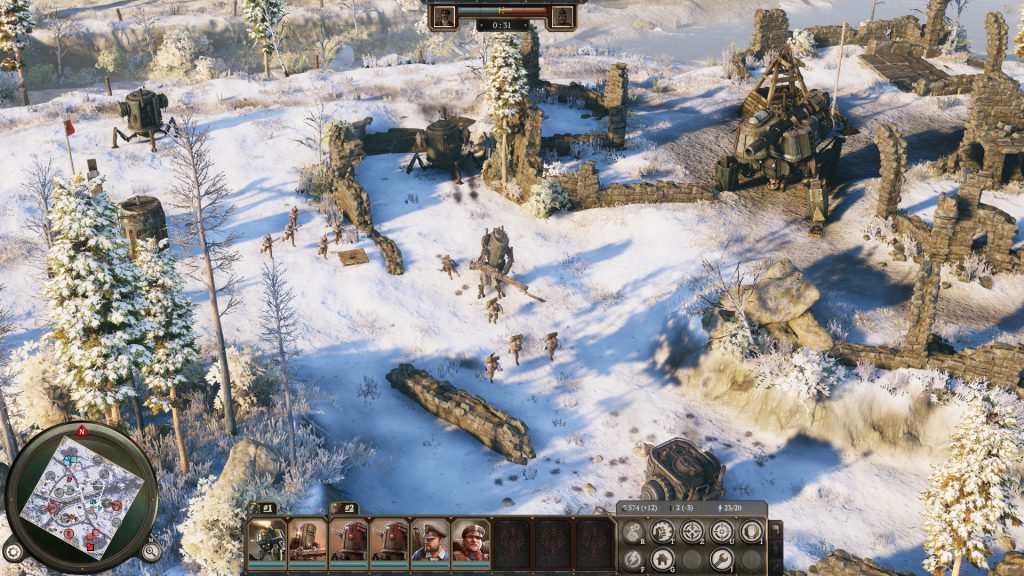 Real-time strategy done well, with territories to capture in the vein of Z. Wait, you don't know Z? Ok, think about Dawn of War and Company of Heroes. Basically, base building kept to a minimum, and territories to capture to collect resources automatically or to score victory points. Iron Harvest is quite fast-paced (although gunfights between low-tier units can last for an awkwardly long time at point blank) and very tactical, with many infantry units to produce as well as Iron Mechas from an alternate-history WWI that kept going with bipedal tin cans instead of tanks. The campaign wasn't yet playable, only multiplayer & skirmish, but so far the result was excellent.
Was I convinced: Yes.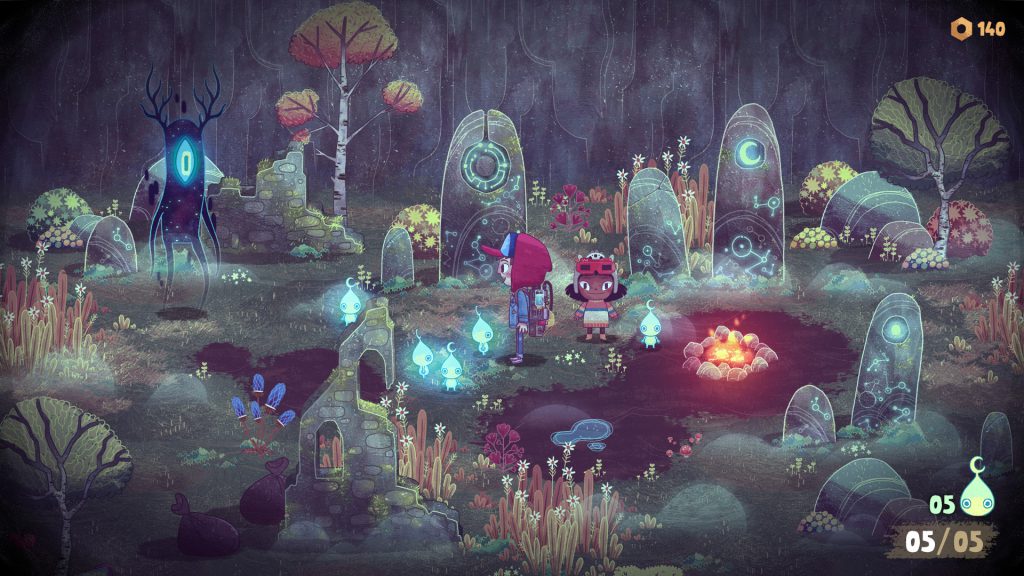 I am not a Pikmin lover so I probably won't purchase this game, but I like what I saw. The art is super pretty, and beside the creatures, we have a vacuum cleaner to interact with the world and solve puzzles.
Was I convinced: Yes.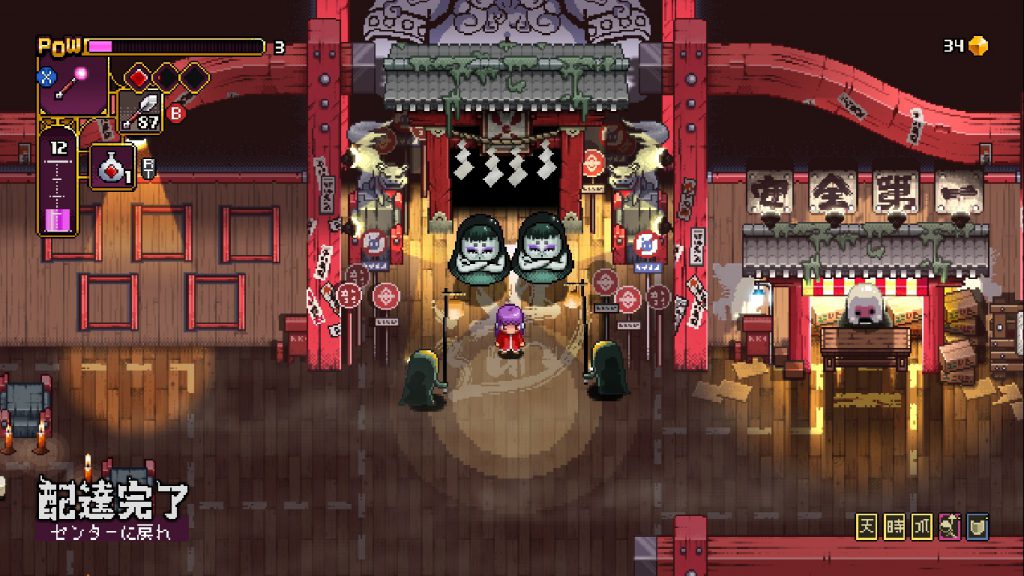 The world of this game is unique and colorful, a deep dive in Japanese mythology and creativity. The combat style is surprisingly dynamic, with the possibility to swiftly move on top of things, from pillars to enemies, and drop goo on them to slow them down (the monsters, not the pillars). A rich experience, if you prefer action and exploration to a detailed story.
Was I convinced: Yes.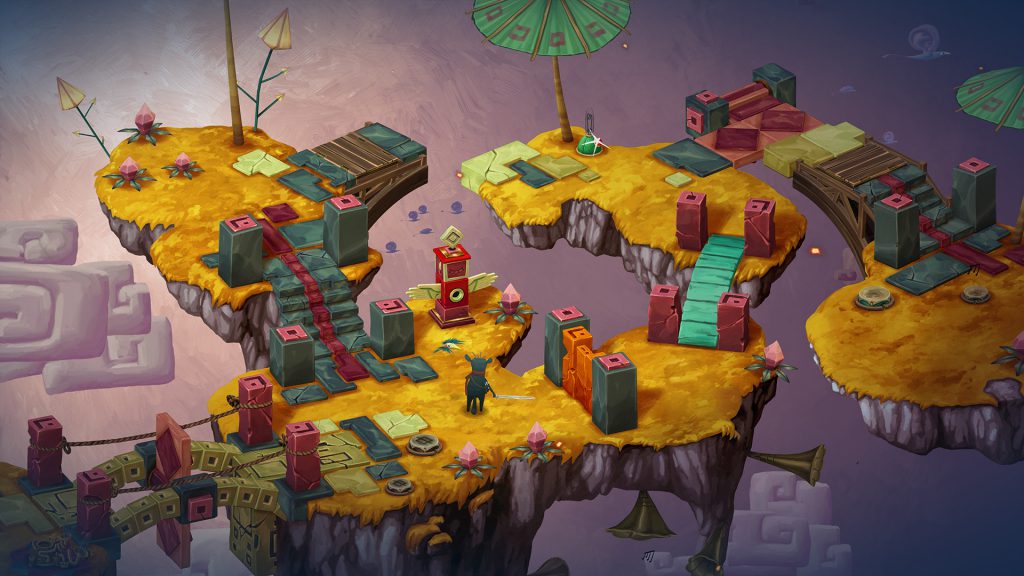 This is simply more of Figment: a gorgeous adventure in a bizarre world with colorful characters. Just like before, expect sequential puzzles to solve, and easy but engaging combat.
Was I convinced: Yes.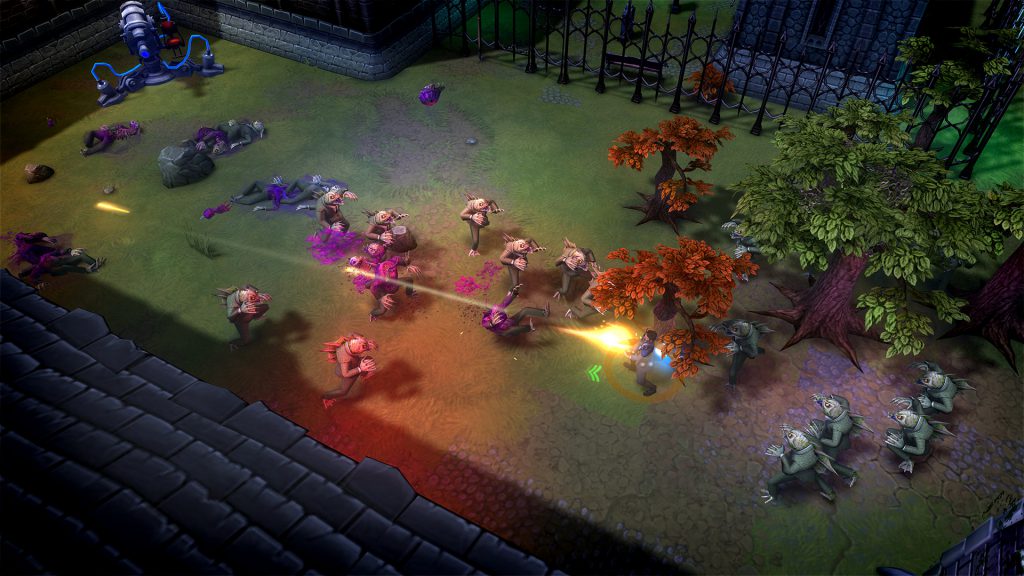 If you are familiar with previous top-down twin-stick shooters from 10tons, you won't be surprised that this is yet another slick game. Tesla Force is to Tesla vs Lovecraft what Neon Chrome is to Jydge: similar universe and enemies but within a procedurally generated campaign. I just hope that the full game will have enemies that do more than running at you, but variety has never been a problem with 10tons.
Was I convinced: Yes.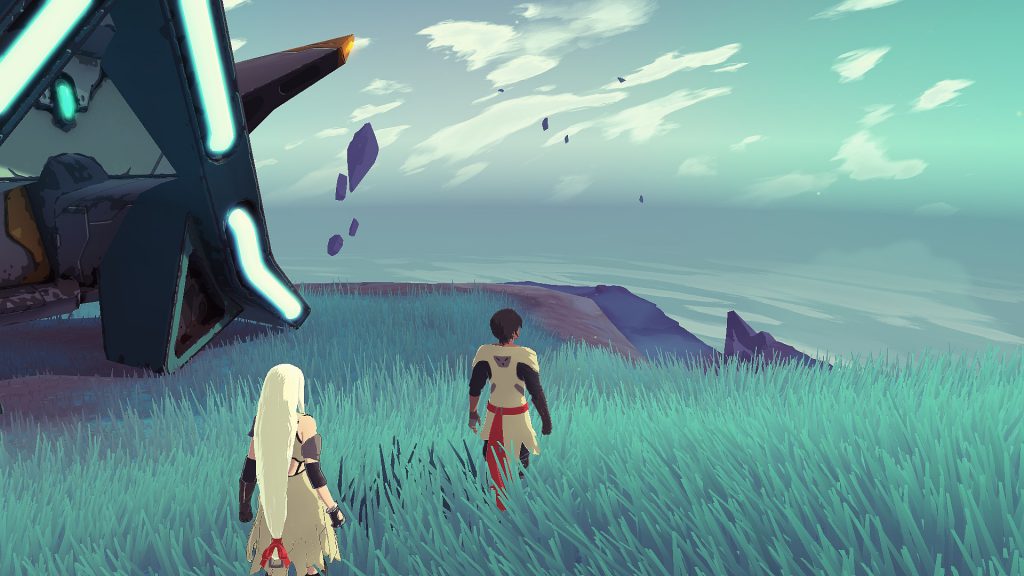 This one was delightful. A very fusional and already established couple (for once, you don't have to wait until the end for characters to maybe kiss!) exploring an alien world. Everything feels fresh and flows beautifully, especially as the characters glide smoothly over the land, gently brushing the grass as they go by hand-in-hand. This is one of the most wholesome games that I ever played. If you are a couple, it would be a perfect game… if that wouldn't make you and your partner jealous of the idyllic relationship between the two characters! My only gripe with Haven was its music, weaker than the rest (in my opinion). Just watch the beautiful opening.
Was I convinced: Yes.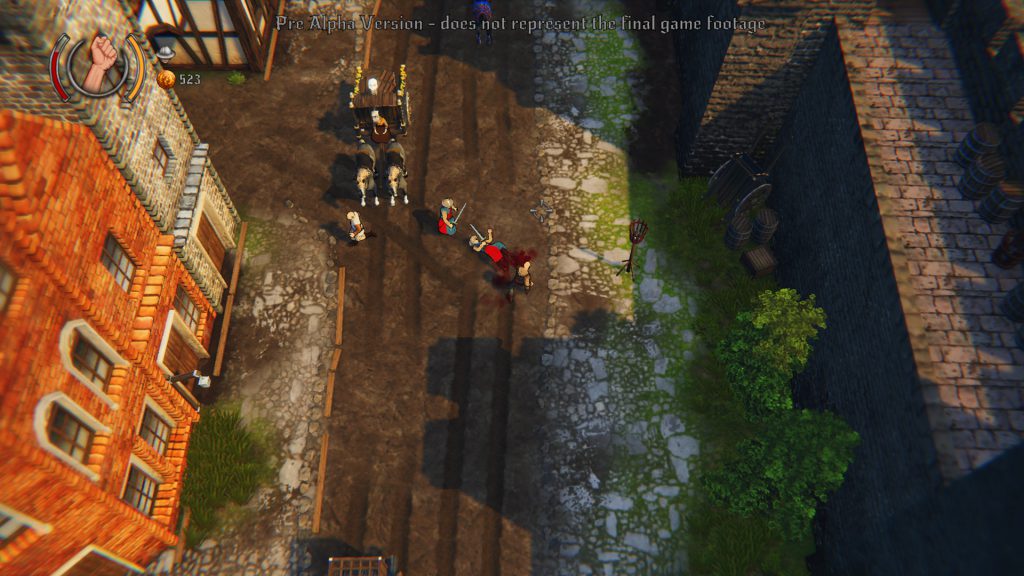 A medieval GTA in the vein of the older top-down episodes, it's a brilliant idea. However, I would have preferred to see this in pixel art like Shakedown Hawaii because the performances of Rustler are quite dreadful at the moment, and the map is somewhat small. Although, horse riding shines in 3D, so let's wait and see whether the performances get improved. Some cool things: the "lens view" of the camera to clear elements that obfuscate the view around the player, and the hilariously dumb dialogues and story.
Was I convinced: Not yet.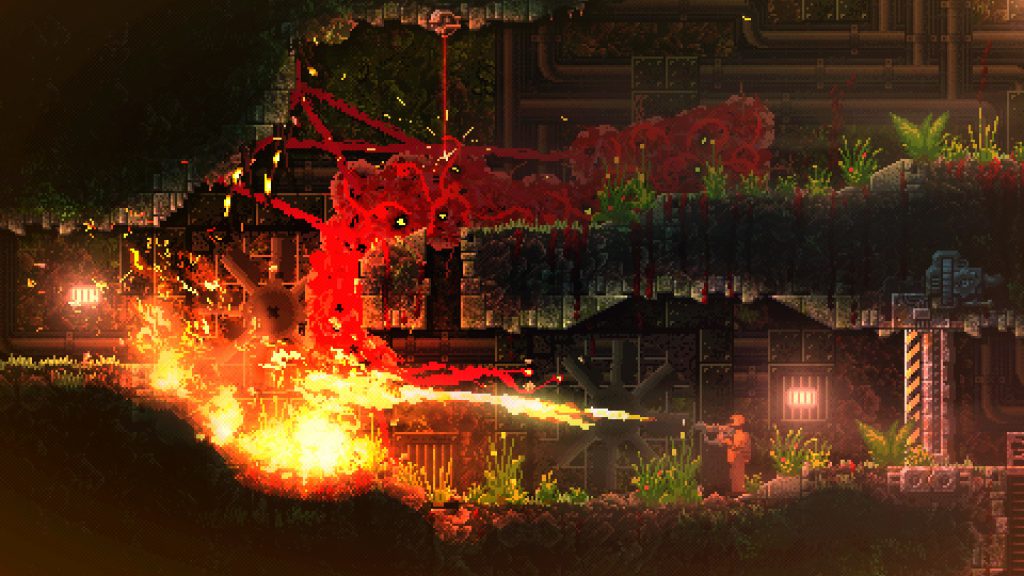 From the creators of BUTCHER, another nasty massacre in ominous industrial bases in which only blood can brighten the rust. While most games task you to kill monsters, this time you are the monster, using tentacles controlled by the mouse to grab and pull victims to your many, many teeth. I just played a few minutes to confirm that the concept works and is gracefully playable, I will wait for the final version to continue my exploration.
Was I convinced: Yes.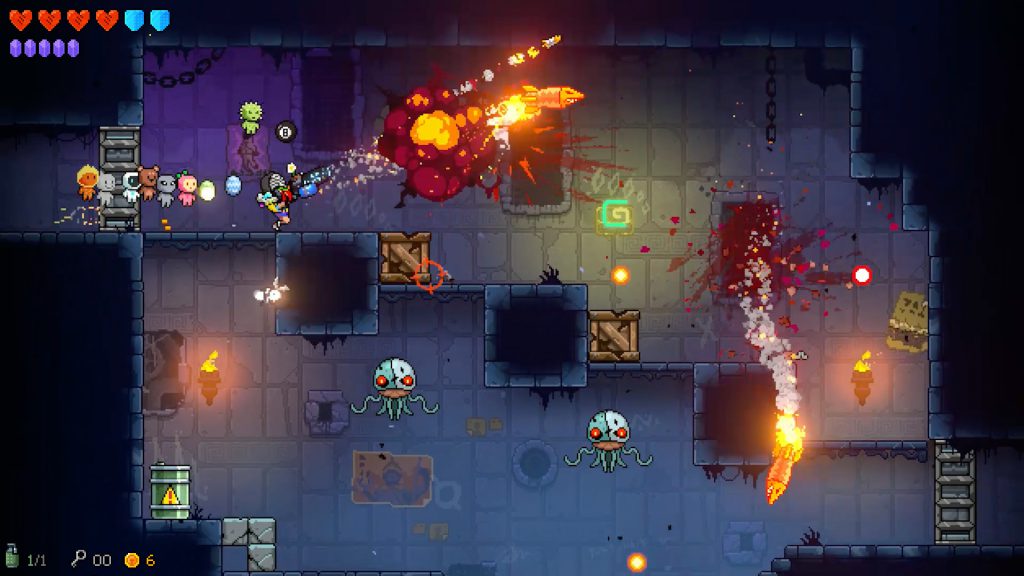 Another action platformer that feels right at home with the mouse & keyboard combo! Lots of satisfying shooting in this rogue-lite, and very cool powers to obtain. I am looking forward to the full version!
Was I convinced: Yes.
This name is quite a mouthful! Despite the Barbarian component, this game requires subtlety in the form of throwing rocks or a luminous bat with the right stick to activate levers. I didn't like the blocky graphics of the levels but I loved the pixel-art and animations of the creatures.
Was I convinced: Almost.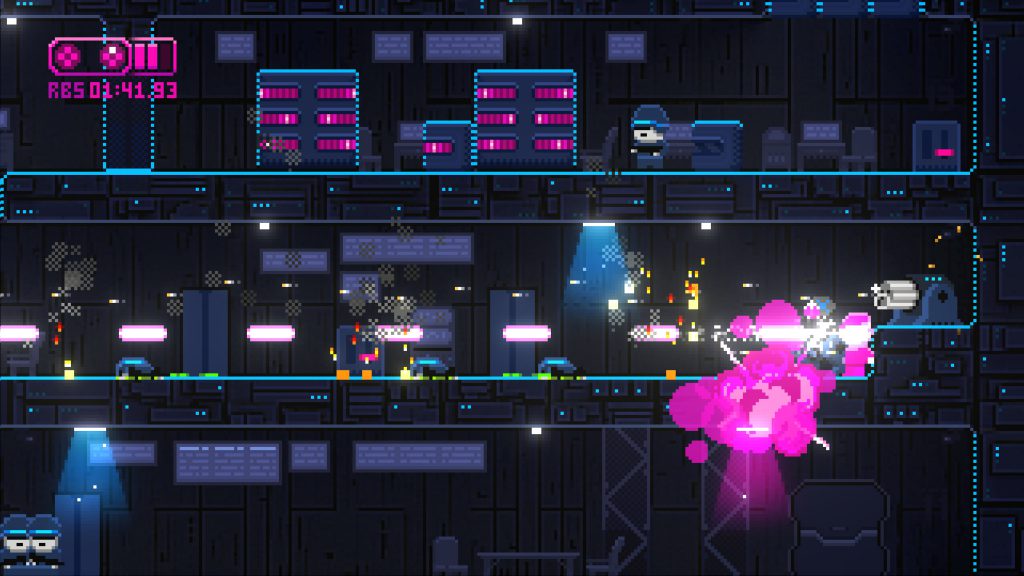 Cute neon pixels and striking particle effects in this cyberpunk platformer. You are an Android that shoots laser with her eyes, dashes super far, and is impenetrable to standard bullets. To compensate for this overwhelming power, the levels have lots of verticality and soldiers waiting for you by the dozen. The game is hard, but it is incredibly satisfying to pull off a difficult sequence.
Was I convinced: Yes.