Two Point Hospital returns with a great DLC
Release:
Steam
Type: Singleplayer
Genre: Management
Developer: Two Point Studios
Publisher: SEGA
Release date: 25 Mar, 2020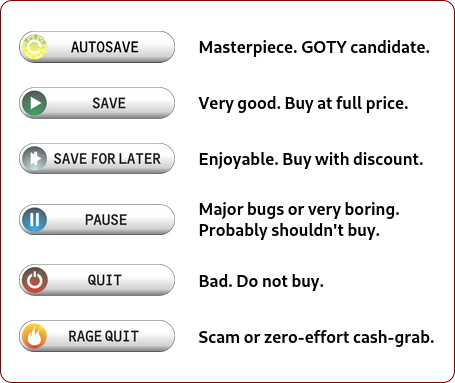 Overview
Off the Grid is the latest DLC for Two Point Hospital: the additional content ranges from a plethora of new illnesses to new rooms and, obviously, brand-new scenarios. The fact that the three new hospitals feature all-new objectives and rules is hands-down the strongest point of this new content. But let's proceed with order.
Wanderoff County Park
The Wanderoff hospital forces you to play in order to fulfill the expectations of the Holistix company, which creates organic food and believes that a high score on their Wellness Index will give a boost to their sales. You'll thus have to watch out for some parameters (staff and patient happiness, attractiveness, hygiene, reputation and cure rate) in order to receive sufficient funds from the company, funds that are vital to the hospital, since you receive very little money from diagnosing and treating patients.
Reaching the first star in this scenario can take a while, mainly due to the necessary cure rate of 70%, which is hard to reach due to the budget limitations that force you to send back home patients that require rooms you don't have. The only "complaint" I have with this scenario is that at first, it seems you are building a small hospital in a small tent village, but once you grow up it seems that the tent village was built around the hospital, which seems a bit strange. Besides that, a very good scenario overall.
Old Newpoint
The Old Newpoint's hospital will open for you the beautiful world of gardening: this scenario will in fact require you not only to grow your own food for your patients, but also to cure them with plants! You'll have access to two new rooms: the herb garden and the pharmacology, the first is a general treatment room for the new gardening-related illnesses, while the second is big (at least 3×6) treatment room used to cure a bunch of, again, new illnesses.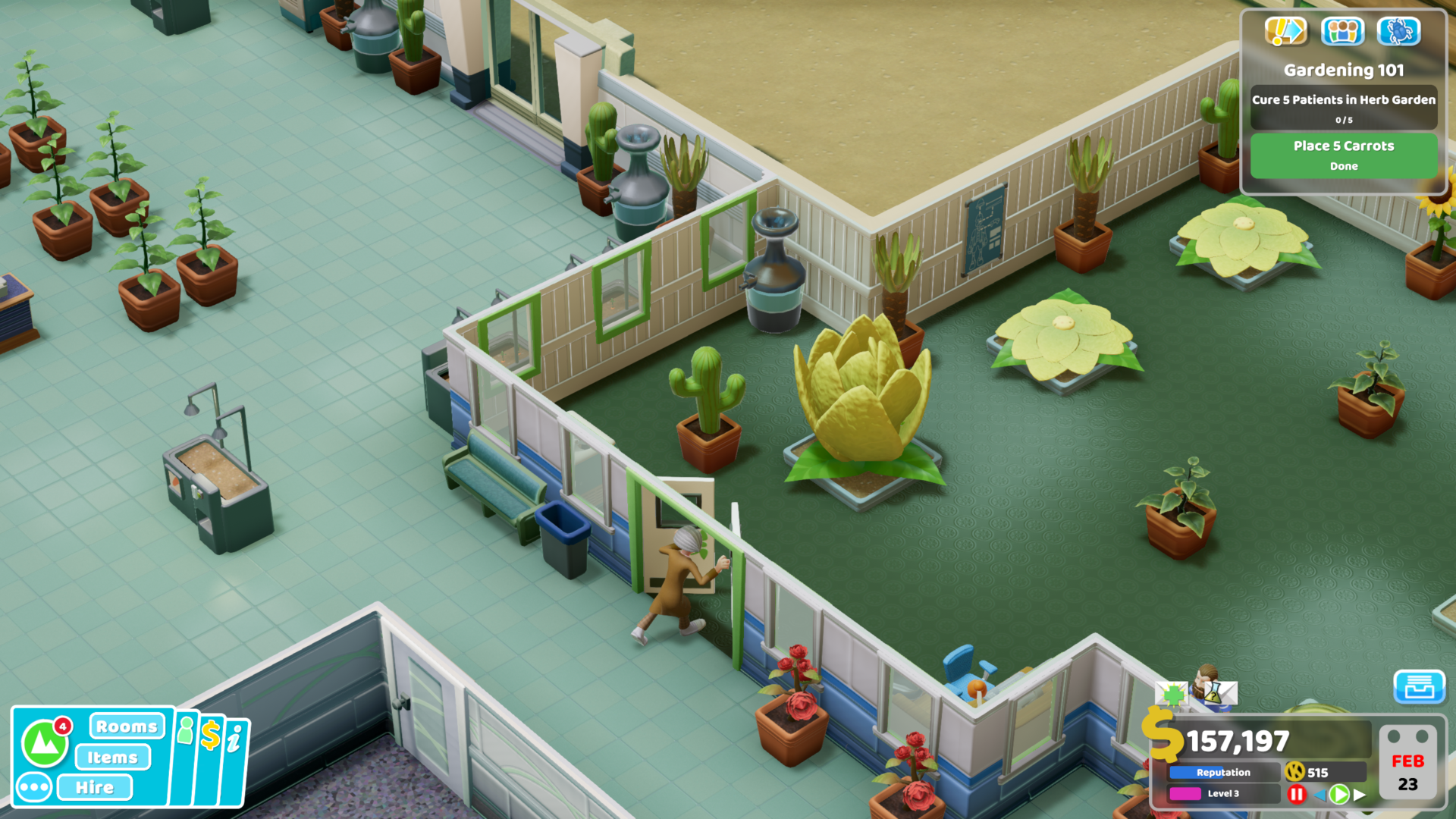 A number of new items from this DLC are particularly useful in this hospital, namely the rainwater collector and the boxes in which you can grow your plants. These are particularly useful since you don't have access to vending machines in this hospital and will have to grow them yourself. Water is collected and plants grow over time, so you'll have to make sure that you have enough food and water for everyone in the hospital!
Windsock city
Welcome to the last scenario of the DLC, which has a pretty darn futuristic look to it. The whole city only runs on renewable energy: solar panels, wind turbines and hydroelectric dams are everywhere in town, and the hospital will have to run only on green energy too! In this scenario, every room of the hospital will use energy, so you'll have to buy access to the energy sources located near the hospital. Starting from solar panels (which are able to provide energy for up to four rooms) and getting to hydroelectric power, you'll have to carefully plan the expansion of your hospital, since you'll not only have to cost of the single rooms, but also of the energy sources that will provide power to them.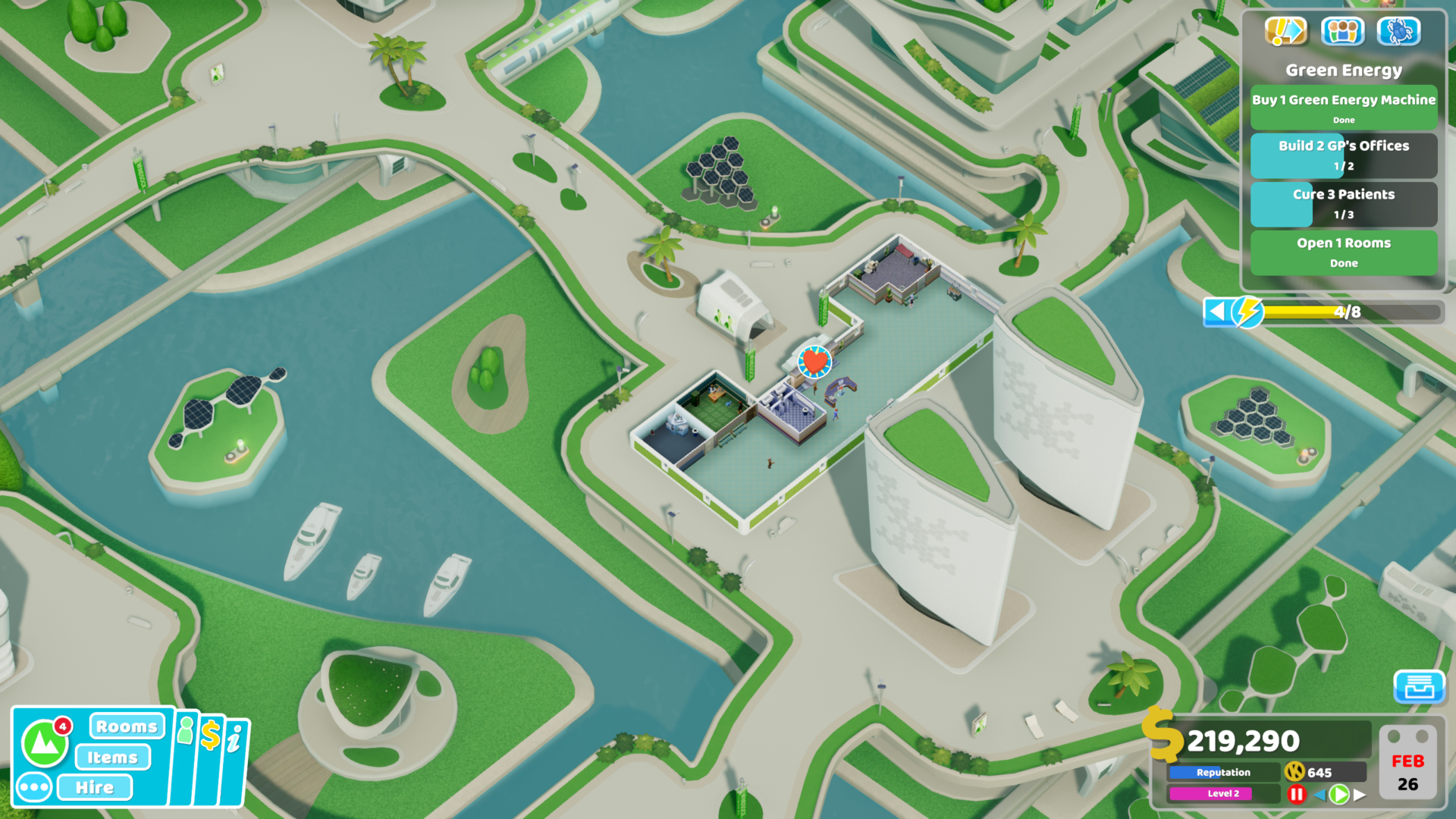 Verdict
The new rule-bending scenarios along with a load of new items, rooms and illnesses make Off the Grid a great DLC for those players who are searching for more Two Point Hospital's content. The scenarios are a breath of fresh air and the overall quality makes this the best DLC for this game, hands down, at a low price for what it brings.