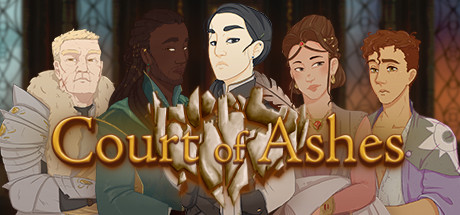 Aurumlamina: This was a big year of indie success stories for me and it's a real struggle to pin Game of the Year on just one. I was taught that visual novels could be awesome by the excellent political strategy game, Court of Ashes. I had a number of procedurally generated stories that kept me coming back for more in the tactical RPG, Wildermyth. I fought my way through more floors of the deck-building strategy, Slay the Spire, than is probably healthy. Meanwhile, M.A.S.S. Builder kept me on my toes with some of the best mech combat (and definitely the best mech customization) that I've ever experienced. Two of these are Early Access and I'm excited for what they'll be bringing for us in 2020.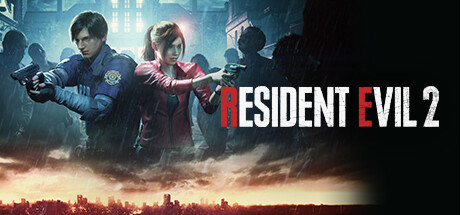 There's one clear winner when it comes to AAA releases this year, and that's Resident Evil 2. The age of remakes is upon us and few can compete with the awesomeness that is the rebirth of the classic survival horror series. I found myself sitting through both Leon and Claire's stories back-to-back and the entertainment value never even took a minor dip. I can't wait for the third entry's remake to arrive.
My favorite DLC of the year was Battle Brothers – Warriors of the North, which added a significant amount of content to one of the greatest mercenary company strategy games of all-time. The base game has far surpassed by expectations of it since its release and I hope that Overhype Studios keeps pushing out more content for this gem.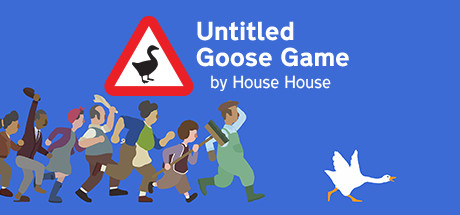 Dangerhighdoltage: Truthfully, I didn't buy any of the big releases for 2019 until a few weeks ago because I mostly like to empty my wallet thoroughly only during the holidays and then zip it back up until it's that time of year again. However, I did play one absolutely fun indie game on PS4 this year and that was Untitled Goose Game by House House. If you look up the Webster's Dictionary for the word mischievous, I'm pretty sure you'll see a picture of a goose there.
It's a fantastically charming and thrilling romp through a town as a goose, with a to-do list of mayhem to unleash as you progress. To my surprise, the game is a sublimely well thought out puzzle strategy game and it's both casual and mind bending at times. For a short game with laughs and moments where you jump out of your chair to scream, "YES!! I did it!", this is a gem of an indie game.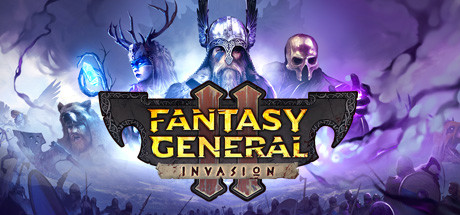 Fnord: 2019 did not feel like a standout year when it came to gaming, at least not for me personally. There were of course a few really good games, but compared to past years, it felt like there were fewer games that were really memorable. That said, we're living in a time of abundance when it comes to games, and even the worst year will have more good games released than anyone can realistically find time to play.
Fantasy General II is probably the best game I've played this year. It's nice to see this old franchise getting revived, and revived in style. I'm honestly surprised that we got this one though, Fantasy General is not exactly a household name. I do hope to see more of this one in the future, as I have a soft spot for turn-based tactics games with persistent units.
Slay the Spire left early access this year, and for a little while, I was really addicted to it. There's just something about the combination of deck building and rogue-lite that makes Slay the Spire hard to put down.
Shovel Knight is the game that keeps on giving, and this year we got Shovel Knight: King of Cards, which is another excellent chapter in the Shovel Knight series. Yacht Club Games really know how to make platformers.
The Walking Dead: Final Season was completed this year, and it was a good end to the series. It also felt like the first time Telltale really changed up their formula since the first The Walking Dead game they made, and while it was not flawless, it was a lot more polished than most other recent Telltale games. Shame this ended up being their last.
Finally, I would like to give an honorable mention to a game released right at the end of last year, namely Mutant Year Zero: Road to Eden. Had it been released this year, it would have taken the top spot, but being released so late last year, I never had a chance to play it then.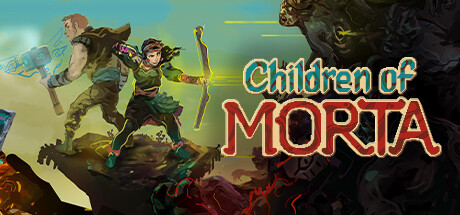 genkipro: I think of the games I've played that released this year, Children of Morta is in top position. Our World is Ended was a great experience and deserves an honorable mention, but it was let down by poor grammar and far too many typos in the English translation for a top-quality visual novel.
My tied games of the year from last year — Harebrained Schemes' / Paradox's BATTLETECH and Funcom's Conan: Exiles — deserve honorable mentions again. The BATTLETECH DLC released this year has kept me playing that game well into many late nights, clocking up around 250 hours and making it my most-played game on Steam. And Funcom have continued with their planned aesthetic DLC releases for Conan, but during the last year have also continued to tweak, improve, and extend the already-amazing game far beyond what I expected. Conan: Exiles was a fantastic game a year ago; it's even better now!
HOTSHOT: First of all, a disclaimer is a must as I barely played half the stuff released this year – some of it supposedly really good. That being said, I can give a nice selection for the readers to keep an eye on. 2019 was rather superior to 2018 overall in my opinion and multiplayer took most of my gaming time which I believe conditioned my overall feeling of the year.
Without playing arguably excellent games such as Resident Evil 2, Devil May Cry 5, A Plague Tale and so on, my overall GOTY is probably Call of Duty: Modern Warfare – even stripping the Multiplayer aspect of it, the campaign was way too good for me to not praise it – a true reboot in name reinvents itself while keeping most of what made the original a fond memory for so many people and Infinity Ward absolutely nailed it. A fantastic game overall.
However, it'd be ridiculous to not mention a couple honorable mentions, starting with 3D Realms' return to fine classic FPS shooting thanks to Ion Fury.
On a more modern take of FPS games, RAGE 2 is also a really fun shooter I'd like to praise.
For Horror fans, the Blair Witch game adaptation still stands as one of my favorite movie-to-game products made and despite the overall shortness, lackluster combat and sometimes not really feeling like a Blair Witch game should, the story, atmosphere and overall pacing is too good to not recommend.
Also worth mentioning for fans of more strategic games, Age of Empires 2: Definitive Edition showed that 20 years of age mean nothing when the core is as perfect as it is. A brilliant RTS that will never die. Another worthy addition, also a strategy game, would be Crying Suns, a phenomenally looking game with surprising amounts of lore and a quality story.
Without me fanboying over the Halo re-release and Darksiders' new game, I will stop right here, wish everyone happy gaming, which you will have plenty of if you follow my recommendations (heh).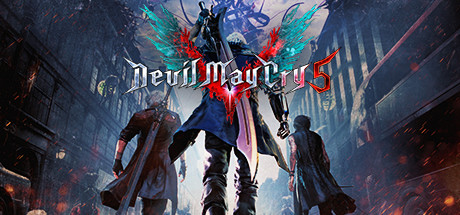 Hovermask: The year 2019 is a pretty big in gaming as far as I am concerned. The remake of the fan-favorite survival horror franchise, Resident Evil 2, came out. Let's also not forget that Devil Hideaki Atsuno's Devil May Cry made a return with Devil May Cry 5. Last but certainly not least of the big names of 2019 is none other than the souls-like Sekiro from FromSoftware.
I'll get straight to it. Devil May Cry 5 is my game of the year pick. This is a game that should not even exist. Everyone thought Devil May Cry was over as a series after the reboot with the same name by Ninja Theory came out and did what it did. However, the stars aligned and about 6 years later a miracle happened and the Devil May Cry we know and love gets an actual sequel featuring the real Dante and Nero.
As a videogame, Devil May Cry 5 is the pinnacle of the character action genre. It is what the entire series has built and led up to in not only the story but also gameplay. While DMC5 is itself a great game, one can only fully appreciate it by going through the entirety of the series first (feel free to skip DMC2, it's bad and irrelevant). The characters, the mechanics, the various callbacks, you can see how they all began and how they have evolved in DMC5. It would not be an exaggeration to say that the experience I have with the previous entries elevate the Devil May Cry 5 and strengthen its placement as the culmination of Devil May Cry as a series.
Resident Evil 2 (2019) is also a great game but due to it being a remake/re-imagined version of a well-established title with various things to draw directly from, I have to give the edge to Devil May Cry 5. I am not going to delve much into Sekiro as I already wrote a full review on it. The short version is that it got problems that hinder it from reaching the realm of greatness that DMC5 and RE2 (2019) are residing.
Honorable mention for the game of the year goes to Raging Loop. A unique horror-thriller visual novel with some unusual concepts and ideas. Because the story plot points and twists are great, I had an immense difficulty writing the review for it because I deliberately did not want to give anything away in any capacity. It's just that good. Give it a read.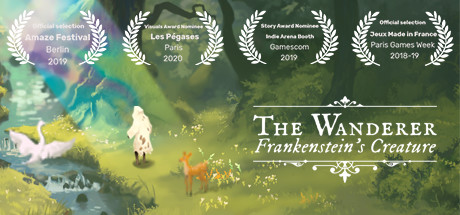 Kyoakiara: In truth, my list of new games that I've gotten to play is very limited due in part to being new here. I spent most of the year catching up on games from 2018 and older. There was one indie game that I was pretty impressed with called The Wanderer: Frankenstein's Creature, which was a beautifully drawn retelling of the classic novel Frankenstein, of which I'm an immense fan of as well. I even mentioned in my review that I would have easily given the game a GOTY award in the art/music category. Outside of that game, there haven't been any major releases that I've gotten to play. Hopefully I'll be able to play more recent games in 2020 to feature at the end of the year.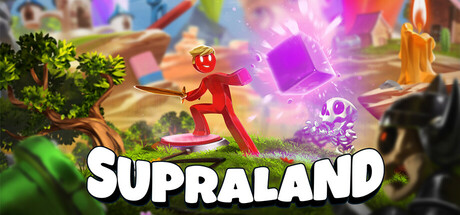 rgk: My favorite game this year came out of nowhere: Supraland, a surprising first-person blend of Portal and Metroidvanias. I was dropped in a literal sandbox, tasked to solve puzzles with an increasingly powerful arsenal of tools, gradually unlocking a large interconnected world full of secrets. The result is all the more impressive that it was made by just one developer, David Münnich. While the story is barebones, there is immense joy in solving the interesting challenges and gaining new navigational powers. Out of all the games that I played this year, this is the one that I have the fondest memories of.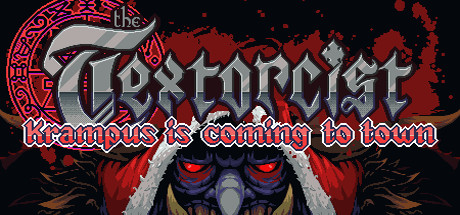 Honorable mention: The Textorcist delighted me with its creative bullet-hell boss battles combined with a typing game. On top of that, the dialogues are funny and the horror story is compelling. I ended up learning dubious Latin verses to send those nasty demons back to hell, and I loved every minute of it.
Best 4-Player party game: While last year was bursting with GOTY contenders, 2019 did not provide an absolute hit such as Overcooked 2. Still, my heart, or maybe more like my laughs go to Emergency Water Landing. Everyone I played it with found it hilarious; it's a short game, but well worth the purchase.
Honorable mentions: The Prison and Aqua Lungers are not as immediately fun, but they provide incentive for plenty of friendly backstabbing.
RipWitch: Another year, another GOTY list to agonize over. It's hard to try to remember every game you played this year without having to worry if it actually came out this year or not. Here are my GOTY top five picks: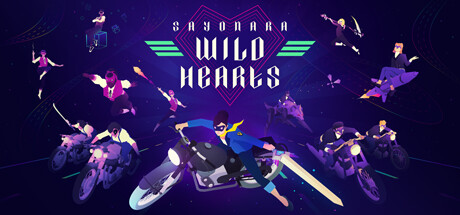 Sayonara Wild Hearts: A perfect arcade type rhythm game that had everything that I never knew I wanted: a wonderful pop soundtrack, motorcycle riding, and dance battles. Every time I finished a level I said to myself, "Man, there's no way the next level can surpass this one" and I was wrong every time. Not to mention that the ending is perfect.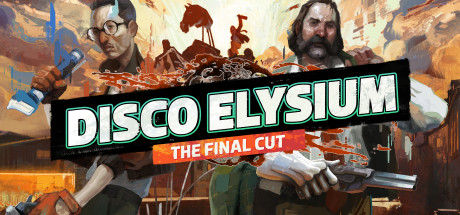 Disco Elysium: If there was another game that immediately came to mind when thinking of my GOTY picks, it's Disco Elysium. If you've been dying for a fantastic text-driven RPG where you play an amnesiac detective accompanied by Kim (aka the best partner ever), with the added bonus of the interesting art style, don't overlook this one.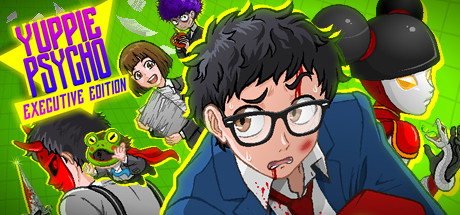 Yuppie Psycho: If you're really interested in horror that focuses on the mundane, like Junji Ito's works, Yuppie Psycho will scratch that itch as it runs with the fear of starting your first job. Baroque Decay did a great job with crafting a world that has you leaning back as the dread creeps in while also knowing when to bring in its dark humor without either being out of place. I also recommend checking out their previous game, The Count Lucanor, as it's really good as well and was the main reason why I found out about Yuppie Psycho.
Astral Chain: While the female MC has a weird looking face (sorry, but she does), Astral Chain's gameplay instantly hooked me. Fighting off aliens with a tethered Legion familiar? Sign me up. It also helps that it instantly gave me Nier: Automata vibes with how it overall felt playing (not so much with the story sadly).
Mary Skelter 2: Mary Skelter 2 is one that surprised me. While the beginning dragged on for me personally, I eventually came to love it as the story kicked in. So much so that I was obsessed.
Honorable Mentions:
Phantom Rose: Phantom Rose came really close as the consumable cards mechanic manages to work and is approachable even if you're terrible at deck building games (and if you're open to playing differently).
River City Girls: I had a ton of fun with River City Girls, even though I was pretty terrible, but it's flaws and the terrible ending brings this one down.
Frostpunk: Console Edition: How much effort they poured into the console port easily puts Frostpunk here. Anyway, it's a great survival city builder game.
Luigi's Mansion 3: From someone that never played a Luigi's Mansion game before, I did have fun throughout most of it. However, the controls were frustrating and I never did get used to it.
Monster Prom: Second Term: While I absolutely love Monster Prom and this DLC added in my main girl Zoe, there is an addition that just brings it down. Leonard the kappa. It makes it even worse that Leonard appears in most, if not all, of Zoe's routes.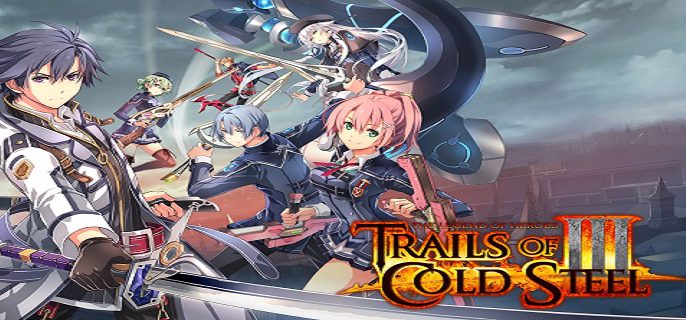 S-1: There were many good games that came out in 2019 with a few great ones. If there's really a single pick then it's the Legend of Heroes: Trails of Cold Steel III for sure but this doesn't come from a single effort at all.
If you were to look at the Trails of Cold Steel Series so far it's a consistent knockout over-delivering in Content, Story, Gameplay and User Experience. Yes, the graphics might not be up to today's standards but the story and world building are being done the classic way. Which means a lot of talking to NPCs and reading the changes that are constantly happening in the world. As for why specifically picked out III, it's actually rather simple. The prior ones were just ports to PS4 that came with a ton of improvements over the PS3 version.
It would be an injustice to mention one other game that really stuck out and just didn't make the cut for the top pick. It's none other than Raging Loop. Admittedly, I'm not that much of a VN guy but this one was really something else and therefore managed to consistently grab my attention from the beginning to the end.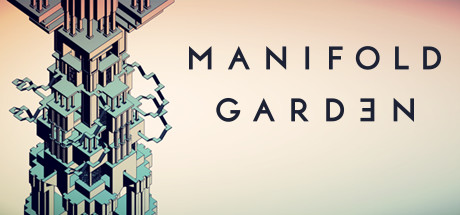 Spike: 2019. Will be synonymous for the year of broken launches, as a brace of big profile titles were released borked and undercooked. Luckily, I had great delight in skipping these train wrecks by choosing to play new content by small but highly creative indie studios. Tangledeep and DragonFangZ both got DLC packs, which added some fantastic extras modes and deeper combat mechanics The PC strategy market goes from strength to strength with these ambitious developers producing excellent well-crafted titles.
My personal pick for game of the year is for a title that I had completely forgotten about until I got the review code. Seven years in the making, Manifold Garden is a game which moves the medium of interactive entertainment forward. No other game this year has offered such a totally new experience. Mind-bending vistas greet the player around every corner in this gravity-defying puzzle adventure.
texdade: 2019 was a year of reconciliation with my backlog: I managed to play almost every game that I had bought and left behind in these years, but not everything. Xbox Game Pass also helped me recover past years' games that I wanted to play, like Torment: Tides of Numenera and Dead Cells. Why am I saying this? Because this left little space for games that were actually released this year: I've only managed to play some hours of Disco Elysium – and thus understand why RipWitch gave it an Autosave – while I've barely touched Gears 5 and Rage 2. My personal pick for this year is thus Metro: Exodus, but it'd probably have been Disco Elysium if I had a chance to play it more.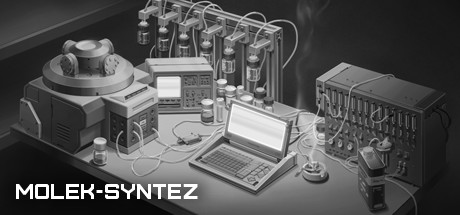 Wraith_Magus: Having signed up to review relatively late in the year, and therefore having many of the big-name good choices already assigned to others (seriously, go look at Disco Elysium), I feel my efforts are best spent sharing the slightly more obscure.
MOLEK-SYNTEZ: From Zachtronics, the maker of SpaceChem and Opus Magnum comes a further refinement of that same sub-genre of "Zach-likes". Going back to chemistry instead of alchemy and to a monochrome retro computer aesthetic over the colorful steampunk doesn't change the fact that this is generally a more newbie-friendly version of Opus Magnum. Impress your friends with animated chemical assembly lines or tear your hair out in frustration and slink off in shame! While many people talk about "hard games" that are about punishing timing mistakes but make you feel rewarded for clearing it because it was hard, few games make you feel rewarded for being smart because it was hard like Zach-like games do.