According to the SoQ staff
With the steam winter sale in full swing, and thousands of games being discounted, it can be hard to know what to get. Here are some of the top picks for this sale from the SoQ staff, games that we feel are well worth picking up.
There are too many currencies on steam to list them all here, but no matter where you are, the discounts should be more or less the same.
Aurumlamina

XCOM2 Collection: $25.09 / 24.06€ / £19.17 – 80-81% off
XCOM spawned an entire sub-genre of tactical strategy games and rightfully so; they're amazing games. The most recent title XCOM2 is the best of all, especially when you make use of the Steam Workshop to tailor the experience to your liking, and getting all of its DLC included with your $25 purchase is nothing short of a steal.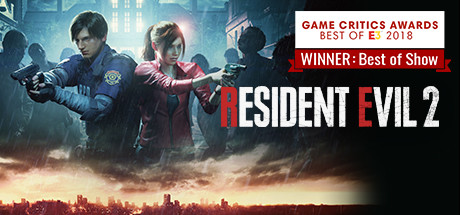 Resident Evil 2: $19.79 / 19.79€ / £14.84 – 67% off
"You were almost a Jill sandwich!" Survival horror is a popular genre these days and few can outdo the series that originally brought it into the mainstream. Resident Evil 2 takes the best parts of the series, cuts off the worst, and delivers a unique experience that never gets old.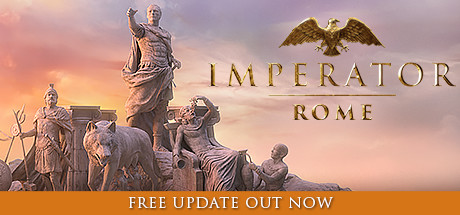 Imperator: Rome: $26.79 / 26.79€ / £23.44 – 33% off
Don't throw the tomatoes yet. Imperator: Rome started off as a subpar experience but it has really come into its own with the Livy update released earlier this month. The sale isn't as deep as many of the others, but it deserves mentioning that this title can provide you plenty of value for your money all the same.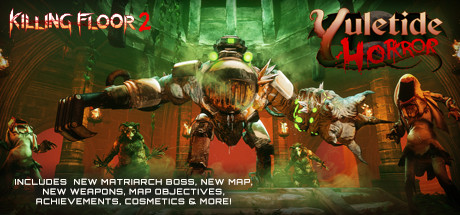 Killing Floor 2: $9.89 / 9.23€ / £6.59 – 67% off
This a guilty pleasure of mine. I play at least a handful of Killing Floor 2 games every few months and it's my go-to game for pumping lead into enemies with friends. At under $10, if you enjoy shooters, you can't go wrong with this purchase.
Fnord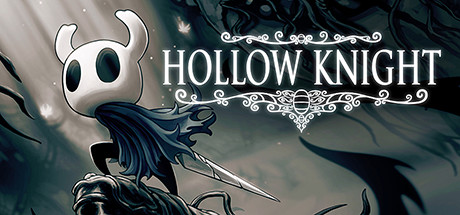 Hollow Knight: $7.49/ 7.49€ / £5.49 – 50% off
While Hollow Knight might not have the most impressive discount of all the games on sale right now, the game is so good, and has so much stuff in it, that even at full price, it feels like a bargain. This is one of the best Metroidvanias I've ever played, and it's not a short game.

Dawn of War: Master Collection: $9.49 / 9.74€ / £7.49 – 75% off
Dawn of War is starting to get a bit old, but no other RTS has had me coming back for more quite like Dawn of War 1. There's a hefty amount of stuff in this pack, and it will take months to get through it all, and it's all good (even the much maligned Soulstorm is fun)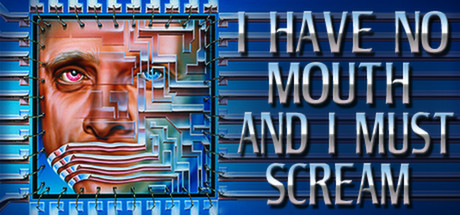 I Have No Mouth, and I Must Scream: $1.19 / 1.19€ / £0.94 – 80% off
Dark, unsettling, I Have No Mouth, and I Must Scream is one of the most interesting and mature adventure games on the market right now. And at 80% off, it's a real steal. You owe it to yourself to try this one, if you have any interest in point & click adventure games, or games with more mature themes (and not mature as in it has nudity in it).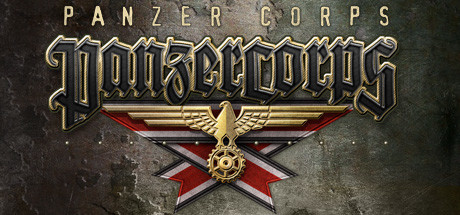 Panzer Corps: $1.99 / 1,99€ / £1.49 – 90% off
If you've ever played the classic Panzer General series, you know exactly what to expect here. Panzer Corps is a spiritual successor to this series, and in many ways better than it. Just beating the main campaign will take a good 20 or so hours, and then there's the DLC, all adding more campaigns and units.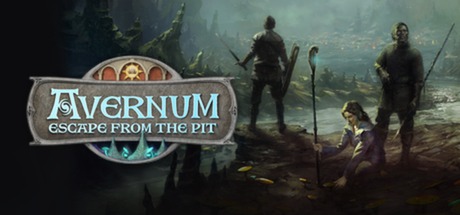 Avernum: Escape from the Pit: $2.99 / 2.99€ / £2.09 – 70% off
The games by Spiderweb software are not exactly great looking, but they're deep RPGs with excellent writing. In Avernum you find yourself in a big cave system, but it's not a dungeon crawler, there's a lot of people living and making do down here. And the Avernum games are not short, so you get plenty of value for your money.
RipWitch

Monster Prom First Crush Bundle: $8.91 / 8.27€ / £6.99 – 50% off
Dating Sim? Yep. Good lookin' monsters? Check. Hilarious? Definitely. You can't go wrong with Monster Prom as you try to woo your monster crush before Prom and try to pass stat checks for the best outcome (or the worst, you do you). While secret endings will soon stop being added in, we also recently got a mod tool!
The only downside? Leonard.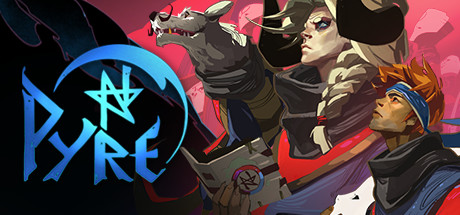 Pyre : $6.99 / 5.87€ / £5.42 – 65% off
If you haven't played Pyre yet, you definitely have to. This one is basically a blend of a visual novel, rpg, and a sports game with a wonderful story and beautiful artwork. While I'm not one to go for sports games, this one easily pulled me in and was one of the few games that made me cry at the end.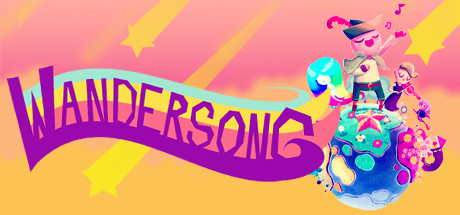 Wandersong : $9.99 / 9.99€ / £7.49 – 50% off
How can you go wrong with a musical platforming adventure game that puts you in the shoes of a bard trying to become a hero? Wandersong is without a doubt the most uplifting game I've played and is definitely worth picking up even at full price. This is also one of the few games that made me cry by the end.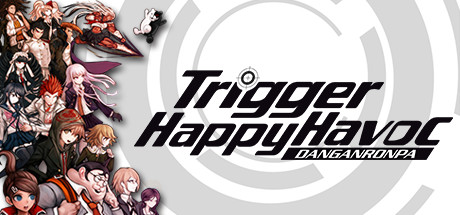 Danganronpa: Trigger Happy Havoc: $9.99 / 9.99€ / £7.49 – 50%
Well, it happened. You're trapped in a school. And worse yet, you're probably going to get murdered. While Danganronpa seems like the average visual novel, it is anything but. If you're interested in visual novels or murder mysteries, I can't recommend this one enough.
Spike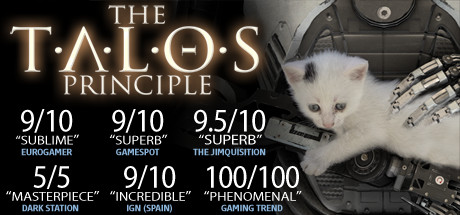 The Talos Principle: $5.99 / 5.99€ / £4.49 – 85% Off
A superbly crafted puzzle game from the Serious Sam folk. Beautiful world design and a learning curve that hits the sweet spot between challenging and engaging. If like me you may of missed this on its initial release, it's now available at a bargain price. Highly recommended.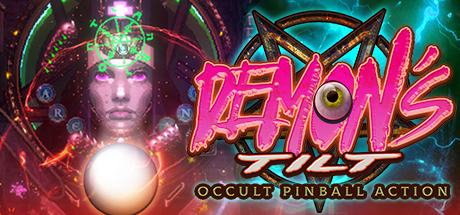 DEMON'S TILT : $11.24 / 9.36€ / £8.54 – 25% Off
Simply the best pinball experience I've had in years. Imperious table design melded with a scorching Megadrive era soundtrack. Deep gameplay which mixes bullet hell and arcade style action to deliver an absorbing and extremely addictive gameplay loop.
Pictopix : $4.68 / 4.68€ / £3.34 – 33% Off
Love logic puzzles? Looking for the best Picross implementation on the PC? Then look no further. With over 300 puzzles built into the main game and a further 1000 user made than can be imported via the stella Steam Workshop support, you never been short of content to play. A minimalist design adds a classy sheen to the whole proceeding, An essential purchase for any gaming connoisseur.
S-1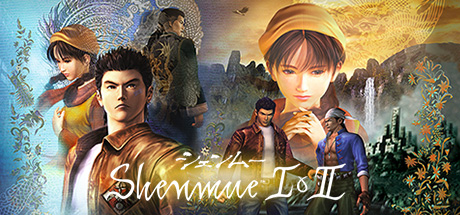 Shenmue I & II: $10.19 / 11,89€ / £8.49 – 66% off
Love it or hate it. Shenmue I & II is a one of a kind experience that combines a more active point and click adventure. Though some people call it a spiritual predecessor of Yakuza, it couldn't be more far from the truth.
It was originally meant to be a Virtua Fighter RPG but got changed somewhere along the way and you will notice the similarities in the battle system.
The adventure of Ryo Hauzki is an interesting one but be aware that it is a slow burner! There are going to be many mundane things to do such as retro games (Hang On, etc.) and a lot of optional mini-games.
Speaking of the Yakuza Series…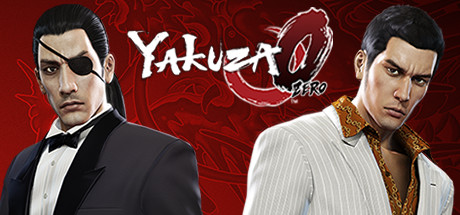 Yakuza 0: $6.79 / 6,79€ / £5.09 – 66% off
Is on sale too! Our Review has much praise for it with an Autosave. Yakuza 0 is a perfect entry point into the Yakuza Series with a TON of content (Ton of side missions, classic games, engrossing mini-games that could very well be their own games).
The main story is a classic Japanese Mafia Drama that will make you shed manly tears. Aside from that, if you prefer something more on the comedic side you're also well served!
The many side stories of Yakuza bring a lot of comedic gold to the table and is much of a 180 in comparison to the incredibly serious main story.
If you ever thought of robbery then this price is nothing short of that.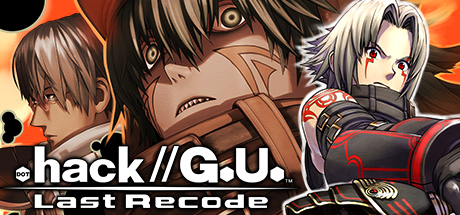 .hack//G.U. Last Recode $12.49 / 12.49€ / £9.99 – 75% off
You might have never heard of this one but it's nothing short of a banger. This is the sequel to the .hack Series on the PS2. While original quadrilogy isn't available, it doesn't really detract much from the game. .hack//G.U. Last Recode is jam packed with 3 games as it was originally split into 3 separate games.
This game is about an MMO that holds the fate of the world in its hands due to the widespread the game being anchored into the OS. When you're not "online" in the MMO, you will be able to check message boards, read news and simulated video streams.
The game itself is a simple Action RPG that emulates an MMO.
If you know of Sword Art Online, then you should know that .hack is pretty much the origin of that kind of genre.
Here's the kicker, not only was it never released outside of Japan and the US but it also comes with a few QoL improvements, Japanese Dubs, and FREE cheats if you only want to experience the story. Yes, the japanese king of DLC and MTX is for once feeling generous enough to not charge for it!
That's not all though because there's an exclusive special 4th episode that continues the main story.
The JRPG recommendation doesn't stop now…
Grandia II HD Remaster: $9.99 / 9.99€ / £7.49 – 50% off
An absolute JRPG all time classic! Generally known to have one of the best battle systems of the ages, and I can only agree. The active Turn-based system will keep you on your toes, while mooks should be easy to dispatch once you have found an optimized strategy… until you run out of resources which luckily doesn't happen often because save points will offer a full recovery. If it's too easy then there's an exclusive Hard Mode for those who seek a little bit more challenge.
Grandia II HD Remaster introduces you to the mercenary Ryuudo who starts his epic journey with a simple mission of protecting a songstress of the Granas church.
Two opposing gods known as Granas and Valmar, only known to exist in the storybooks… but who would guess the true story behind the devastating war between both deities?
With a charming cast in English, and for the first time Japanese, you will find the journey to be an interesting one as you start to see each of them finding their own way along the adventure to save the world.
Honorary Mentions
is the Trails series, though I have only tested The Legend of Heroes: Trails of Cold Steel (PS4) and The Legend of Heroes: Trails of Cold Steel II (PS4), awarding both with an Autosave.
These games are very special as they are one of the few that keep the classic JRPG genre alive. Chock full with story, text, and content you could probably easily find yourself spending a ton of time on them. Both games represent the end of an arc.
It is important to mention that it is a Quadrilogy and so far the third game has only come out on PS4 yet, which is why I put it into Honorary Mentions.
The most important thing is that these games are optimized by none other than the man behind the famous DSFix for Dark Souls. If you're interested, take a look at the guest blog on how the PC Version has become one of the hallmark ports ever made.
HOTSHOT

Fallout: New Vegas Ultimate: at $5.99 / 5.99€ / £ 4.49 – 70% off
That's it. Merry Christmas and Happy New Year.
But seriously, New Vegas is my favorite game of all time, despite all the janky stuff it still has lore to chug for weeks upon weeks and the content is beyond brilliant, including all the DLC's, each with their own special mechanics and world building that makes it varied throughout the dozens of hours it'll take you to beat it.
A weak port that can be fixed by a couple mods shouldn't stop you from playing this masterpiece.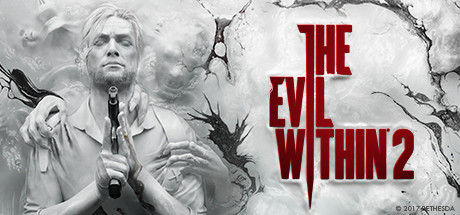 The Evil Within 2: $9.99 / 7,49€ / £6.24 – 75% off
This is also a no brainer. One of my top 3 games of 2017 (if not my overall GOTY) and at this price with the full content (all updates and DLC add ons were free) I can't recommend it enough though you may struggle to get a good framerate. It still shouldn't stop you from having one of the best experiences of the decade, in my opinion.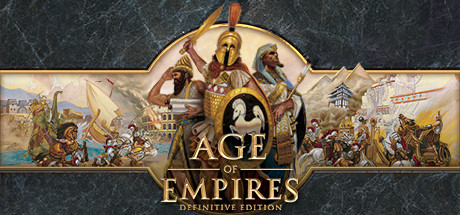 Age of Empires: Definitive Edition: $5 / 5€ / £3.75 – 75% off
This discount so soon is an easy recommendation, it has a few issues when it comes to stability (I'm noticing a trend here…) it's still a great game that's been greatly remade. A game over 2 decades old that still stands the test of time, that's commendable.
I'm obviously missing some, Bioshock Infinite or Life is Strange are examples but I could write dozens of pages when it comes to recommendations so these should keep you entertained for long enough.
KyoAkiara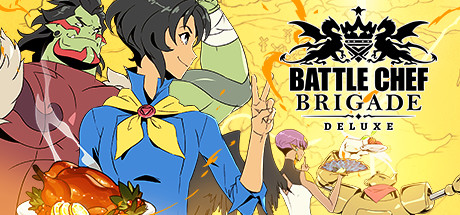 Battle Chef Brigade: $9.99 / 9.99€ / £7.74 – 50% off
Battle Chef Brigade is a game that combines two genres that really shouldn't have worked together but they merged perfectly in this game. It combines a side-scrolling hack and slash RPG with match 3 puzzle based cooking. The game is incredibly fun and features an excellent cast of characters. If you're a fan of cooking games or iron chef, I highly recommend this one.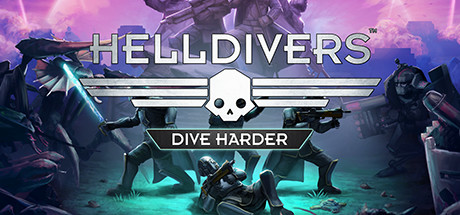 Helldivers Dive Harder Edition: $9.99 / 9.99€ / £7.99 – 50% off
Helldivers originally released as a PS4 exclusive but eventually made it's way to PC. It's one of my favorite co-op games to play with my friends. The game is a twin stick shooter that features a wide array of different difficulty levels, levels to conquer and a global war against the various enemies that you encounter along the way. It's also a major parody of America and colonialism which I found pretty funny. If you're in the market for a co-op game and have yet to give Helldivers a try, I definitely recommend it.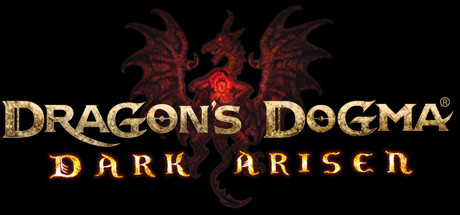 Dragon's Dogma: Dark Arisen $8.99 / 8.99€ / £7.19 – 70% off
Dragon's Dogma is a third person action RPG that I never got to play back in the day. It wasn't until it came to PC that I finally played it and I'm seriously glad I did. The game is incredibly fun to play and it allows you to go up against enemies that are much larger than you. Defeating these large monsters is incredibly satisfying but they won't go down without a fight. The final battle against the dragon was intense as well. It's among my favorite action RPGs now and I highly recommend it if you haven't played it yet.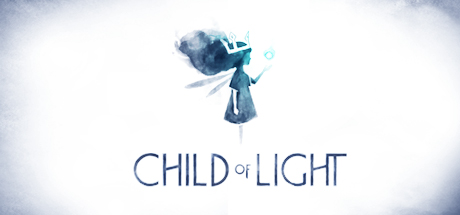 Child of Light: $5.09 / 5.09€ / £4.24 – 66% off
Child of Light is one of my favorite RPGs for many reasons. It's got a great, fairy tale inspired, story, gorgeous artwork, an excellent soundtrack, and an enchanting world to explore. The game follows a young girl named Aurora who must ultimately defeat the Queen of the Night to reclaim her kingdom. It's a great game that's heavily inspired by classic JRPGs and features a combat system similar to the Active Time Battle used in the past.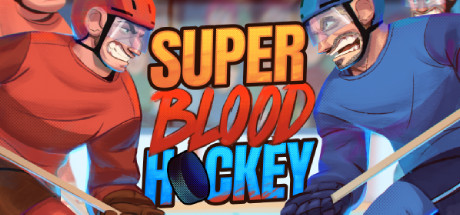 Super Blood Hockey: $3.74 / 3.12€ / £2.84 – 75% off
As the name suggests, this recommendation is for a hockey game, which are pretty rare on PC. Super Blood Hockey is an indie 2D hockey game that's heavily inspired by classic hockey games from the NES and SNES but with a twist. This game features tons of pixelated blood and gore. You can beat the character's up so bad that they'll just lie on the ice in a pool of their own blood. It's also full of humor too and features a humorous tutorial to get you used to the controls. The game is pretty unforgiving too and you'll have a tough time making goals if you aren't skilled enough. It's an incredibly fun game though and if you enjoy hockey games as much as I myself, you'll love Super Blood Hockey.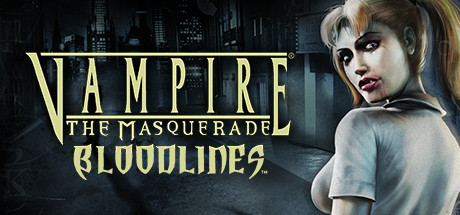 Vampire: The Masquerade Bloodlines $9.99 / 9.99€ / £7.49 – 50% off
Vampire The Masquerade Bloodlines is another game that I hadn't played until a year or two ago but when I finally did, I was immediately hooked on it. I'm a humongous fan of classic vampires and vampire myth/lore and I can safely say that Bloodlines is easily one of the best vampire themed games that I've ever experienced. It's also got some excellent vampire lore/mythology built into it. It may be dated in terms of graphics by today's standards but it's an amazing game that I can't recommend enough, especially if you enjoy anything vampire related.