Eerie Horror Adventure 3rd Eye Afflicts Steam on Sept. 30; Switch, PS4 to Follow.
Upcoming:
Steam
Type: Single-player
Genre: Adventure, Horror
Developer: 3rd eye project
Publisher: Sony, UNTIES
Release date: 20 April, 2019
Sony Music Entertainment (Japan) publishing label UNTIES and developer 3rd Eye Project will bring 3rd Eye, the visually-striking and horrific point-and-click adventure set in the Touhou Project universe, to Steam on Sept. 30. Nintendo Switch and PlayStation 4 will be tormented in Q4 2019.
Koishi Komeiji is a quirky child with no friends but an incredible gift. As her 3rd eye awakens, she can see lingering traces of the past and glimpse inside people's hearts, all brought to life as surreal, hand-drawn visual manifestations.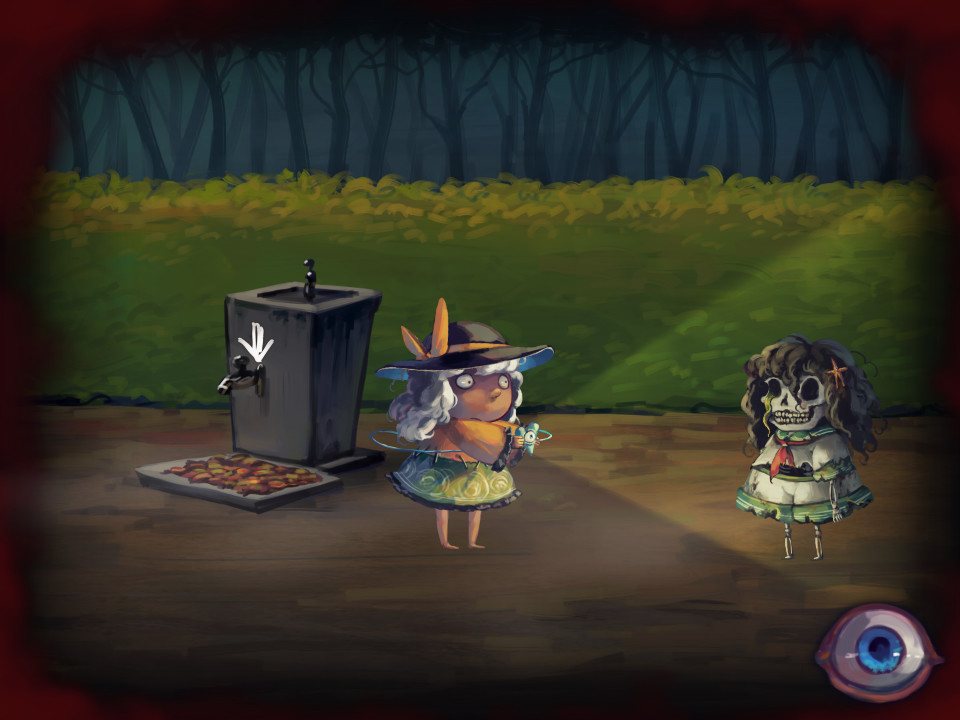 Explore the mysterious world and souls of those around Komeiji using the 3rd eye to discover items and clues. See the motivations of those she encounters along her journey painted in dreamlike strokes, but use these powers sparingly as overuse of the 3rd eye will cause it to become bloodshot, restarting the level. Only special drops will prevent red eye.
A hauntingly beautiful art style sets the tone of this gripping narrative exploring universal themes of loneliness and isolation across six chapters, with more than 10 characters (including special appearances of popular Touhou Project originals), a 20,000-word script and three possible endings. Help Koishi learn to understand the feelings of others and build friendships to ease her solitude.
"3rd Eye takes a visual approach to the loneliness we all feel at some point in our lives and the ways we learn to connect with others," said Akinari Itoh, G&R Representative, UNTIES. "The talented development team at 3rd Eye Project have given life to these common struggles through compelling illustrations, revealed through gameplay and depicting the woes we all face."
3rd Eye will be available on Steam for $14.99 USD/Euro and will support English and Japanese.
For more information, please visit the 3rd Eye official website and follow @UNTIESWORLD on Twitter.
About UNTIES
Based out of Tokyo, Japan, Sony Music's video game publishing label UNTIES is dedicated to expanding the reach of Japan's best indie developers. Their name derives from their goal of untying games from specific platforms and sharing them worldwide. For more information, visit the UNTIES website or follow @UNTIESWORLD on Twitter.
About Touhou Project
Touhou Project, recognized by the Guinness World Records as the "most prolific fan-made shooter series," is a collection of games set in the world of Gensokyo and using a recurring cast of familiar characters. Predominantly consisting of vertical shooters, the Touhou Project includes games developed by the original creator, one-man studio Team Shanghai Alice, as well as fan works made by other developers.