Comic strip styled adventure/RPG coming this August.
3rd May 2018 – X.D. Network Inc., a leading China publisher, which has previously released a number of classic titles including Icey (which has sold over 2 million copies), is pleased to announce the release of their lastest indie title; Juicy Realm, on Steam today; https://store.steampowered.com/app/732370/Juicy_Realm/, with a price of $9.99, £7.19, and €9.99. Juicy Realm will also be coming to Playstation4/PSN and Nintendo Switch in August 2018. Created by SpaceCan, an indie Chinese developer, that has won awards for their comic strip graphics, has crafted Juicy Realm over two years, to present a game full of fun, addictiveness and delight!
We hope you like fruit, because it looks like things are about to get juicy and you are heading for a smashing time! Juicy Realm has already been receiving rave feedback from its recent debut at GDC so now is your chance to experience the unique 'roguelike' atmosphere in this indie extravaganza.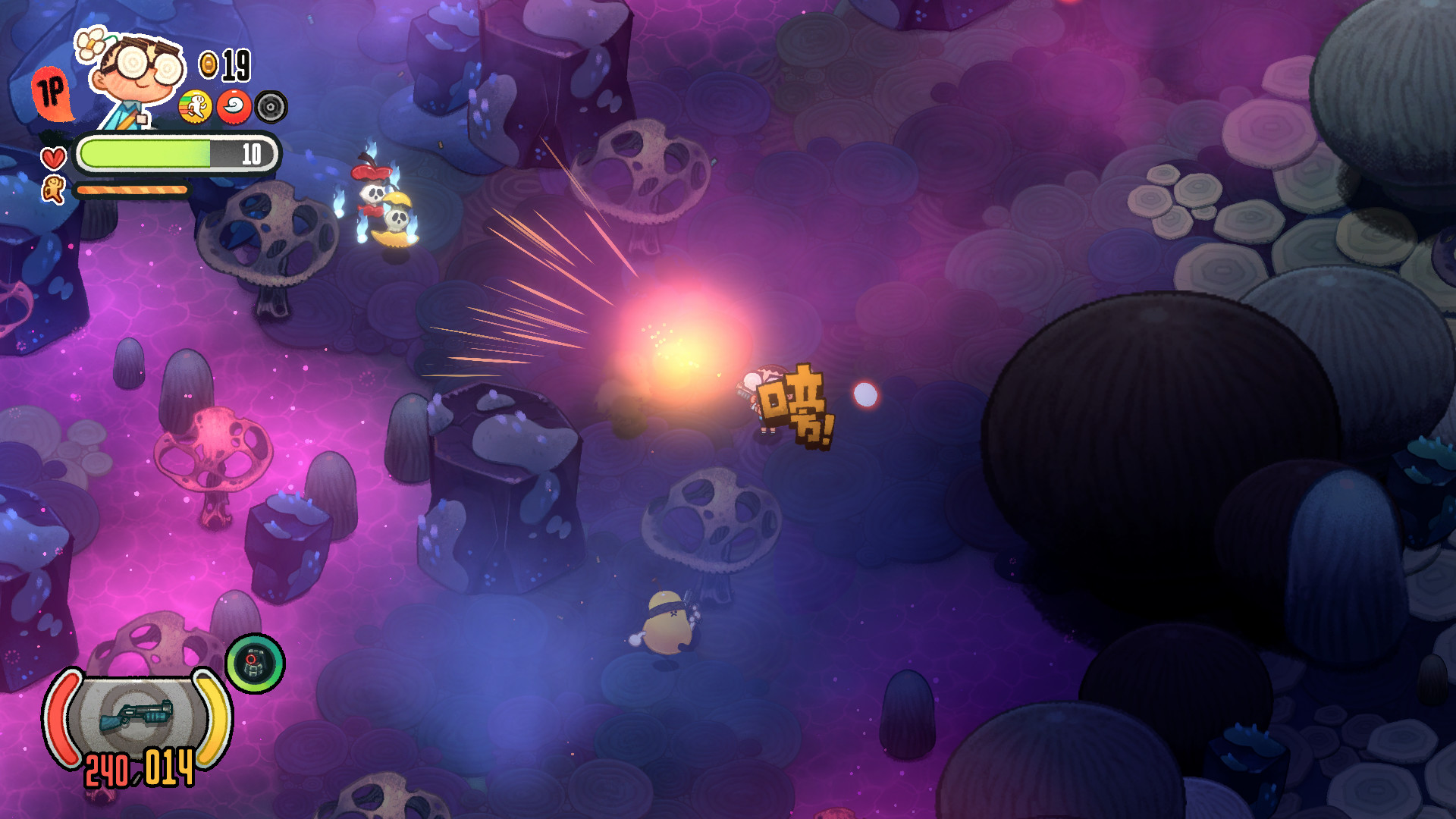 Juicy Fruity!
In the world of Juicy Realm, the line between animals and plants is blurred to the extreme. Plants have gained sentience—and limbs—and are now fighting humanity to top the food chain. It's up to you to lead a team into the mysterious plant kingdom, defeating the foul fruit once and for all! The impressively delicate animation style, gorgeously rendered and distinctive graphics, add to the excitement and vitality of the Juicy Realm.
A View To Thrill!
The top-down presentation unveils many unique elements for players to unearth, including randomly-generated maps in locations like the forest, desert, and the deep sea; with different weapons to master, like the wrench or the shotgun; an endless supply of treasure to collect and monsters to defeat, a big boss that can appear at random, and a host of Easter eggs to discover. In this top-down dual-stick shooter, the player must cut down cute pears or obliterate big-eyed watermelon. These frightening fruits are actually vicious and doing everything they can to take you down. Players must move quickly and agilely in order to successfully defeat their foes. Juicy Realm can be played in a solo campaign, or players can team up with friends in a cooperative local multiplayer mode.
In Game Delights
Tons of Weapons, Collectables and Actions
Solo or Dual Play
Wacky Landscapes and Cast
Family Friendly/Hardcore Gamer Addictive
Plus lots more!
Juicy Realm's world is so full of surprises and challenges, that the best bit is being 'in' the experience and overcoming and winning through…
Are you a Smasher or Masher! – Smashed or Mashed?
For more information about Juicy Realm, please visit its Facebook and Twitter or keep an eye on its official Steam page.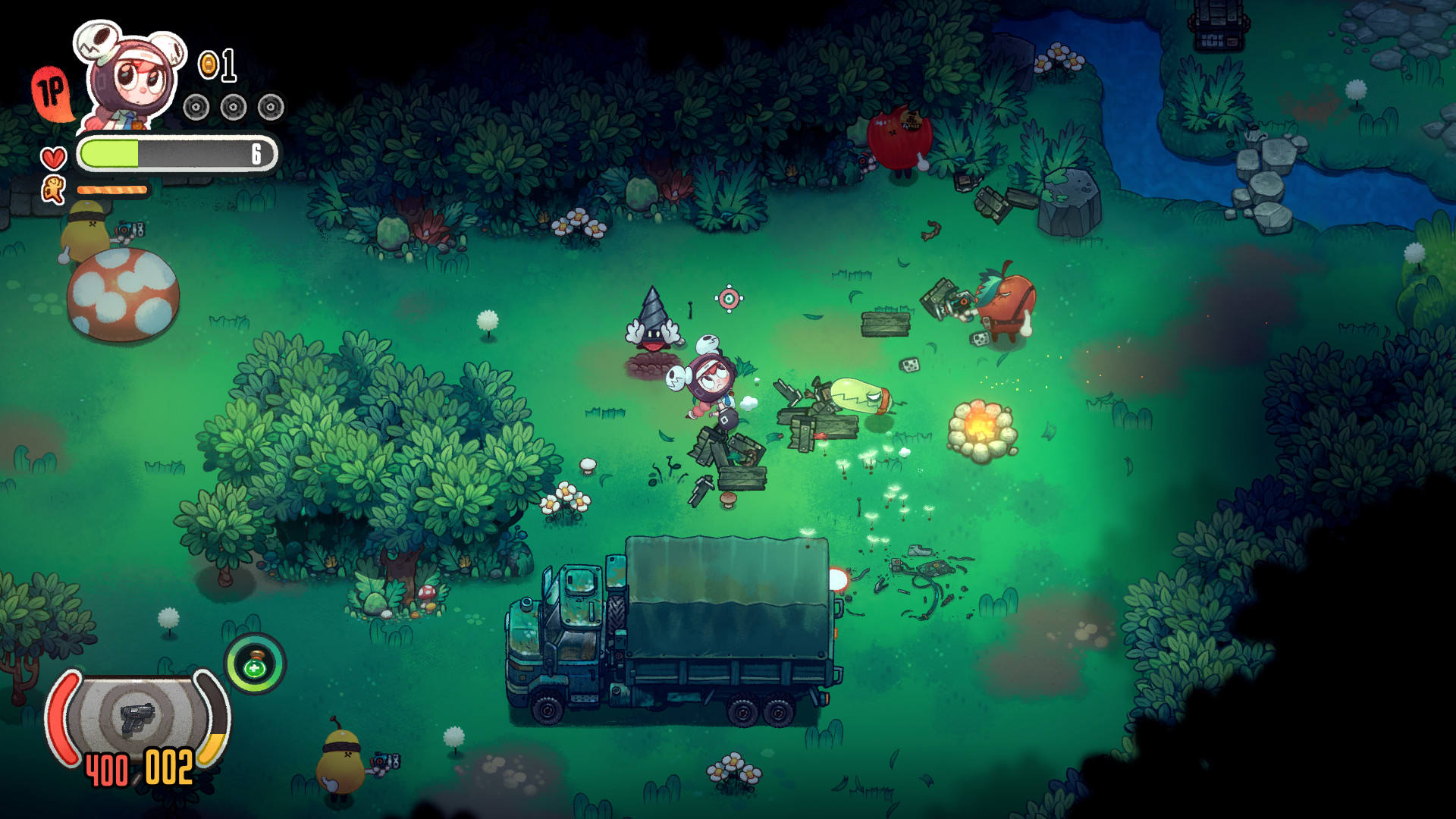 About SpaceCan
SpaceCan is an indie game developer team composed of two friends: Tyreal, an app developer/programmer, and Bibo X, a comic strip artist who once won the OACC (Golden Dragon Award Original Animation & Comic Competition) in China. Due to their passion for video games, they decided to embark on the path of game developers, after which they worked on Juicy Realm for two years in order to create the perfect gameplay experience. For more information, follow them on Twitter!