New Armello DLC Adds Four Master Thief Character Skins From the Armello Universe for Even More Devious Skullduggery.
[ Please check out our original Antihero reviews : Early Access Preview by Abhigyan and full release review by JimDeadlock ]
BALTIMORE,MD – November 2nd, 2017 – Independent video game publisher Versus Evil, in partnership with independent developer Tim Conkling, have announced that turn-based strategy digital board game, Antihero, has added multi-language support and new content in the form of the Armello DLC Pack. The Armello Homage Character Pack contains four Armello Master Thief character skins based on well-known characters from the Armello universe: Thane, Twiss, Mercurio and The King.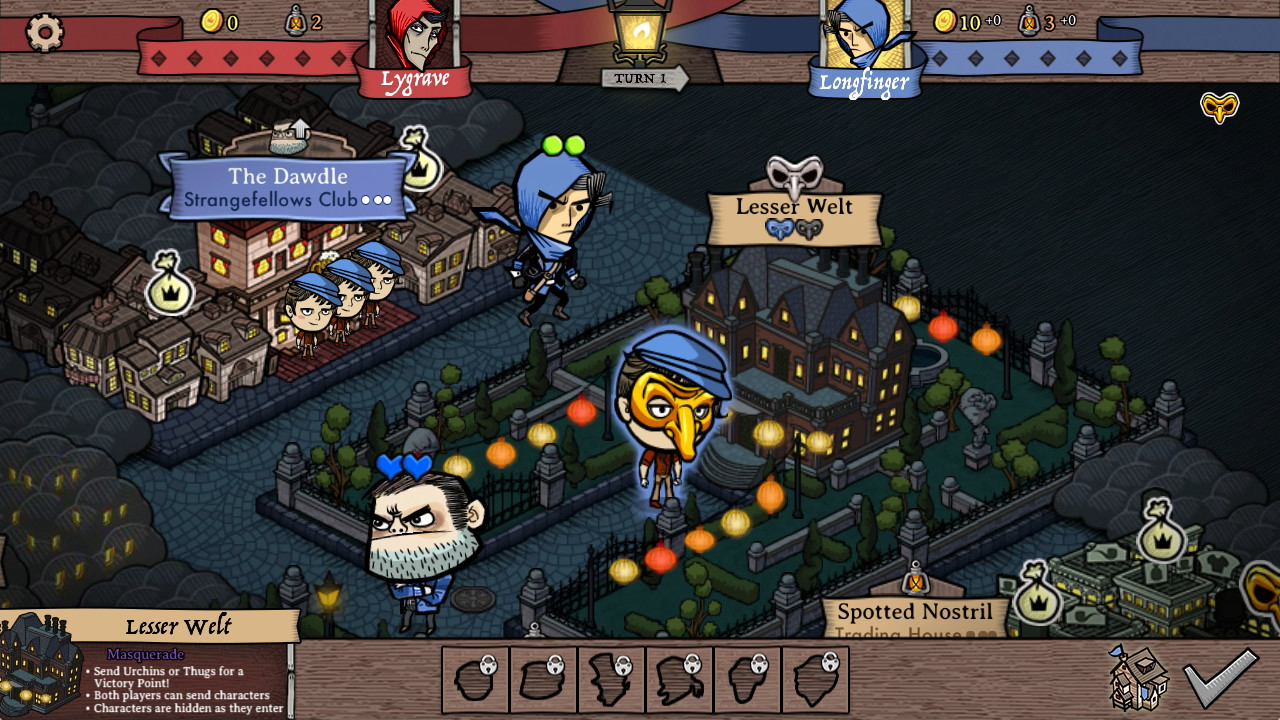 In addition to the new skins and multi-language support a new free multiplayer map 'The Agency' gives players a new location to commit their dastardly deeds, and all with a bribery related twist.
"The Armello DLC adds some fantastic new character content and the multi-language support means that the game is now far more accessible to even more players." commented Versus Evil General Manager, Steve Escalante. Here's some other new items:
"The Agency", a new multiplayer map with a Bribery-related twist
Art Critic is getting a buff
Estates are getting a buff
Some secret stuff I'm not allowed to talk about just yet
Set against the backdrop of a gas-lit Victorian underworld, players take on the role of a Master Thief and have to employ a number of underhanded and ruthless tactics to dominate each territory before their opponent does.
In Antihero players can test their thievery skills in the story-driven campaign mode or challenge friends in the highly competitive timed 'Live Match' and regular 'Casual Match' multiplayer modes to see who's the top thief! Operating in a gas-lit Victorian city overrun by corruption and greed your task is to manage your thieves' guild, recruit street urchins, hire gangs, steal everything and bribe, blackmail and assassinate your way to victory! Resource management is key to growing your guild and utilizing your nefarious assets. Spend your ill-gotten riches to hire new recruits, upgrade your thieving skills and acquire deadly weapons. Gold is a thief's best friend!
The Armello DLC Pack is available from today and is priced $2.99. A 20% discount for Antihero will also be available to players who own the original Armello game on Steam and will run for two weeks from Nov 3rd.