Early Access Arena Brawler gets major update to include new map: Overgrown Passage, new character: Ornithur, the royal helper and many other improvements.
About This Game
Enter the world of Blast Out.
Blast Out is an arcade-style arena game that captures the raw joy and hilarity created when fast-paced reflexes meet over-the-top core gameplay mechanics. Master a wide range of abilities, learn to maneuver through an ever-changing environment and laugh as your opponents fall victim to your mind games.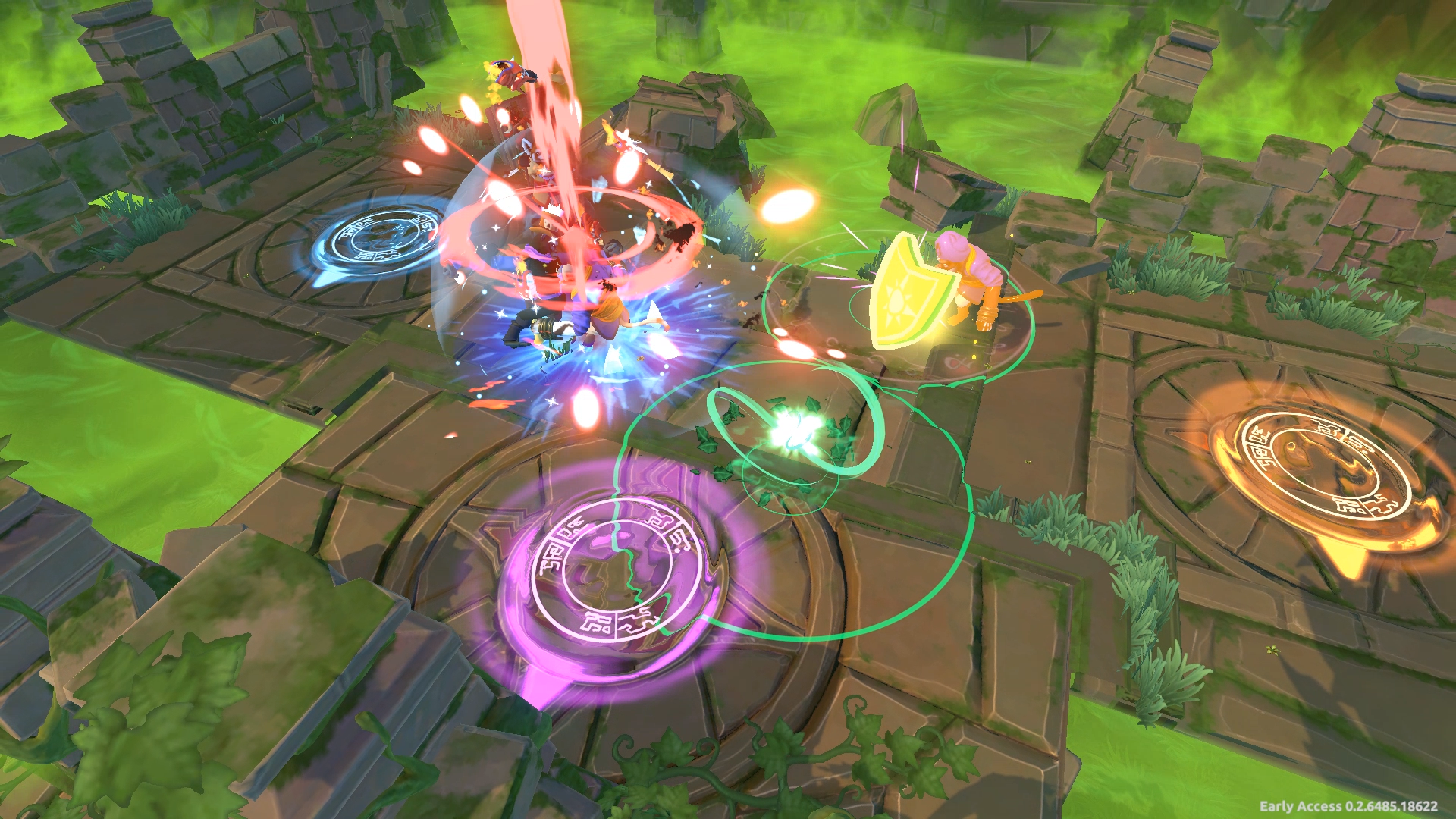 Crazy Combos
Before you show off your amazing skills in the arena, you need to learn how to utilize Blast Out's unique ability system. Players can modify any character's set of abilities to play exactly how they want. The abilities in Blast Out are all about combos, so mastering the synergy between different abilities and their situational usefulness is the key to being unstoppable.
Deadly Arenas
The arenas in Blast Out can be just as deadly as your opponents. The environment is filled with traps and hazards that will catch you by surprise if you lose focus for even a moment. Always be aware of your surroundings and use the arena to your advantage when engaging the enemy.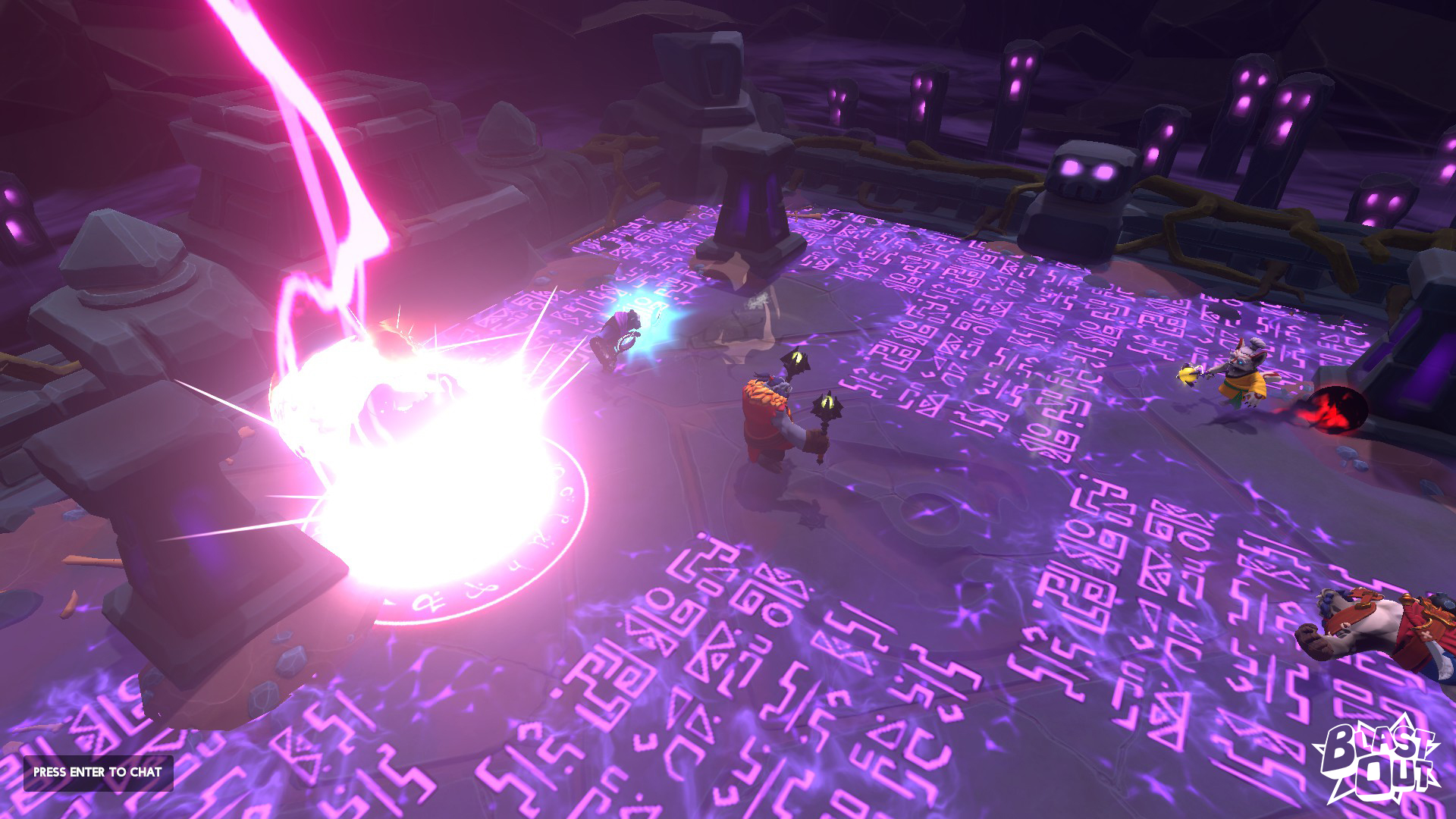 Knock-Knock…
The core ingredient that makes the combat in Blast Out a blast, is the Knockback mechanic. Most abilities in Blast Out will send your opponents flying, preferably into that sea of lava that just appeared. The Knockback serves as a tool to quickly eliminate your foes and is vital to both utilize and avoid.
Other Features Include
Multiple characters, with unique traits giving full control over your playstyle.
Deep character customization, with over 200+ combinations.
Awesome Loot, earn your gear and weapons through playing.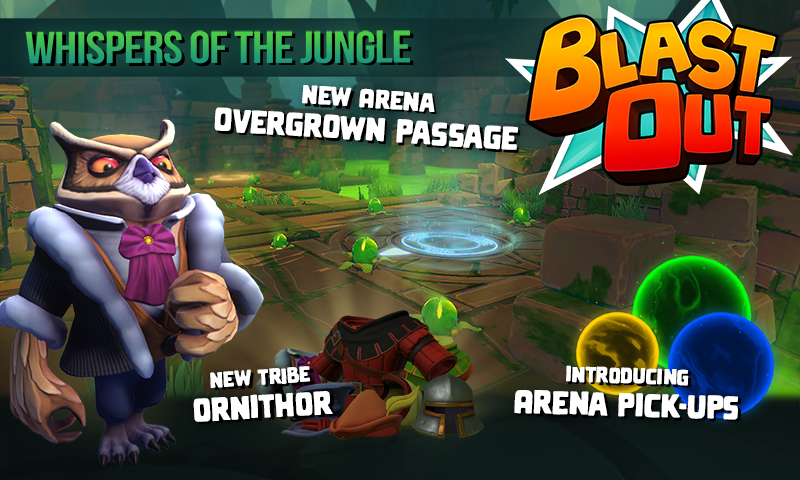 New Patch: Whispers of the Jungle
Whispers of the Jungle is the newest addition and 4th map to the game. This map features portals that allow the player to quickly travel from one side to the other side of the map. On top of this the map is crumbling to pieces giving way to the poison vines that are consuming the jungle. After a while the poison vines will invade and spread poison on half the arena, switching sides as time goes by. Players can utilise their knockback skills in combat to drive their opponents into the portals to expose them to the deadly vines!
Features:
New map: Overgrown Passage
Welcome to the Jungle, this arena is all about moving and you have help to do so. Survive the deadly gas and dangerous vines on this Jungle themed map!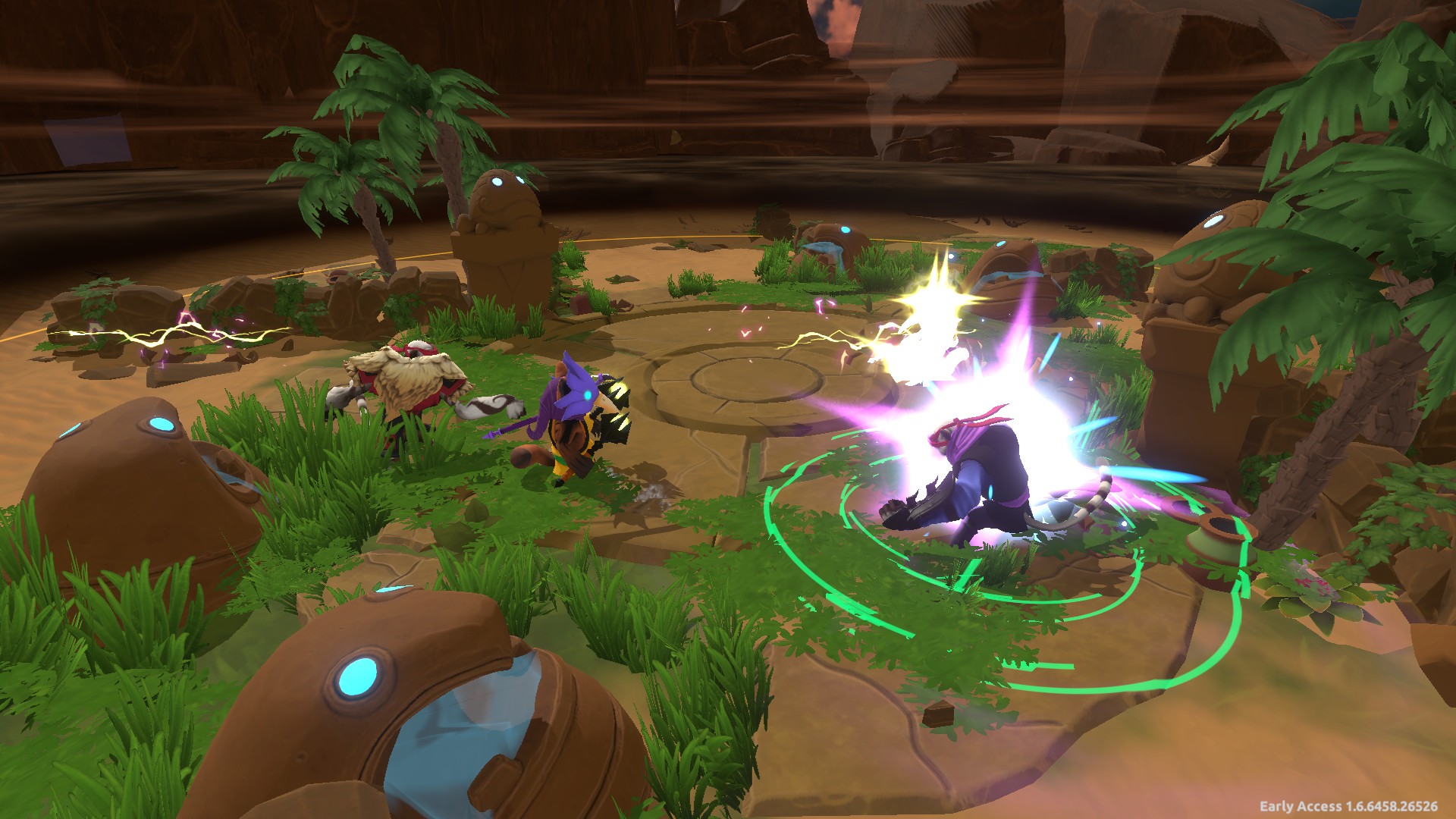 Featuring:
Portals, there are linked portals that you can use to quickly travel around.
Deadly gas, the arena is surrounded by poison gas.
Invading vines, this ruin is being consumed by gas spewing vines.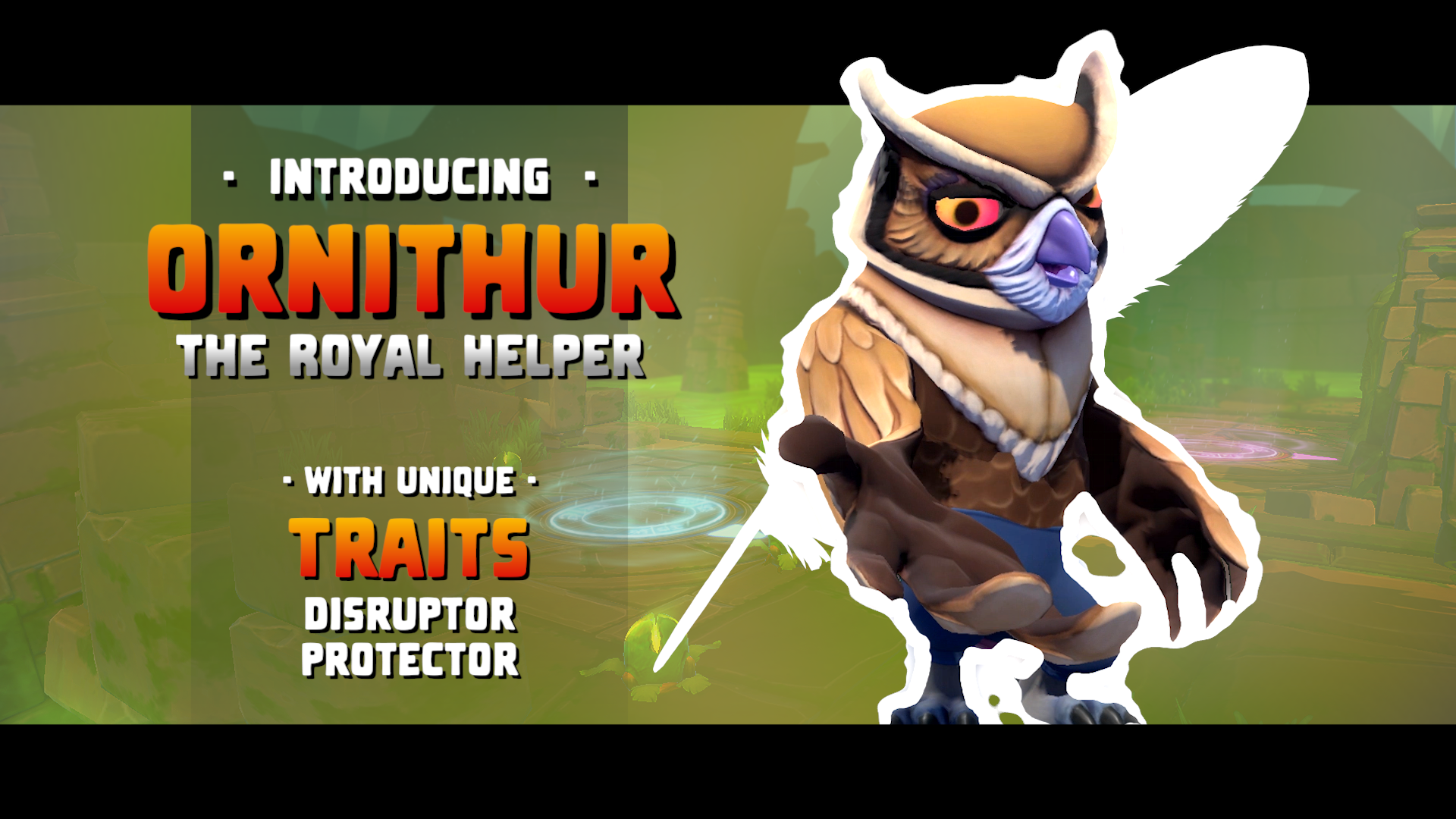 New character: Ornithur, the royal helper
Blast Outs new owl character is designed to offer a supportive gameplay style to players. The focus of the owls traits and gear is to provide support in form of shield heals and crowd control. Protect your teammates to achieve victory! The character launches with 13 gear pieces and 2 traits:
Disruptor: When Ornithurs shield breaks an icy blast that immobilizes nearby enemies.
Protector: When Ornithurs has shield he gains a aura that restores nearby allies shield.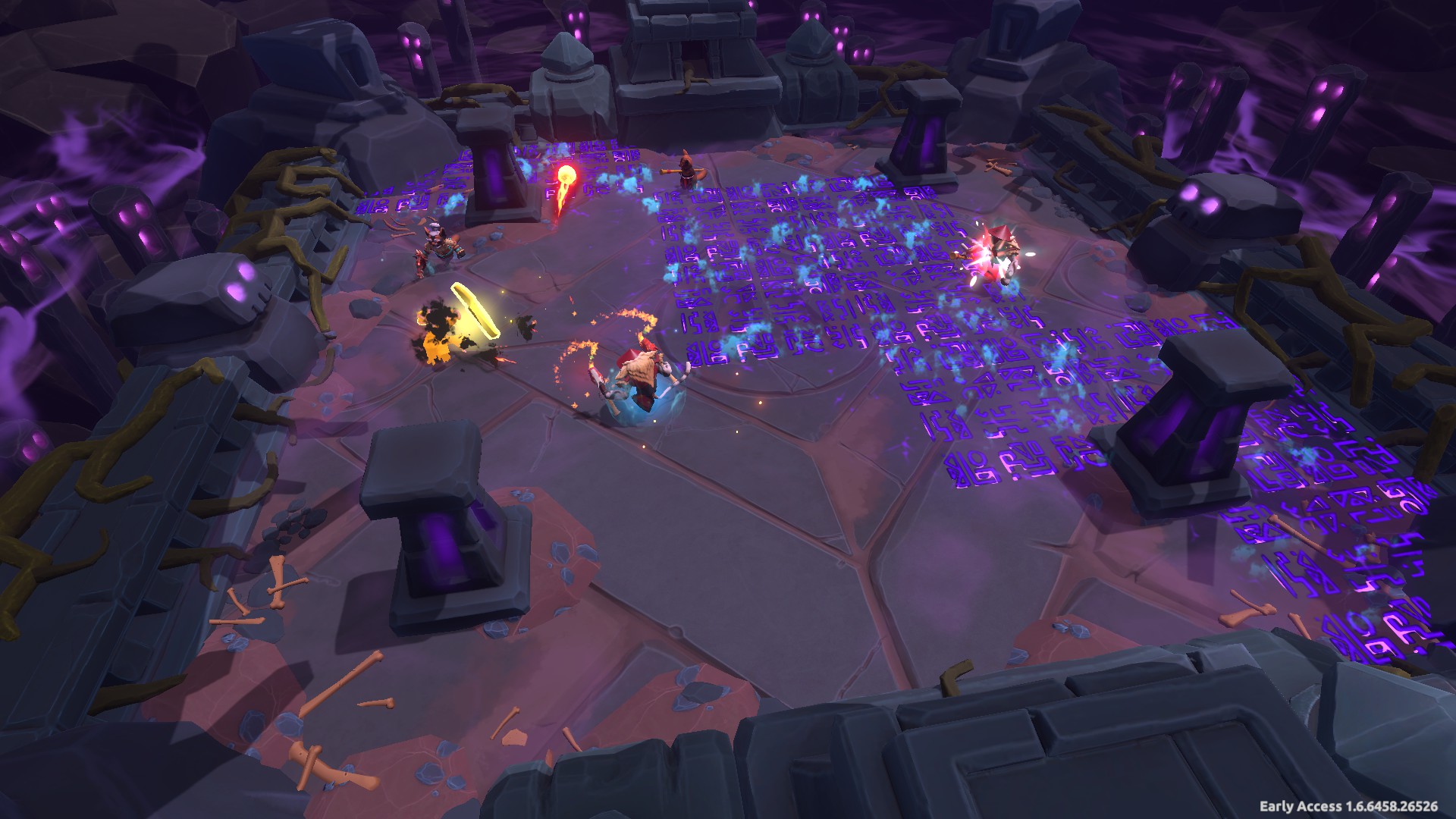 Pick-ups
We have added pick ups to all arenas to give players more strategic choice during a match.
Health, a pick up that restores a small amount of health.
Shield, this pick up restores a moderate amount of shield.
Movement speed, increases the movement speed for a short duration.
Added a third stage on Haunted Temple and Searing Shrine to shorten lengthy games.
Many balance changes and bug fixes.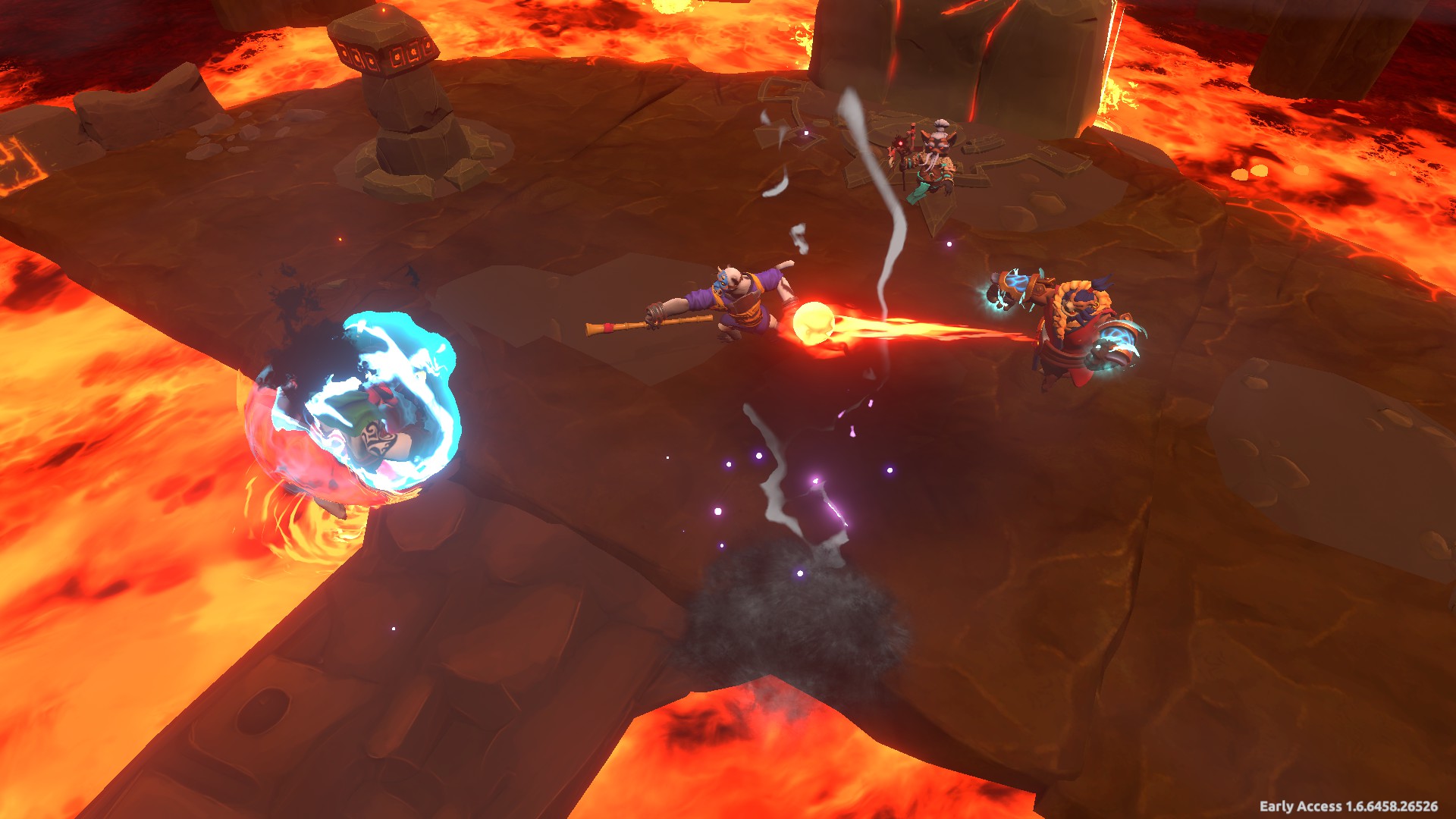 Woohoo!
Thanks for reading this far. Guess what? I have a free Blast Out key for you! To claim it, please subscribe to our YouTube channel then contact JimDeadlock#0106 on Discord and say the pass phrase "by the power of Ornithur!" While you're there, you can join our very active general chat channel and shoot the breeze with us about games or anything.