Adjacency is an easy-to-understand casual game with difficult, yet enjoyable gameplay with plenty of levels and interesting gameplay.
Steam:
Released
Type: Single-player
Genre: Casual, Puzzle, Indie
Developer:
sleepy macaw
Publisher:
sleepy macaw
Release date: 9 Jun, 2017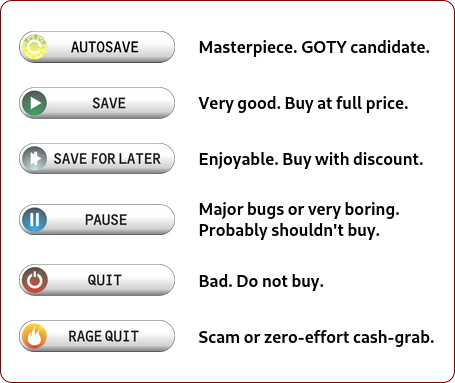 Short description
The goal of the game is to paint all geometric shapes as demanded by their border color. You start with a few shapes already colored which you can click on to paint the adjacent shapes with the same color. You need to make sure not to erase some color completely, which is why this game can be so difficult.
Main pros and cons
There are 60 levels in total and they are divided into 10 level packs. Each pack introduces something new, which makes the gameplay more interesting or even a bit trickier. You are confronted with shapes that vanish once you click them, shapes that can store one color, shapes that can unlock some of their neighbors provided that it is painted with a certain color, and so on.  These new characteristics make the later levels feel fresh even if the basic mechanic stays the same.
Not all ten packs are unlocked from the beginning: to gain access to them, you have to complete a certain number of previous levels. Doing so shouldn't pose a challenge to most players as the requirements to unlock all the levels are pretty low.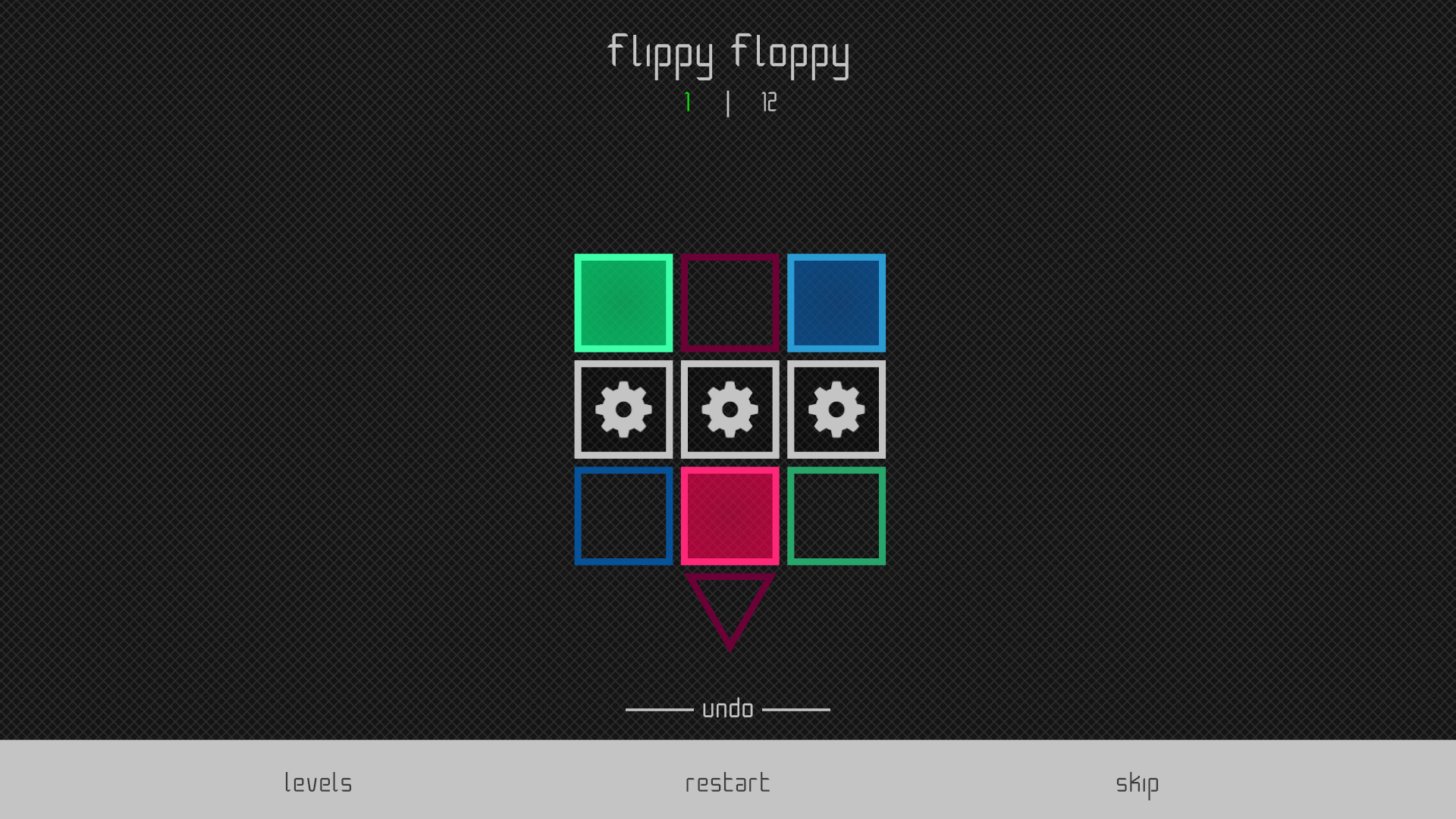 You are free to click any number of times you want as you can only lose if some color is completely gone from the level. However, if you want to "master" the level, you must not exceed a predetermined number of moves. This usually means that you can't make any unnecessary moves. Since it's quite unlikely that you'll manage to achieve this in your first try (with the exception of the first few levels), there is some replayability value here. In some levels, it's possible to find an even shorter solution.
I mentioned Adjacency's difficulty a number of times already, which is why I would like to dedicate this paragraph to the difficulty curve. Although there is no tutorial, the initial levels do a very good job at teaching you how to play. Afterwards, the game feels quite difficult all the time, but it reaches your limit very slowly. I wasn't able to complete the last few levels, but I always felt like I was very close.
There are no hints or bonuses in this game and I can't decide if this is bad or not. Although it's sometimes really frustrating when I can't complete a level, this feeling actually motivates me to actually do it myself, not just click the hint button and be done with it. You have to use all the stubbornness and brain power you have to complete some seemingly-impossible level and that might just be a good thing. Players nowadays are spoiled anyway, especially when it comes to puzzles games (but 10 hints for just $4.99!).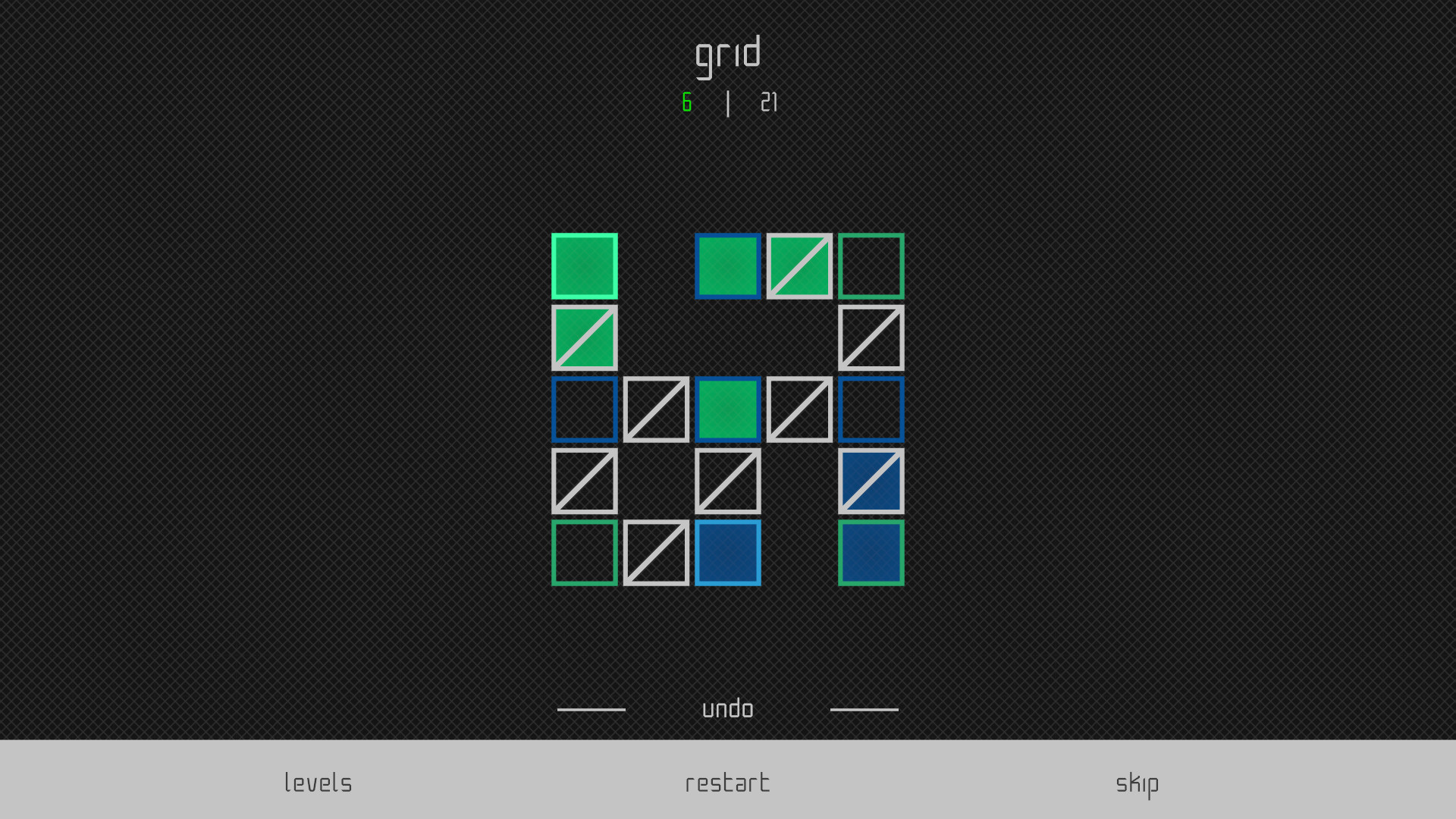 Now that I've finished talking about the gameplay, let's focus on the appearance of the game. The background is, fortunately, dark, which is perfect for night owl gamers like me. The shape border colors are bright, creating a visually appealing contrast with the background. The animations are smooth and fascinating, which is a plus. The sounds are, like the rest of the game, quite minimalistic. Apart from the ongoing atmospheric background noises, your clicks on the shapes result in most of what you'll hear throughout the game.
That's really all there is to talk about. I can't say I've spotted any negative things at all. Nothing bothered me except my own incapability to solve some levels, although I've mostly experienced frustration during the entire time playing the game. Ultimately, I recommend the game based on the nature of the gameplay itself rather than a player experience. The price isn't steep so if you like puzzle games, go for it. You won't regret the purchase.
With love,
BirdCute