Franchise Hockey Manager 3 is developed and published by Out of the Park Developments. They seem to specialize on making sports management simulators such as the much better, Out of the Park Baseball 17. And I would have to be Out of My Mind to spend nearly 40 dollars on the "masterpiece" I'm about to present to you.
Author: UN0W3N
Steam: Released
Developer: Out of the Park Developments
Publisher: Out of the Park Developments
Genre: Hockey Manager Simulation
Release date: 31 October, 2016
Type: Single-player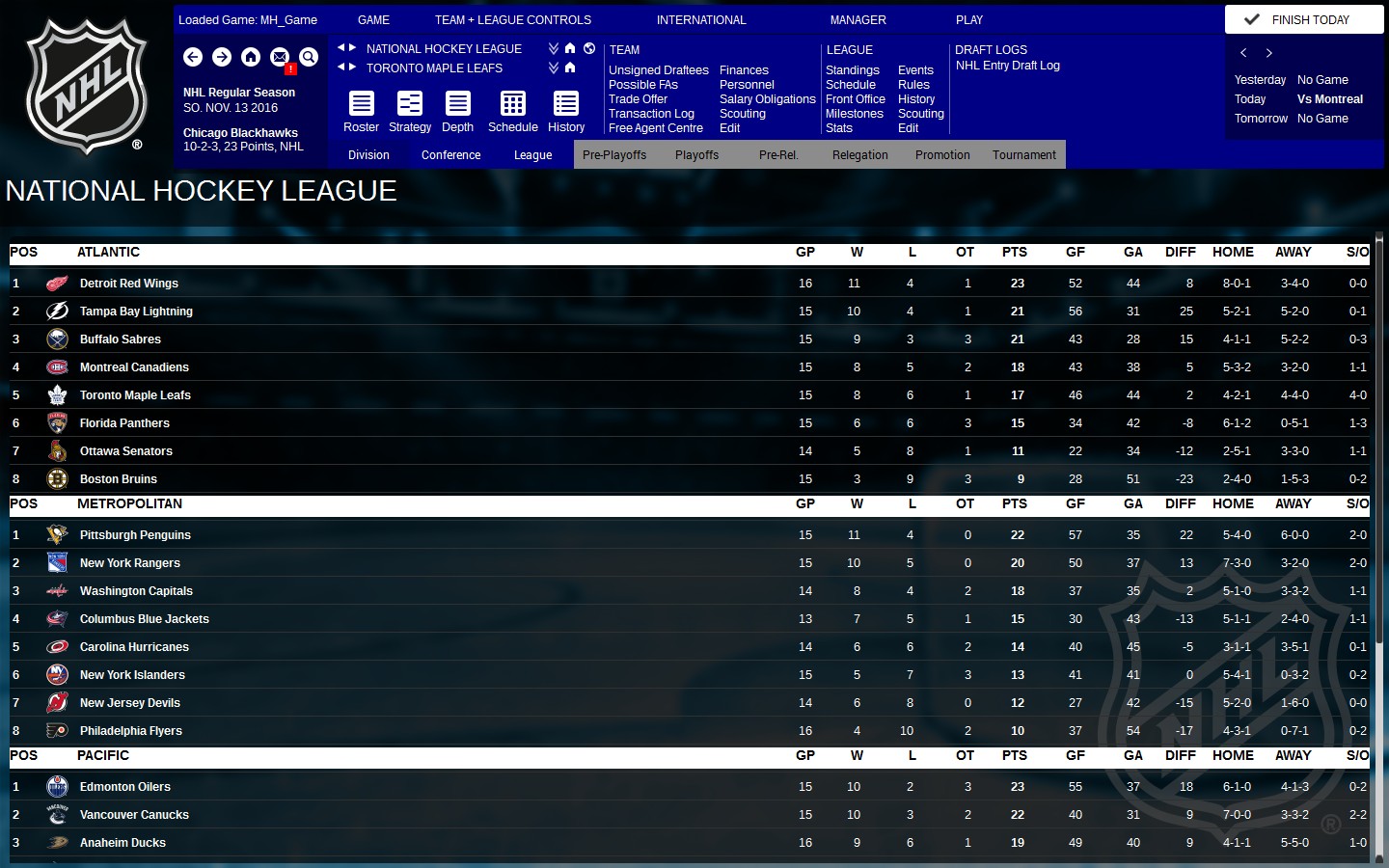 Gameplay
I haven't had this much fun since redecorating my house. In fact, watching paint dry would probably make for a better review subject. Before you dismiss my unabashed opinion of this title as simply another review writing geek hating on sports games, I'll have you know that my love affair with the ice rink goes back quite a few years. Now, that does not mean I was ever a professional skater or hockey player, but I wasn't clueless about it either. To my major disappointment, Franchise Hockey Manager 3 is far worse than any cheap football manager I've ever played. Those had far better simulations of the games themselves. More on that, in a bit. You might think I'm comparing apples to oranges, but sports management video games are fairly similar in the User Interface department at least, if not game mechanics. Speaking of the UI, it's as dreary as it can ever get.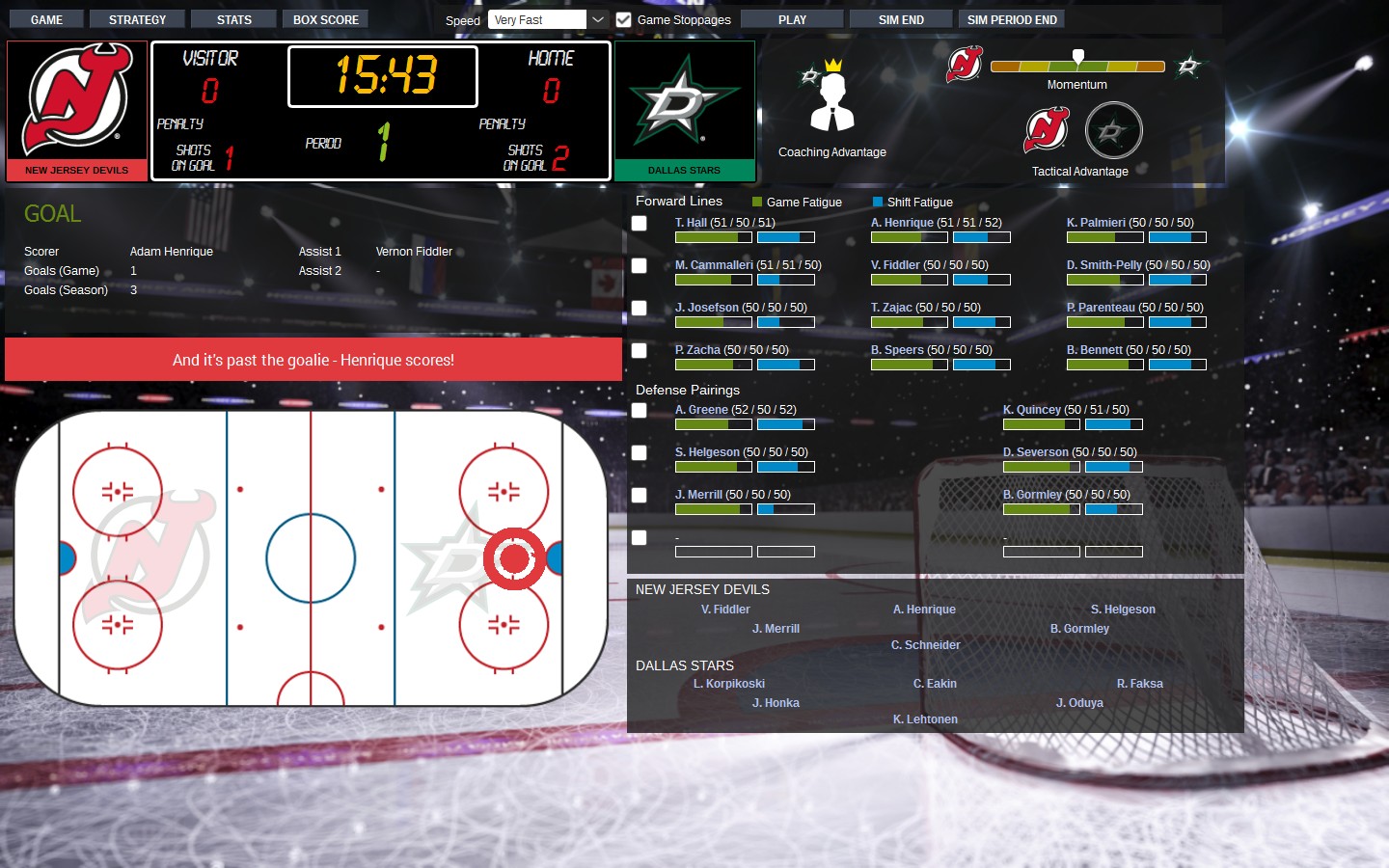 Micromanagement is a necessity even if you delegate an AI coach to deal with the players and their much needed training and tactics during the matches. In the end, it's gonna come back biting you somewhere once you see just how bad your team fares and you will have to become the coach as well if you wish to stand any chance of finishing the championship in a dignified position. Even if you have so many leagues to choose from North America, Europe and even a few Asian nations, it all plays the same and you don't even have a randomized minimal visual style to differentiate one team from another (apart from a small logo). Don't even get me started on the players. You don't get any pictures at all. In FHM 3, only John Does seem to play no matter if you're in a small town in Canada or in Japan The simulation of the hockey games made me think I'm play testing a game from the early '90s. You have the crude drawing of the Ice hockey rink over which a puck moves back and forth with some text below it with the commentator's insights. It gets old really fast.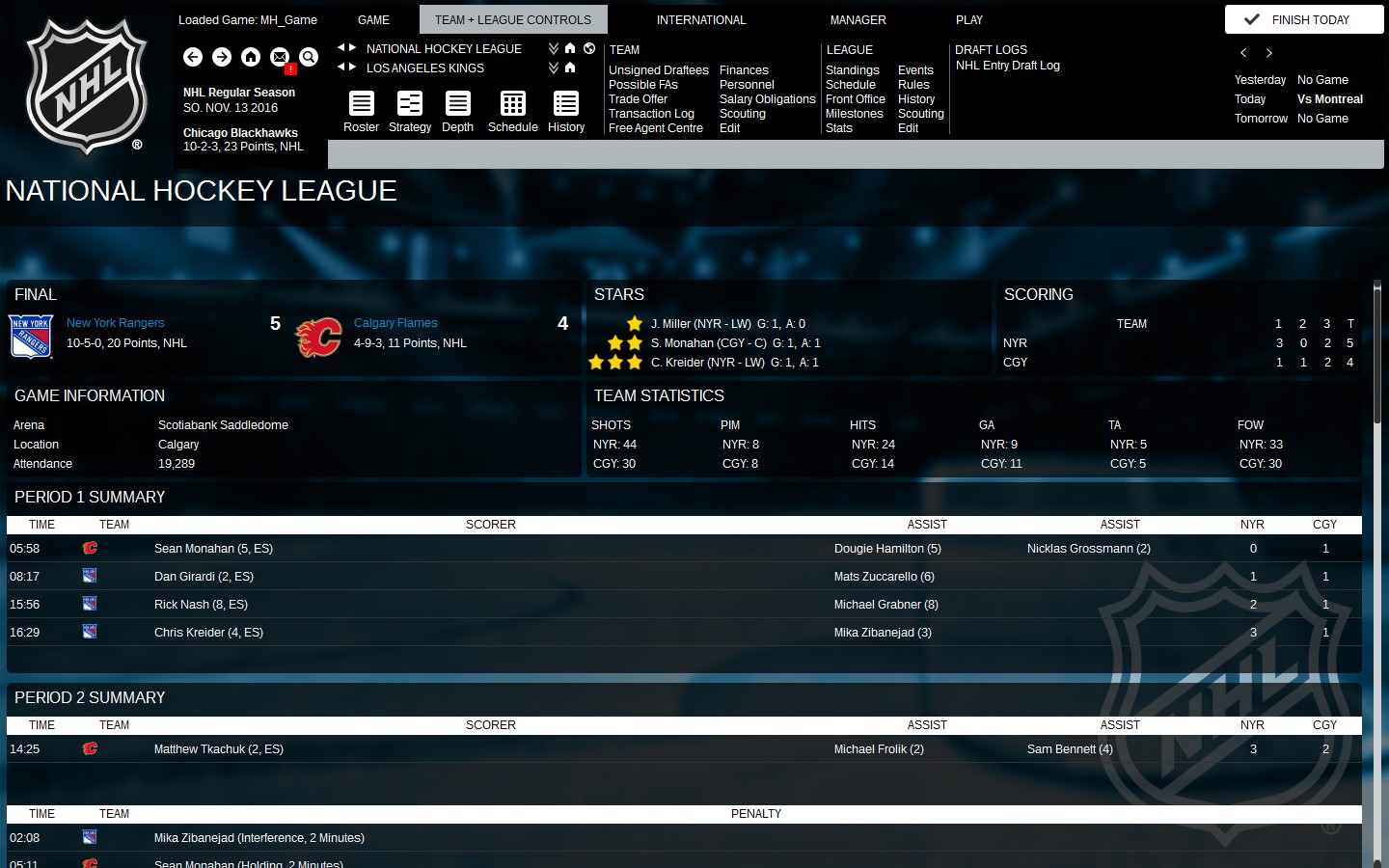 The title's spartan approach in regards to it's aestethics is sadly worsened by the lack of any sounds at all. I really wouldn't have believed it if I didn't actually try to play and "enjoy" this game. Even shovelware on Steam, costing 10 cents has more sounds than FHM 3. It's beyond me, the dev team's decision to eschew even a barebones repetitive tune or a crowd cheering. Anything is better than silence. Did I mention this game loads very slowly? It's sluggishness is inexplicable considering most modern CPUs. You're telling me I can host lightning fast 3D battles with thousands of soldiers in a Total War game, but a 2D hockey manager requires 10 minutes just to load all it's database if you start a new game? Don't even get me started on the game's settings and resolution issues. FHM 3's idea of fullscreen still implies that I hide the taskbar. Steam Overlay doesn't even wish to start along with the game, not that I was just dying to showcase any screenshots with it.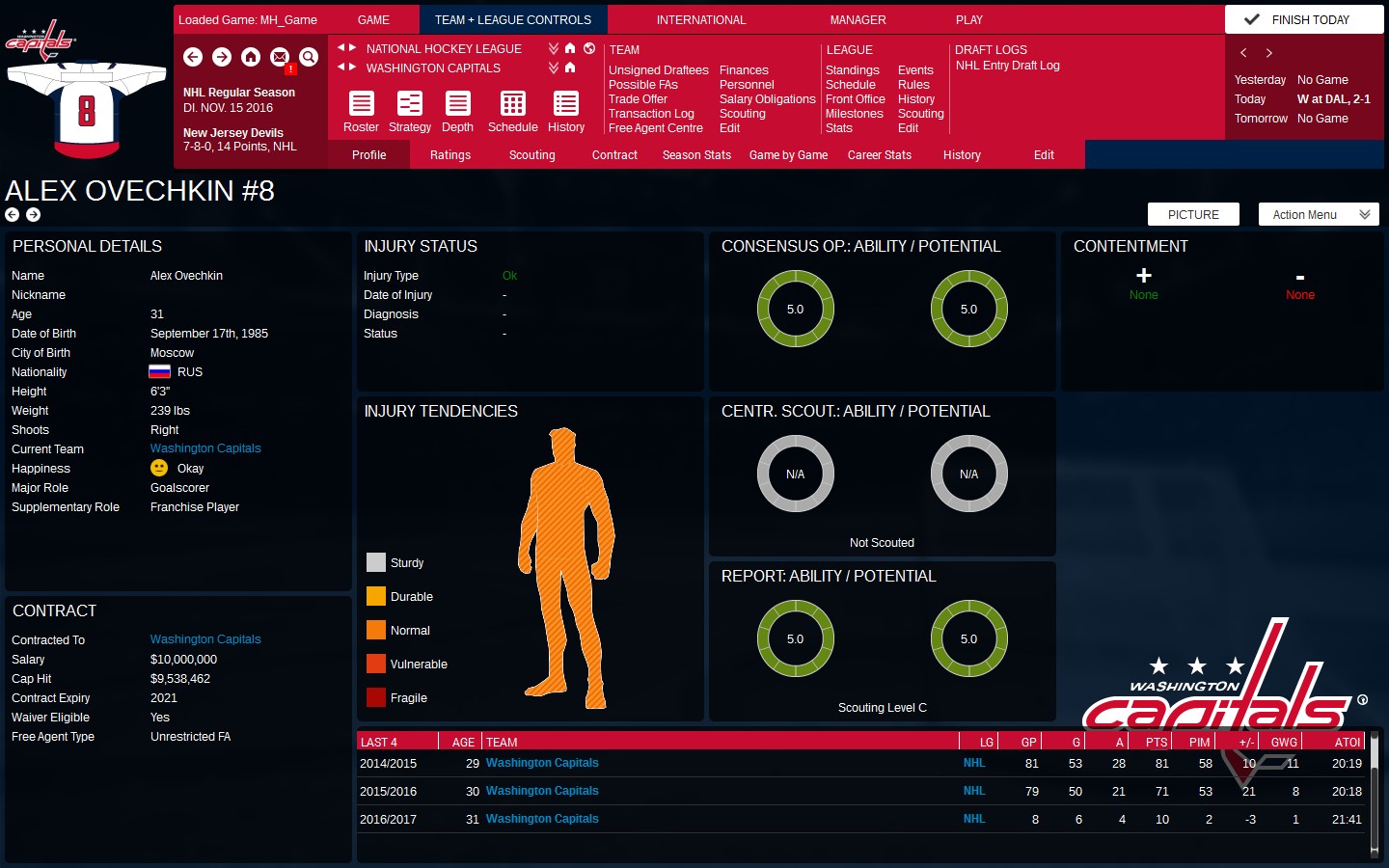 Pros
+ Simulates the stress of being a sports manager/coach, I guess?
+ Steam Achievements.
Cons
– UI and basic Steam overlay issues
– Immensely overpriced
– Lacks almost any form of imagery
– No sounds
– No Steam Trading Cards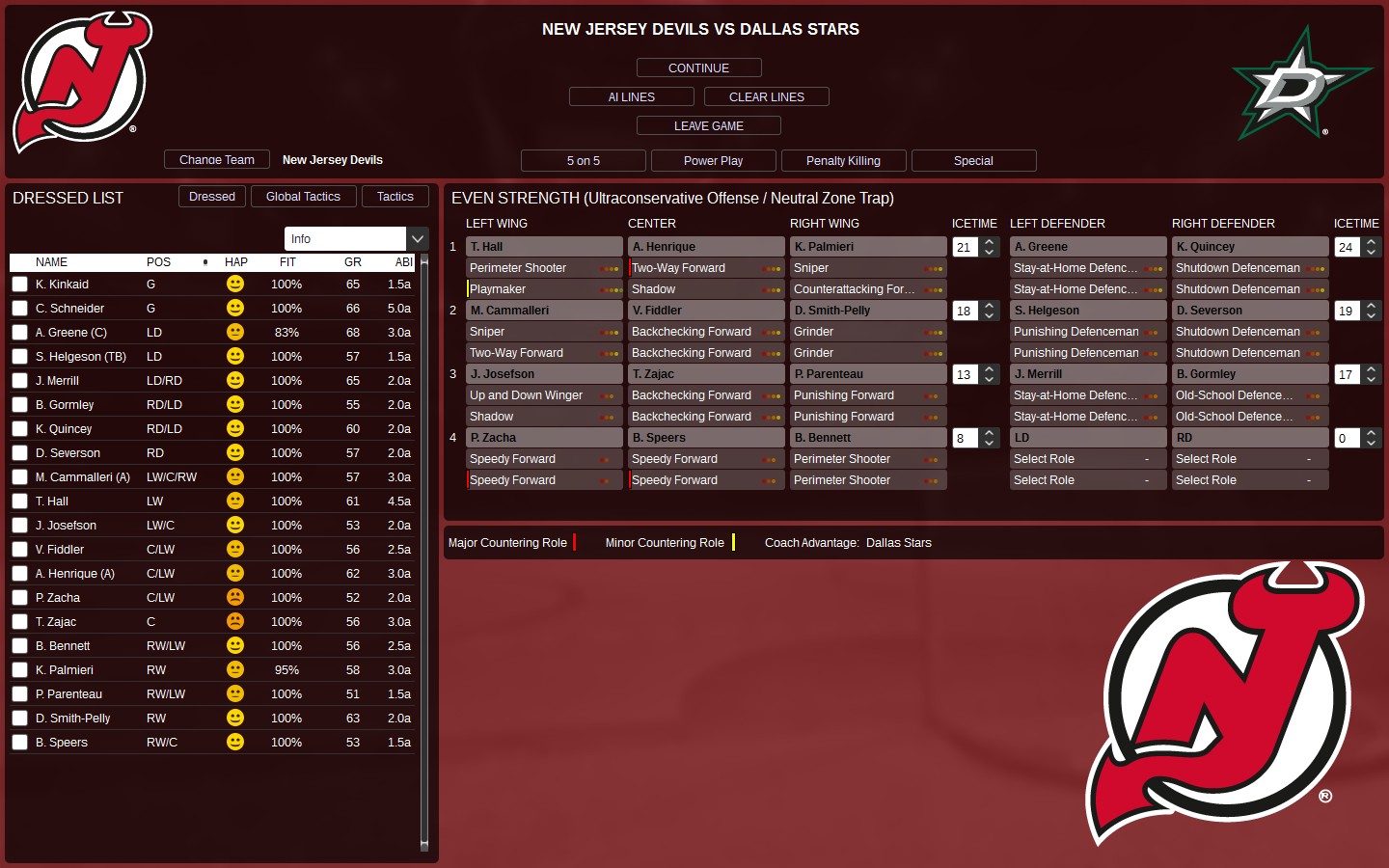 Result / Final thoughts
I don't think I'll need to play this genre for quite some time from now. I've had my fill and no matter how much of a big fan I might be of simulations in general terms, sometimes arcades have their merits. Not having even a small measure of visual aid, harms such management games a lot. I knew they are a niche genre and I respect their well-accustomed playerbase, but there are enough alternatives to Franchise Hockey Manager 3. Even it's predecessor, which is at the time of this writing 17 dollars cheaper, seems like a smarter choice. Asking $36.99 is just outrageous.
RATING: 35/100