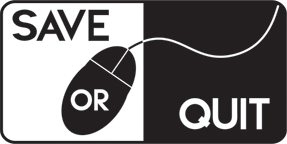 GIVEAWAY: Bierzerkers
Our first giveaway after we reactived this blog/website and after a longtime is here. We only have one key for you, but better than nothing.
First of all, we want to thank Shield Break Studios for giving us key for this giveaway.
Whats Bierzerkers?
Set in a vivid, stylised, Norse afterlife, Bierzerkers is a multiplayer melee arena combat for all comers. While quick to pick up and get in some killing, the game has a great deal of depth, both individually and as a team.
Still don't get it? Check out our preview of the game on this link.
How to win a copy of Bierzerkers?
1. Be member of this STEAM group
2. Like our Facebook page
3. Follow us on Twitter
NOTICE!: You don't need to enter our Steam group, like and follow us. You can do only one of those three things and you will enter the contest to win the key, but if you do all three, then you have far more chance to win it than someone who did only one thing.
Giveaway will finish on 27.7. Winner of this giveaway will be randomly chosen in randomizer the same day. Be sure to check did you win it on Monday 😉
See you then, enjoy and stay tuned for more awesome content from PCGN team 😀