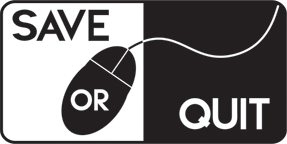 Best-selling novel 'The Dwarves' to get its video game version
Best-selling novel 'The Dwarves' to get its video game version
Brand new fantasy RPG title 'The Dwarves' is based on a decade-old and long-running successful German fantasy novel series .
The Dwarves video game is being devoped by King Art Games, who've previously worked on The 'Book of Unwriten Tales', among other things. It's about a party of the titular warriors gathered by Tungdil, the main character. Their quest remains a mystery at the time being, but it will involve killing huge amounts of enemies through something they're calling the 'Crowd-Combat System'.
You'll be gathering up to 12 companions on your journey, while four will be able to help you in your battles at the same time. They go so far as actually mention Helm's Deep as an inspiration for its huge fights. The systems are specifically designed to make enemies flood together so each swing of a hammer fells whole groups, sending them spinning through the air.
Series creator 'Markus Heitz' is also on board to consult and will be creating new characters and designing quests not featured in his books.
It seems like they're claiming a Kickstarter will be announced along with the full reveal of the game at Gamescom and it should be released some time early 2016.