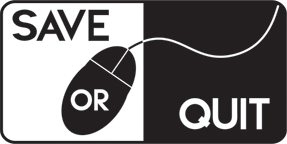 EA announces Morgan and Sinclair as first ever female cover athletes for FIFA franchise in North America
EA announces Morgan and Sinclair as first ever female cover athletes for FIFA franchise in North America
Alex Morgan will share FIFA 16 cover with Lionel Messi in the United States, while Christine Sinclair accompanies Messi in Canada's version.
EA Sports today announced that US Women's National Team forward, Alex Morgan  and captain of the Canadian Women's National Team, Christine Sinclair will be the first two women ever to appear on an official FIFA cover. They will share FIFA 16 cover spotlight with global football superstar Lionel Messi, in the United States and Canada respectively .
For the first time in franchise history, you will be able to play with women's footbal teams FIFA 16 . Fans will be able tochoose between 12 different womens national teams in FIFA 16; in "Kick Off", "Offline Tournament, and "Online Friendly Matches" game modes – giving fans a brand new way to play.
Here's what they had to say
"It is an incredible honor to be one of the first women featured on the cover of EA Sports FIFA ," said Morgan. "I know people all over the world play this game and I'm really excited that  FIFA 16 is putting such an important spotlight on women's soccer. And now to share the cover with today's greatest player is surreal."
"This year's World Cup showcased the unbelievable talent and skill in women's soccer," said Sinclair. "I'm thrilled that EA SPORTS is celebrating female athletes in FIFA 16. To be featured in the game and to promote women's soccer with Alex is really special and another exciting step for women in sports."
"As soon as we knew Women's National Teams were joining FIFA 16, we immediately recognized that Christine and Alex would be the perfect cover athletes based on their accomplishments and what they represent for their respective countries and the sport of women's soccer," said David Pekush, Sr. Manager of North America marketing for EA Sports. "They are exhilarating players and exude heart and courage on the pitch, and we are extremely proud to be working with them this year."
FIFA 16 promises yet more innovations across the entire pitch to deliver a balanced, authentic, and exciting football experience that lets fans play their way, and compete at a higher level.
FIFA 16**
will be available starting September 22, 2015 in North America on
Origin
™ on PC, Xbox One, the all-in-one games and entertainment system from Microsoft, Xbox 360® games and entertainment system from Microsoft, PlayStation®4 and PlayStation®3 computer entertainment systems.
System requirements are bound to be the following:
Minimum Required Specifications:
OS: Windows V/7/8/8.1 -64-bit
CPU: Intel Core i3-2100 Quad @ 3.1GHz
RAM: 4GB
Hard Drive Space Required: 15.0 GB
Minimum Supported Video Cards: ATI Radeon HD 5770, NVIDIA GTX 650
DirectX: 11.0
Recomended System Requirement:
OS: Windows V/7/8/8.1 -64-bit
CPU: Intel i5-2550K @ 3.4Ghz
RAM: 8GB
Hard Drive Space Required: 15.0 GB
Supported Video Cards: ATI Radeon HD 5570, NVIDIA GTX 460
DirectX: 11.0