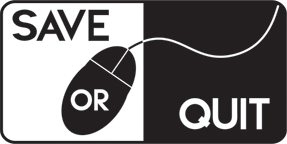 Daedalic Entertainment signs up real-time stealth title from Mimimi Productions
Daedalic Entertainment signs up real-time stealth title from Mimimi Productions
German independent studio Mimimi Productions is up to something shifty, confirms publisher Daedalic Entertainment. This new project is a real-time stealth game with the fruits of their labour due in 2016.
The "overall concept and quality" of this new project won Daedalic over, says the publisher's CEO. What exactly Mimimi is creating will be unveiled soon, promise the studios.
"Mimimi is without a doubt one of Germany's best up-and-coming studios. The team already has an outstanding history with multi-platform and international releases. Their impressive work with The Last Tinker: City of Colors has earned them awards such as the "Best Game in Show" award at Casual Connect," said Carsten Fichtelmann, Founder and CEO of Daedalic Entertainment.
"We appreciate their enthusiasm, passion and commitment, and share those same values at Daedalic Entertainment, and expect great things from our partnership."
"The overall concept and quality of their new project completely won us over, and the game will be an important addition to our catalogue, as well as it broadening the core gaming genre," he continued. "The acknowledgement of such a hardworking studio and such a promising project are even more important to us, as these days, German publishers' willingness to invest in new concepts seems to be close to zero. We deliberately count on teams that share our own way of thinking and working."