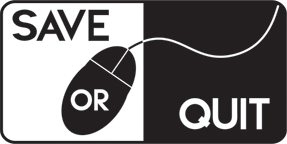 REVIEW: FIFA 12
GAME INFO:
Name: FIFA 12
Genre: Football Simulation
Developer: Electronic Arts
Publisher: Electronic Arts
Release Date: 27 September 2011
GAME MODES & DESIGN:
Now that EA decided to make game same for all version, we can review all game modes and some modes that are improved. First mode that is most interesting is Career Mode in which you can choose to be player, manager or player and manager. When you done with choosing your club and names, the main screen in Career Mode is changed. First thing that everyone see is news, yep news from all around world not just from league that you are playing in. We are little sad that we can't upgrade our defence or attack that's a little – for us. Squad report is useful, cause there you can see for every player whats his happiness and injury status and by that you can really kick out some player from first team or put someone in substitutes. Youth academy isn't really important, well we don't find it, cause you have scouting and this is one of bigger changes in Career Mode or in previous version of game called Manager Mode. How is scouting working? Simple, you hire a scout, you can choose from three scouts the best one, average and the worst, but be careful better scouts is more expensive bad scout is cheap so you must balance this two things and if you are a manager who wants to build youth team or he likes younger players more than this great addition for you. My Career shows your stats, how many trophies you won, how many times you won and that stuff. One of the new things are simulations and interviews. If you ever heard for Football Manager or Championship Manager, well in those games when you press continue they simulate trough days, now they added that in FIFA 12 after some games you can give interview about your team opponent team, player or something else.
What game modes we have more? Well we have ultimate team, online mode and tournament mode. Ultimate Team since first day of release has problems with servers and in this state its unplayable so be patience. Tournaments mode in which you can play specific league or some cup. If you are more multiplayer gamer than online mode is a thing for you. Maybe not much game modes, but modes that can hold you on game for a long time.
The menu design is again very bad and sometimes its hard to find something. People critics menu design in previous versions, but we think that now its even worser. Now that they have the best football simulation they could spend more time on interface design, cause really its ugly (sorry EA)
GRAPHICS & ATMOSPHERE & PRESENTATION:
We all know that since that new engine from 2007 the graphics are looking much better, but still most of the people when comparing FIFA and PES tells that player faces in FIFA are plastic, maybe they can look real, but when you see them they are like made from plastic. We in PCGN think that graphics are not so important in sports game like in COD SP component or BF series, cause really you will judge game graphics on player faces it's not just that the design of fans, stadiums and many other things must be included.
The atmosphere in stadium is fantastic every game the chants, noise that they are making its on top level. EA is beating KONAMI with sounds of fans, commentators, even when players are screaming or telling our ball, everything is just realistic. Presentation in the game could be better, cause before game when they show some moves from previous game that two teams played is just stupid, they could put how players are going on the field to center and maybe showing hand shaking and that stuff. Commentators are again on the top with Martin Tayler and Alan Martin Smith, but sometimes we can hear information that really doesn't have any connection with the game, but that's ok. Soundtracks are again amazing and good for your ears, they are very catchy. with this EA probably gives chance to bands that are not so popular. Celebrating after you scored goal is even better with more combinations.
IMPACT ENGINE:
The biggest change or shall we say upgrade is Impact Engine. What is Impact Engine, you ask yourself? It's an upgrade to current engine to give us more realistic collisions of players and when they are battling for ball and outcomes of course, but it looks that in demo version of FIFA 12 impact engine didnt worked as we or EA thought, but in the end that's just demo version people shouldnt judge game on DEMO version is some kind of open beta like in MMO games. This engine can be frustrating sometimes, like you are defending and opponent player is trying to go trough middle of the defence and two stoppers just crash in to each other fall down and opponent player is now 1 on 1. This is possible, but whats the ratio that will happen maybe 1:impossible? because those situations and many others we lowered the game final score from 9.5 to 9.3 after 1 and maybe half our of debating. We think that we will see the full potential of this engine in FIFA 13 and then we will see how FIFA can be realistic game.
FINAL WORD:
What to tell more about game that is sold in 3 million copies first week and its on third place behind two COD games (MW 2 and BO). When FIFA 11 was released and it broke some record (we don't remember what record was) few weeks after that we could read comments of people how they are starting to play FIFA and they were playing PES whole time and I think that shows how much game is more realistic and to be honest way ahead of PES and Konami. I am amazed with FIFA 12 and again how game is realistic. I play both games FIFA and PES, but in this moment EA is in better position and with FIFA 11 and FIFA 12 they done a great job.
FINAL SCORE: 9.3/10 
Later we will upload our video from FIFA 12