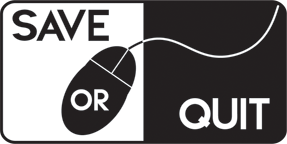 Tag: point-and-click adventure
Dec
29
Yorkshire Gubbins is a short episodic point-and-click adventure game full of Yorkshire accents and understated humour.

Nov
08
Burly Men At Sea was made by the independent studio of Brain & Brain, a couple of two inspiring developers. According to their website, they've worked on the game while travelling throughout the USA, and funded the development of the […]
Indie studio Clifftop Games announced development of the new point 'n' click adventure games.
New game came to Kickstarter from creators of legendary Maniac Mansion. This time they are working on new game with same or similar concept
An improved version of point-and-click horror adventure from 2007 for PC, Darkness Within: In Pursuit of Loath Nolder is now available on Steam.
That Dragon, Cancer tells the real-life story of Joel, who was diagnosed with terminal cancer at 12 months of age but fought the disease for four years before finally succumbing earlier this year.