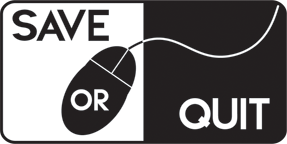 Fran Bow got release date
Fran Bow got release date
I don't know is this fair and good from me, but I would say that another horror title got release date.
Twisted horror game Fran Bow will be released for PC on 27th August.
This horror adventure game is about young girl that suffers from mental health condition and unfair destiny
"After witnessing the gruesome and mysterious loss of her parents, found dismembered at their home, Fran rushes into the woods, together with her only friend, Mr. Midnight, a black cat that Fran had previously received as a present from her parents," reads the press release blurb.
"In the forest, Fran goes into shock over the loss of her parents and when she recovers, she's at Oswald Asylum, an oppressive mental institution for children, and Mr. Midnight is nowhere to be found."
"We have done a few free games, mostly for the fun of it and to learn, but Fran Bow is our biggest project ever for which we did a crowdfunding campaign, and thanks to everyone who supported us, we were able to finish!" says Killmonday Games.
Please follow and like us: