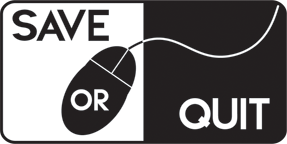 EA financial report of Q1
EA financial report of Q1
Electronic Arts Inc. today announced preliminary financial results for its first fiscal quarter ended June 30, 2015 .
"Q1 was a great start to fiscal year 2016 for Electronic Arts as we continue our journey to put our players first and deliver amazing entertainment experiences," said Chief Executive Officer Andrew Wilson . "We have players engaging for longer periods in our live services, ongoing strength across our digital business and growing anticipation for our upcoming titles."
"EA delivered first quarter revenue, margins and EPS above guidance through strength in catalog sales and outperformance in digital live services offerings," said Chief Financial Officer Blake Jorgensen . "We are raising our full-year guidance today to reflect the momentum across our portfolio."
News and ongoing updates regarding EA and our games are available on EA's blog at www.ea.com/news.
Selected Operating Highlights and Metrics:
At E3, EA titles earned 132 awards including four of the 2015 E3 Game Critic Awards: Star Wars™ Battlefront™ for Best Action Game and Best Online Multiplayer, Need for Speed™ for Best Racing Game and EA SPORTS™ FIFA 16 for Best Sports Game.
Trailers, gameplay and livestreams of EA's games were viewed over 53 million times throughout the week of E3.
Players in Battlefield 4™ and Battlefield™ Hardline logged more than 170 million online gameplay hours combined in Q1.
Monthly active users for EA's mobile titles averaged more than 150 million in Q1.
More than 16 million matches of FIFA 15 were played on average per day in Q1.
Selected Financial Highlights:
For the quarter, non-GAAP net revenue of $693 million was above our guidance of $640 million . Diluted non-GAAP EPS of $0.15 was above our guidance of $0.00 .
EA increased fiscal 2016 non-GAAP net revenue guidance by $50 million to $4.450 billion and diluted non-GAAP EPS guidance by $0.10 to $2.85 per share.
Operating cash flow of $992 million was a record high for any trailing twelve month Q1 period.
EA repurchased 2.2 million shares in Q1 for $132 million .
(in millions of $, except per share amounts)
Quarter Ended 6/30/15
Quarter Ended 6/30/14
GAAP Digital Net Revenue
$
623
$
536
GAAP Packaged Goods and Other Net Revenue
580
678
GAAP Total Net Revenue
$
1,203
$
1,214
Non-GAAP Digital Net Revenue
$
532
$
482
Non-GAAP Packaged Goods and Other Net Revenue
161
293
Non-GAAP Total Net Revenue
$
693
$
775
GAAP Net Income
$
442
$
335
Non-GAAP Net Income
49
61
GAAP Diluted Earnings Per Share
1.32
1.04
Non-GAAP Diluted Earnings Per Share
0.15
0.19
Operating Cash Flow
( $71
)
$
4
TTM Financial Highlights:

(in millions of $)
TTM Ended6/30/15
TTM Ended6/30/14
GAAP Net Revenue
$
4,504
$
3,840
GAAP Net Income
982
121
Non-GAAP Net Revenue
4,237
4,301
Non-GAAP Net Income
794
716
Operating Cash Flow
$
992
$
964
Please follow and like us: