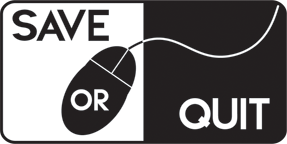 Into the Stars second Early Access patch
Into the Stars second Early Access patch
Very beautiful Early Access space game Into the Stars is getting second patch since it came on Steam.
"The content is primarily focused on shedding light on our gameplay systems and giving everyone the opportunity to hop right back into flight using their latest Ark loadout. Additionally, you'll notice a number of User Interface and Memory optimizations along with bug fixes and gameplay tuning."
"These first two patches have looked to address some of the strongest feedback we've received, which focused on removing barriers to entry and making our unique gameplay systems more approachable." The next patch is likely to be more significant as they'll be looking to add and adjust more content, but until then hot fixes are likely.
Patch v0.02 changelog:
▪ Added Hint System to detail Gameplay Systems and Usage Cases
▪ All Ship Bridge Screens
▪ Battlestations / Combat
▪ Main Menu / Loadout
▪ Added Quick Launch system – Uses previous Loadout to launch directly into game
▪ Created a Launch with Last Loadout button on Main Menu
▪ Created a Retry button on Mission Failed screen
▪ Added Training Events for Crew Events for each Skill Category
▪ Completion boosts Skill of selected Crew Member
▪ Optimized memory footprint by streamlining sound banks
▪ Potential fix for crashes on game load / victory screen
▪ Added new SX for enemy blocking shots to reinforce mechanic
▪ Adjusted Threat Levels in some sectors
▪ Increased strength of some discovered weapon modules
▪ Added potential to find High Skill Crew Members
▪ Reduced size of auto-interact trigger for wreckage
▪ Adjusted starting shield absorption rates to 10, 15 and 20%
▪ UI update to Main Menu/Loadout screens
▪ UI update to Combat/Battlestation screen
▪ UI update to Controls Introduction screen
▪ Added failsafe for player running through all Planetary Events
▪ Fixed bug for getting stuck at planets on blank screen
Please follow and like us: