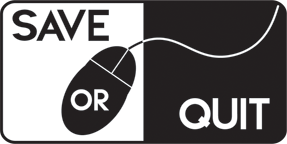 Wargaming next stop: Gamescom
Wargaming next stop: Gamescom
Wargaming will once again be in attendance at the world's biggest gaming convention—gamescom! The event will be taking place 5–9 August, at Koelnmesse in Cologne, Germany
Those of you who will be at gamescom will have the chance to plunge into the Wargaming universe in Hall 8 A030 and experience some of our awesome titles.
The Wargaming booth will be equipped with 60 cutting-edge PC setups from Alienware, and peripherals from Razer and Logitech, so you can rest assured that you can try out all our PC titles the way they were intended—ultra-high settings across the high seas and land. The massive booth, measuring at 720 m2, will give people hands-on time with World of Warships Open Beta (an expo first!) and the juggernaut World of Tanks.
If you sail toward the console area, you can test your console skills with World of Tanks on Xbox 360 and Xbox One, letting you see the title's revolutionary cross-platform multiplayer in action. A few wosteps away, you can find the mobile area, allowing you to try out upcoming tactical card combat game World of Tanks Generals on iOS—another expo first. Our mobile enthusiasts will also be happy to take part in intense 7 vs 7 battles in World of Tanks Blitz.
Visitors to the booth will not only get to play some great games: there's some great booty on offer too, because you can grab some cool gifts from each of our areas. As always, it is more than just games. Wargaming's signature live entertainment spectacles will include Q&As with game developers, dancing shows, light dancers, streamers, a laser show, drummer shows, and loads of contests with prizes from Wargaming and partners such as GIGABYTE, Logitech and HyperX.
Please follow and like us: