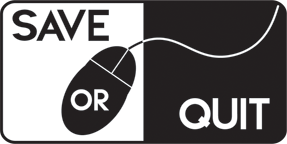 Viva El Presidente! 'T-day' is here
Viva El Presidente! 'T-day' is here
Lay down under a palm tree and put your feet up in the air, because Tropico day is here! Tropico Day features discounts, free content and updates, as well as the launch of Tropico 5's latest DLC add-on – 'T-Day.'
Tropico Day starts off with a huge Tropico sale on Steam, with up to 75% off the entire franchise. Tropico 5 has also been updated to version 1.10 on PC bringing with it a host of new updates including five new maps – Gran Mano, Isla del Halcon, Costa Siesta, Pesada Cruz and Ultimo, all free of charge. New update also brings long awaited support for Steam Workshop, adding a Map and Mission editor for Steam users to customise islands within Tropico 5.
'T-day' also includes arrival of the brand new DLC add-on for Tropico 5 – 'T-Day.' El Presidente has decided that our beloved island of Tropico is to be the leading cultural influence on the world stage. To do this, you will produce a blockbuster movie which outclasses every other Hollywood production in existence and sets itself up for endless reboots, sequels and director's cuts in the process.
In 'T-Day' you will have to reenact the defending of Tropico from its biggest-ever invasion and produce the greatest movie based on those events.
Content that 'T-Day' brings includes:
New standalone scenario: 'T-Day' – shoot the greatest movie of all time!
New building: Fortress – every ruler needs his fortress(es)
New dynasty avatar accessory: Great War Helmet
New sandbox map: Becouya
New music track and additional voice recordings
T-Day' is out today for download on PC via Steam and the Kalypso Launcher for reasonable price of €2.99/$3.99.
Please follow and like us: