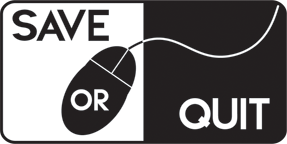 Rogue-like train sim 'Bounty Train' hits Steam Early Access next month
Rogue-like train sim 'Bounty Train' hits Steam Early Access next month
Developed by Corbie Games, Bounty Train is a blend of train simulation and rogue-like strategy. Player will attempt to guide a steam train packed with gold across the dangerous American frontier of the 1860s.
Publisher Daedalic Entertainment has revealed yet another project that it's bringing to Steam Early Access this year.
"Bounty Train is a complex, tactically challenging game," says Daedalic. "The player has to keep many balls in the air – dealing with real time skirmishes with bandits, trading good for the best prices, resource management, train optimization and keeping the line (and train) in good repair."
You can hire new crew for your train, buy new engines, weapons and wagons, and fill it with various resources to trade. You'll encounter four different factions, and experience historical events such as the outbreak of Civil War and the death of Abraham Lincoln. Daedalic even claims that "depending on player choices and performance, the course of history may be changed."
Bounty Train will be priced at 19.99 EUR when it launches on Early Access this August 17. A full rleease on PC and Mac is panned for Q4 2015.
Please follow and like us: