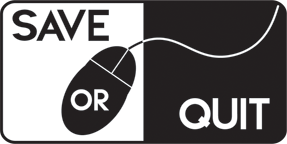 'Party Hard' to be released
'Party Hard' to be released
Party Hard is an award winning tactical strategy of pure violence. Your neighbors are having a loud party at 3am. The only logical solution is to come over and stab them, going on a killing spree throughout the USA.
Party Hard won Critic's Choice Award at Casual Connect Amsterdam 2015, and is being developed with the help of direct feedback from the press. Tons of builds were sent to Youtubers/Streamers and they feedback was much appreciated.
Some of newly revelaed features include gang behavior, having people gang up on you if you're aggressive in a crowd, firemen who come in case of a fire, paramedics  to collect dead bodies,an occasional SWAT team will come and sort things out, agents who will secure the area, soldiers who will knock anyone out who is in their way and many more AI behaviours.
Pinokl Games used to make family friendly casual games, and decided to participate in a game jam. The result is a viral video game prototype called Party Hard. After playing the prototype, tinyBuild partnered up with Pinokl to bring Party Hard as a fully fleshed out game to Steam and consoles (unannounced which ones).
You can try the game jam prototype yourself here
Please follow and like us: