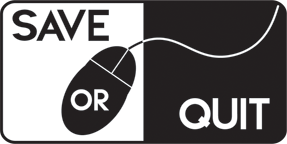 See how Lethe horror games looks
See how Lethe horror games looks
Lethe is a first-person horror game with a focus on physics-based telekinetic combat. Think Outlast, except you can chuck boxes at people.
Developer KouKou Studios has just revealed the first footage of the game in action, offering a tiny glimpse of what's in store.
KouKou says that they wanted to "present the title's basic gameplay mechanics in the best possible way without giving away too much", which is presumably why the trailer's quite short on action. It looks rather a lot like a stealth section from Skyrim played as a mage actually. with the player avoiding several humanoid creatures in a dank dungeon.
The full game will make the most of the physics engine in the form of various puzzles, and will feature a mix of exploration and survival horror. Here's the full synopsis of Lethe:
"Crushed under the debts of his recently deceased step-father, Robert Dawn, a passionate journalist with an unremarkable career stumbles upon an early 20th century article with great potential. The article describes a pharmaceutical facility incident on an isolated island that nobody seemed to care about. After a thorough amount of research without any actual ties and facts he finds himself on his way to the island…"
While the developer's been working on it for a couple of years, Lethe is still in an alpha stage. It's being developed for Mac and PC.
– See more at: http://www.gamewatcher.com/news/2014-28-11-first-footage-of-first-person-horror-lethe-released#sthash.60CpCUCw.dpuf
Please follow and like us: