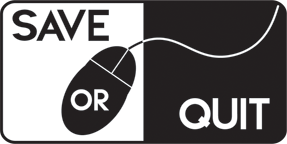 Boxed version of Crowntakers available
Boxed version of Crowntakers available
Join your merry band of adventurers around the campfire, rest your weary bones and prepare yourself as the adventure is about to begin.
Kasedo Games is proud to announce that Crowntakers, the brand new rogue-like Strategy-RPG from developer Bulwark Studios, is out today via boxed retail for PC, Mac & SteamOS – and there's a colourful fantasy world ready to be explored by the brave. Combining tactical turn-based strategy with the depth of an RPG, Crowntakers features a procedurally generated environment that changes the game each time you play. Valour, fame and reward all awaits – but danger too. Are you ready to face the challenges of an ever changing landscape?
A Crowntakers gameplay video is also available to watch below and shows off exploration, recruitment and combat in the game. A well-prepared strategy and effective team-building is key to the success of your quest, so watch the trailer below for a head-start.
Crowntakers
combines turn-based strategy with RPG elements and takes you at the behest of the crown into a medieval fantasy world full of challenging encounters and epic adventures. With its randomly generated world, Crowntakers offers a varied gaming experience every time you set out to fight evil. As a hero on a mission, you'll have to assemble a group of brave mercenaries to take on cruel enemies like barbarians, ferocious animals or deceitful thieves. Embark on challenging quests, gather vital resources and finally banish evil from the world.
Features of Crowntakers
Roguelike turn-based strategy meets RPG in a beautifully created fantasy world
On every game start the world is rebuilt with different environments and encounters; encouraging players to try different strategies
More than 4 diverse and procedural environments ranging from mountain passes to  shadowy castles
Hire 9 individual mercenaries to take on bandits, wildlife and malevolent knights on a hexagonal battlefield. Utilise the unique class skills of the archer, wizard, scout and others
Gather resources, level-up your companions, collect mighty equipment and consume helpful potions to survive until your quest is complete
Alternative endings: will you save the king before the time runs out?
Please follow and like us: