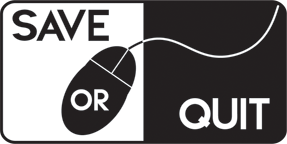 Edge of Space gets biggest update yet
Edge of Space gets biggest update yet
Early Access sci-fi action craft 'em up Edge of Space has just received a new update, which developer Handyman Studios claims is the "biggest the game has ever received."
You'll find 18 new armor sets, 16 weapon schematics, a bunch of new creatures and pets, and reworked research and death systems, amongst other additions.
18 Armor Sets – 18 distinctive armor types specialized in various aspects of combat, exploration, science research, mining, and much more.
16 Weapon Schematics – Pew-pew-pew, BOOM-BOOM!
Tools Of The Trade – 5 added laser mining picks, four Kits to equip, and brand new devices like the Automated Miner and Grappling Hook
5 Creature Types – King Jelly and Headhunter mini-bosses headline a host of new deadly terrors
4 Pets – Because as useful as the Firefox can be in dark places, having new pets that offer other abilities is rad
Improved Tier One and Tier Two Gameplay – Updated player progression, updated loot system, improved spawning rates, and more
Revamped Research System – Research system has been changed to allow players more freedom to diverge off into specific tech branches
Death System – Gamers have the choice to regenerate with full health at a cryopod location or regenerate instantly at the cost of 1 cryorod with slightly less health
New World Dungeon and World Boss – Enter the New Penguin Dungeon and get ready for the long-awaited introduction to the new boss, DJ Penguin
10 Added Dynamic Event Scenarios – Randomly generated world events that can be beneficial or dangerous
Please follow and like us: