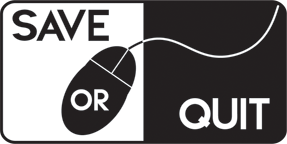 Interesting new sandbox RPG on Kickstarter
Interesting new sandbox RPG on Kickstarter
8D Studio lead by former writer and lead designer of S.T.A.L.K.E.R game announced new sandbox RPG coming.
Sketch Tales is currently on Kickstarter seeking for money ($50 000 is a goal). You wonder what kind of game is this? Here is description:
Once upon a time in a slapdashedly drafted world all the colors were stolen. Get them back and save the world… or don't. So begins your journey full of mysteries, humor and moments of horror.
The game really looks unique and innovating, for example there are few types of levels:
Gameplay level – anything you meet in the game world you can redraw or duplicate. For instance, different kinds of weapons, animals and NPCs, parts of buildings and elements of nature.
Exploration level – search the world to find new tools and Sketches – scrolls, that allow you to draw new types of objects and creatures.
Educational level – while playing Sketch Tales, you will improve your real-life drawing skills. Evolve from simple black & white drafts to complete paintings in full color.
Technical level – easy and accessible ingame drawing editor with the opportunity to make almost unlimited frames for animation
This is just a little piece of a big pie that this games plans to be. I hope this game will reach the goal and that we will review this game next year 😉
Please follow and like us: