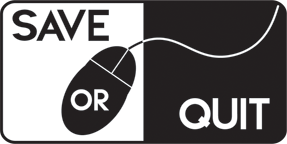 Rollers of the Realm Released
Rollers of the Realm Released
Rollers of the Realm, a hybrid pinball – RPG from Atlus U.S.A. has been released on Steam for PC.
The unique Rollers of the Realm pinball RPG features:
The Most Unlikely of Mash-Ups – Unlike the typical pinball games of yore, Rollers of the Realm deftly blends RPG elements in with the buzzers and bells of ye olde pinballe games. Just like an RPG, there's a party of characters to choose from, each with unique abilities they impart to their pinball.
 Extraordinary Game Settings – And unlike the ye olde pinballe games, Rollers of the Realm's action doesn't happen on a static table. The gameplay is a fully rendered map – be it a town square, a blacksmith's shop, or graveyard. Even the flippers can take damage and decrease in size, presenting an entirely new kind of pinball challenge.
 A Pinball Evolution – Though the traditional Pinball gameplay is still existent, there are now equipment upgrades, loot-hunting, mana, and more! Seriously – you can buy equipment to increase the abilities of your pinballs, find treasure and hidden items, and use special abilities.
Check out the trailer for the game:
Please follow and like us: