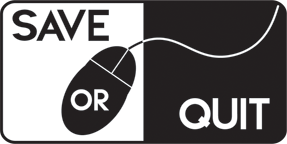 Humble Jumbo Bundle 3
New Humble Jumbo Bundle is available for you take it and again you can grab great games for low price.
Fee-fi-fo-JUM! We smell the games of a Humble Jumbo Bundle. Pay a lot, or pay a little. We'll give these titles to you to play. That's right! Pay what you want forTesla Effect: A Tex Murphy Adventure, Always Sometimes Monsters, and Insurgency (plus extra sharable copies of Insurgency that can net you one free copy ofFull Mojo Rampage as a referral reward — read on to find out more!). Beat the average price to also receive Euro Truck Simulator 2, Blackguards, and GRID 2. Pay $12 or more, and you get all of that, plus Saints Row IV.
Give one. Get one. And what's that about extra copies of Insurgency? Each bundle comes with four copies of Insurgency (one for you and three to share with your friends, family, crushes, etc.). If any of the recipients claim their copy by December 9, 2014, then you get a FREE copy of Full Mojo Rampage on Steam as a referral reward. That's all you need to do! Just like that, it's all yours!
Pay what you want. At retail, these games would run you up to $181. But here at Humble Bundle, you pay what you want. (Note: we do not accept magical beans or geese that lay golden eggs as payment.)
Redeem on Steam All of these games are available on Steam for Windows, and select games are also available for Mac and Linux. A minimum purchase of $1 or more is required to gain access to these games on Steam. Full Mojo Rampage and Always Sometimes Monsters are also available DRM-free for Windows whileTesla Effect: A Tex Murphy Adventure and Blackguards are also available DRM-free for Windows and Mac. Please check out the full system requirements hereprior to purchasing.
Support charity. You choose where your money goes — between the developers and two causes (Save the Children and charity: water). If you like this bundle, or simply like what we do, a tip to Humble Bundle would be much appreciated! (NOTE: Save the Children does not endorse, condone, or control the content of the games.)
Please follow and like us: