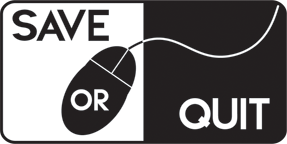 Wasteland 2 patched
Are you still enjoying playing Wasteland 2? Well maybe after this patch you will enjoy playing game even more.
26 years needed for Wasteland series to get an sequel. It was crowdfundinded on Kickstarter and officially released on 19th September.
The game itself wasn't released and forgotten about, inXile has been updating the heck out of it. Their latest patch brought a bunch of new features and improvements like Steam Achievements, color blindmode and the abilited to take your Ranger squad from the game you just finished into a new game.
Here are the highlights from their Steam post:
Added Steam Achievements! Collect them all, if you dare. These are currently only in for Windows. Steam Achievements should be backwards compatible for many (but not all) save files, so players will receive achievements automatically by loading up their save files.
Added and improved epilogue text to fix bugs and add more details that were previously missing.
Added colorblind mode! Activate it in the Display Options menu. This mode changes certain HUD element colors, primarily in combat, to be easier to discern for people with colorblindness.
Added a new brightness/saturation calibration screen to get the game looking as good as it should on a display near you.
Characters are now automatically exported at the end of the game. Veteran characters will now be noted as such in character creation.
Further improvements to Text Size setting so it now affects much more text across the interface. This will help out players who are visually impaired, or who play on high-DPI displays, or TVs.
Added an option to show/hide selection circles on the party, for those who would prefer them off.
Continued cleanup of bugs and issues, especially in California.
Please follow and like us: