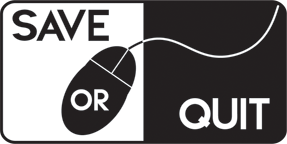 World of Tanks 9.4 Update
World of Tanks 9.4 Update
Version 9.4 is now available! This update will bring some big changes as well as fixes and some vehicle balancing. Below you will find a handy summary of the additions and changes:
New Map: Stalingrad
Stalingrad is a new historical map which will be added to the existing map pool. It's a very highly detailed recreation of the city from the end of the war period. It offers exciting battles as well as many tactical possibilities.
Strongholds Game Mode Improvements
Strongholds will receive a major update which will allow you to build level X buildings and accept additional missions from the War Department. Additionally, clans will now have the opportunity to raid rival strongholds and plunder their industrial resources upon victory.
"With Strongholds, we are creating an ecosystem for World of Tanks clan players," said Anton Pankov, Executive Publishing Producer at Wargaming. "We have continued to augment Strongholds with additional features since the release in 9.2. We plan to regularly develop content for the new meta game based heavily on player feedback."
 Team Battles Changes
Starting with version 9.4, the format for Team Battles will be 7/54 instead of 7/42. Moreover, the conditions for victory will be altered and there will be two bases, instead of one, that can be captured.
For more information regarding the changes, please refer to our dedicated article.
Map Balancing
The following maps have been improved in order to ensure a better battling experience:
Komarin
Malinovka
Arctic Region
Airfield
New Premium Vehicle: SU-76I
The Soviet armoured arsenal in World of Tanks will be complimented by a new Tier III Premium tank destroyer, which is based on the chassis of captured Stug III and Pz.Kpfw. III vehicles.
The SU-76I will be available for purchase in the Premium Shop starting from 6 November.
Vehicle Changes
The following Premium vehicles have been rebalanced:
For more details, please check the dedicated article.
For complete list of changes and additions please refer to the Updates section on the website.
Please follow and like us: