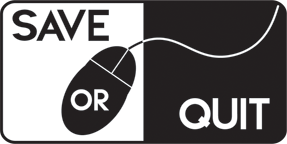 EFF wants to save abandoned games
EFF wants to save abandoned games
EFF or Eletronic Frontier Foundation petitions US Goverment to make it legal to save abandoned video games.
Specifically, the online multiplayer components of games who no longer have online dedicated servers. The EFF has filed a petition with both the Library of Congress and the US Copyright Office, seeking to protect the modding of these games under fair use.
Unofficial cracks can circumvent said DRM, but they're illegal, and more to the point, not always immediately at hand from reputable sources.
"As games deactivate and servers shut down, the ability to modify authentication controls and start new servers is vital to preserving player communities. Communities can disperse quickly once gameplay becomes impossible," the petition states. "Removing the barriers of the anti-circumvention provision will allow players to continue to explore and play games they already own, and help preservationists remove authentication mechanisms in order to format shift games so that future gamers may enjoy and learn from them."
Will "cracking/modding" become legal for old and abandoned games? Cause, under this petition, modders could legally tweak games to run on third-party servers or alter code to fix multiplayer matchmaking services when servers go offline, making it possible for people whose multiplayer games are now defunct to connect once again.
Please follow and like us: