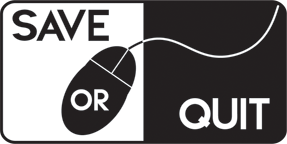 Defenders of Time Available on Steam
Defenders of Time Available on Steam
1950s-inspired chrome-punk aesthetics tower defense game called Defenders of Time is now available on Steam.
Game is 50:50 free, you can play single-player of the game for free, but if you want to play multiplayer, than you'll need to pay 20$ for it.
Set in an alternative universe where the fabric of time must be protected, Defenders of Time is a new take on the tower defense genre that allows up to eight players to play simultaneously against each other in cross-platform online play. Players must tactically position towers in order to protect the Time Beacons from the seemingly never-ending flood of enemies.  With one player leading the team as Commander, a variety of gameplay modes, enemy types and maps to choose from, players will have to adapt and utilize various strategies in order to attain the rank of Defender of Time.
"With fast and varied gameplay, a unique visual style and challenging game design, Defenders of Time is a re-imagined tower defense title that truly shines during competitive multiplayer matches," said John Flury, CEO of Four Lights. "Our team's vast experience and passion for the genre has created a tower defense game that is both attractive to veterans and welcoming to newcomers."
Please follow and like us: