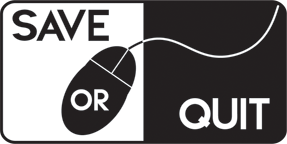 REVIEW: Football Manager 2013
REVIEW: Football Manager 2013
REVIEW: Football Manager 2013
GAME INFO:
Name: Football Manager 2013
Genre: Manager Simulation
Developer: Sports Interactive
Publisher: SEGA
Players: 1 – Multiplayer
We are grateful to SEGA and Sports Interactive for making this review possible, thank you guys 
NEW FEATURES:
Where to start, this year or this season FM gets 900 new features. team report is totally changed, 3D match is now improved the most since first showcase in FM 09. 3D match has been improved the most or the best this year since first appearing in FM 09. Graphics are now better, ball movement too, the player animations are more realistic and there are 100 more new animations. The crowd is now not reacting when you score goal getting up from their seats, fans now have flags that they wave, flares,scarf. Seats are now looking real. All this has contribute to atmosphere while watching the game. Team Report is old/new feature, team report is totally changed. Team Report is now more detailed where you can find squad depth, team compassion, tactic analysis and much more. Squad Depth is now divided on strength overview and position strength. In strength overview you can see three best players for each position in the team and in position strength you can see every player that can play on that position you choose and rating. You can now see which roles are the best in your team and which one are the weakest.
NEW UI AND 3D ENGINE:
Sports Interactive once again listened it's community. They revamped the user interface of Football Manger 2013. Now UI looks much lighter, easier to use and faster. No more time loosing on finding some element of the game or something else, everything is on it's place and can be found in a second. This is great thing especially for causal players or players that are playing this game for the first time. UI was probably one of the reason why some players gave up the game, cause they didn't wanted to learn and remember the old UI. I have few my friends that tried older versions of the game and they gave up after few hours of playing, cause it was too complicated for them. This new feature is maybe the best. Like UI and 3D engine is revamped, programmers in SI decided to completly rewerite the code of the engine. Now players are more clever, they are passing each other ball, no moer stupid runs. Graphicly speaking engine doesn't look so different, but SI said it is different. Now that AI of players is improved we are wating for first bigger graphic change or impromvent.
FINAL WORD:
Like I said to every my friend, SI again managed to bring even more better and fun Football Manager game. That chemistry between developers and community is the reason, ofcourse you cannot implement every feature requested. In my opinion this is the best Football Manager game in serial ever made, if you remember SI worked on CM serial too and probably made the best manager game ever in history CM 01/02. New UI made game faster and easier to navigate, new 3D engine brought realistic element to the FM. Multiplayer mode is changed and for the first time it could be important element of the game. Football Manager Classic is faboluos mode that gives players same feel like in real FM, but faster and easier to play. FMC mode is for those that doesn't have enough time to play FM. Challenge mode will extend the time of playing the FM and it will bring more competetive aspect of the game. I would describe this year FM in few words: faster, easier, fun and more competetive
FINAL SCORE:
9.2/10
Save or Quit - Community Server