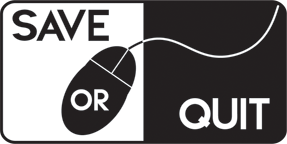 MW 3 PC Details
Infinity Ward creative strategist Robert Bowling has popped up on the Modern Warfare 3 official forum to explain what PC gamers can expect come the game's worldwide launch on November 8.
Leading the way is a host of features brought over from Modern Warfare 2: a lobby system, matchmaking with a party, matchmaking for public games and Steam integration including Friends List, server browser, achievements and Join on Friends.
Added to these features will be a couple of key elements introduced in the original Modern Warfare but dropped for MW2: dedicated servers – enabling you to join your favourite or set up your own without any 3rd party hosting requirements – and an in-game server browser that allows you to filter by ping, map, game type, hardcore, voice, password, and more.
"In addition, we're supporting PC specific features that give you even more control over your experience like RCON, Custom Game Saving, NoGFX / Audio Card Requirement on DS.exe, Voice Chat, and SSAO," Bowling detailed in the post.
Mod tools will not ship at launch, with Bowling saying that support for mod tools requires "further discussion." The post concludes with the minimum PC specs:
Please follow and like us: