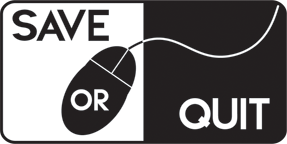 Razer: world's first gaming laptop
Razer: world's first gaming laptop
26th August came and with that Razer revealed what will change the PC Gaming world. Its a Razer Blade "world's first gaming laptop". What a let down?
Specifications: – 17 inch screen
– 2.8GHz Core i7 processor
– 8GB RAM
– 320GB hard drive
– NVIDIA GeForce GT555M
The "gaming" laptop will sell for 2799.99$ in late autumn.
Author words:
Big let down, really the "world's first gaming laptop", omg. There aren't any better laptop that can run games even smoother??? I think that this is let down, cause they announced as thing that will change the PC gaming world and this will change the PC world? I think not. Only that is interesting about this is the multitouch LCD panel and 10 'adaptive'. Thats evolution in my opinion only that, but since thats implented in that laptop and they annoucned laptop as thing that will change PC world than that LCD isnt evoultionar anymore. Big disapointed
Please follow and like us: