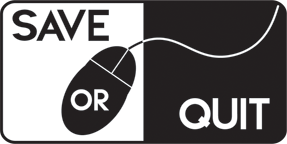 REVIEW: Driving Simulation 2011
REVIEW: Driving Simulation 2011
GAME INFO:
Name: Driving Simulation 2011
Genre: Simulation
Developer: Excalibur:
Publisher: Excalibur Publishing Limited
Release Date: 8th April 2011
ABOUT GAMEPLAY:
You cant call this game simulation its pure arcade stucked in the time. I mean in free play when you are driving faster than limit is there is no police to stop you and give you a ticket, if you hit some object your car will be un damaged. The physics of driving is totally missed, one of the funny things is if you try to hit the person on sidewalk you will just pass trough him, I mean its like we are driving trough ghost town.
GAME MODES:
From the main menu we can see that game lack of content, there are only 2 modes, free play and missions, but in neither mode. Free play has only two towns with few start points. In missions you can drive police car, ambulance, be bus driver and many more. But it gets boring after some time cause missions are just repetitive.
FINAL WORD:
The idea was good, but next time try to make a real driving simulator not arcade, with more content in the game, missions not so repetetive and more cars and cities that you can drive in. I hope that Excalibur will learn the lesson and in next version at least make a simulaiton game.
SCORE: 3/10
RANDOM GAMEPLAY:
REVIEWER IMPRESSIONS: When I first time heard the game, I thought it was good idea, cause I love simulation genre, especially truck simulations that I play a lot. Now that I got the copy of the game I am disappointed. How many times we saw so many good ideas that are not implemented in game as it was planned. In the end this game will hold you for 4-5 hours even less so be carefull when you are buying this game
Please follow and like us: